A review of Scion's "Pixel Pushers," curated by Giant Robot
Juxtapoz // Sunday, 14 Nov 2010
1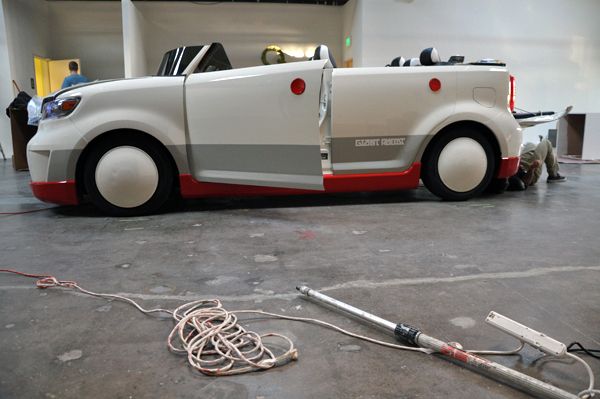 This is one we missed on our 13 Things To Do, but its not too late. Our Juxtapoz blogger, Trina Calderon, wrote a great review of the new Scion presents:
Pixel Pushers
An Exploration of 8-Bit Digital Media
exhibition that just opened on November 13 (last night) at Scion's spot in LA.
Giant Robot curated the show, and included 
Jude Buffum, Matt Furie, Zach Gage, Len Higa, Chevy Ray Johnston, Nullsleep, Daniel Rehn, Shawn Smith, and Kohei Yamashita.
For the full review, go to Trina's blog.
Pixel Pushers
An Exploration of 8-Bit Digital Media
Curated by Giant Robot
November 13 - December 11, 2010
Scion Installation L.A.
3521 Helms Ave. (at National)
Culver City, California