A Recap of Lucent L'amour
Juxtapoz // Friday, 26 Feb 2010
1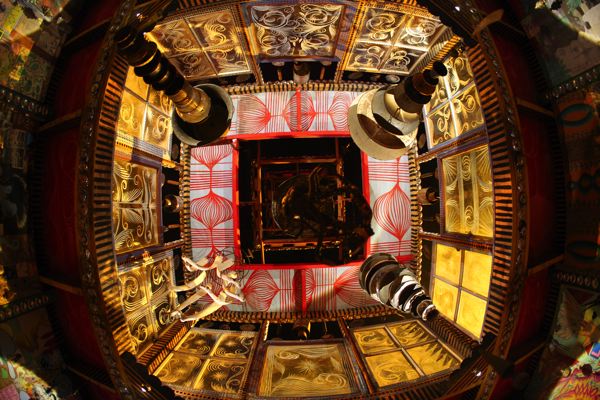 Those of us who do not live in LA, or were perhaps engaged in other activities this Valentines Day, missed one hell of a party this year.
Lucent L'amour is visionary festival in Los Angeles that embraces and promotes visual, architectural, performance, sonic, and musical arts. Here are a few highlights from this year's event. All photos are by Drew Ressler (Rukes.com), descriptions by Jody Orsborn.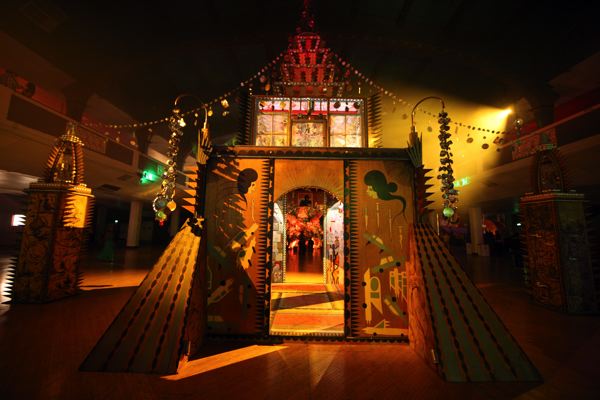 Shrine by Shrine
Shrine is a self taught artist who has painted over sixty interactive murals around the world, and over fifty murals in Los Angeles. He has painted numerous restaurants and retail store interiors and exteriors including La Luz De Jesus Gallery, The Soap Plant, the first five Houses of Blues and many others.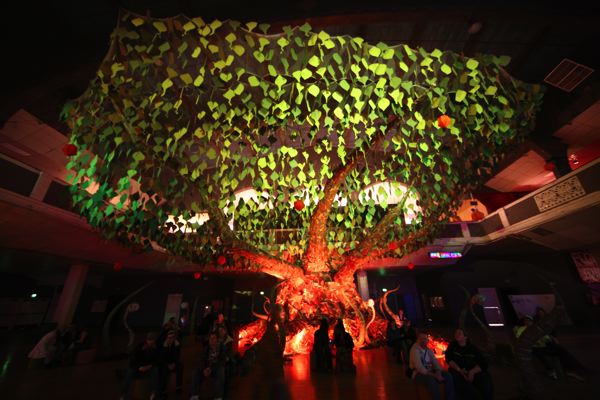 The Giant Tree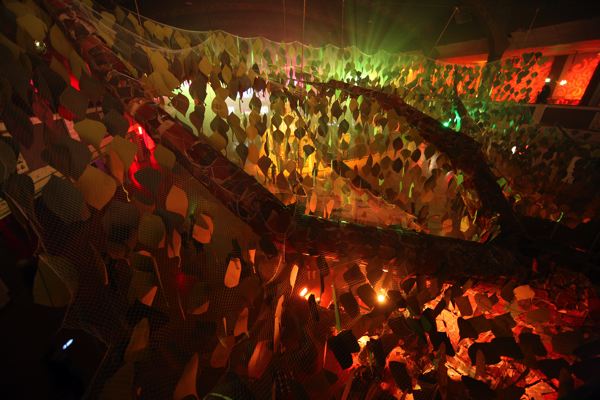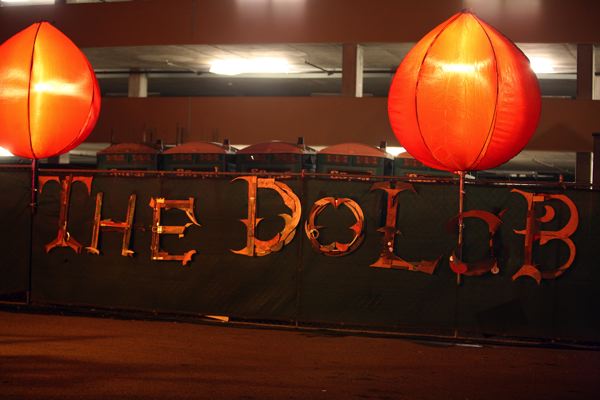 The giant tree was designed by Josh Flemming and built by the Do LaB.  It was made from re-purposed cardboard (saved from dumpsters and gathered from alleys). The Do LaB is a Los Angeles based company specializing in interactive environments, event production and creative lighting design.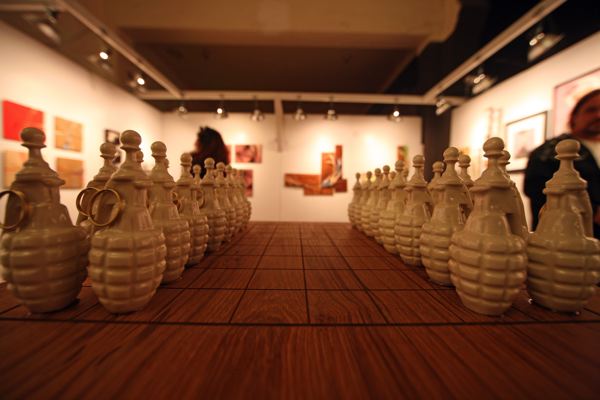 Mike Russek Gallery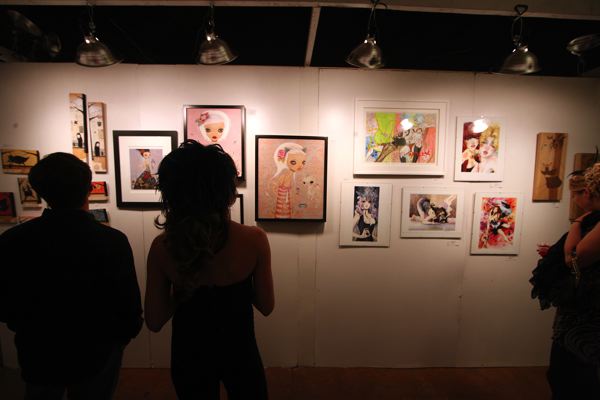 Mike Russek Gallery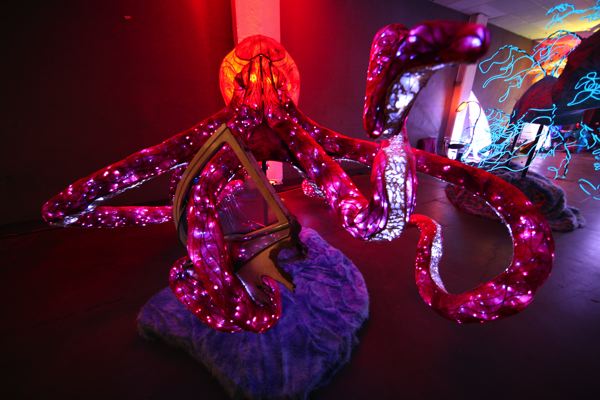 Sandman Creations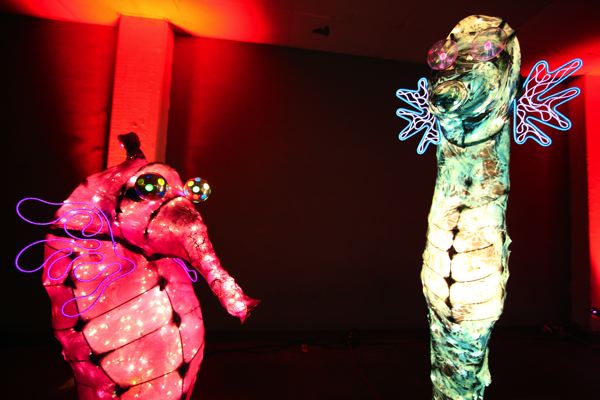 Sandman Creations
Through a combination of steel wire, imported fabrics and various types of illumination, he uses delicate curves, rich textures and warm colors to infuse his pieces with a gentle, dreamlike surreality, encouraging the viewer to rediscover these wonders of nature with a sense of childlike awe.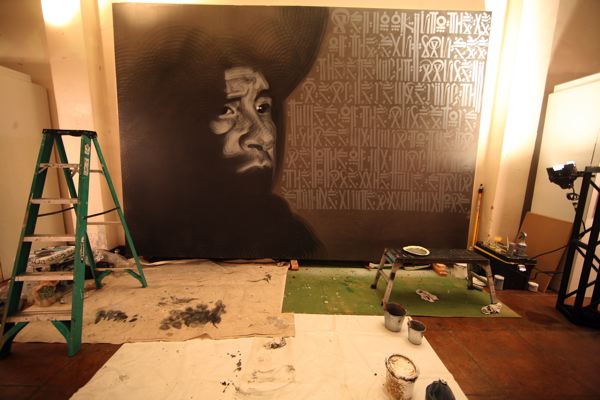 The Mac and Retna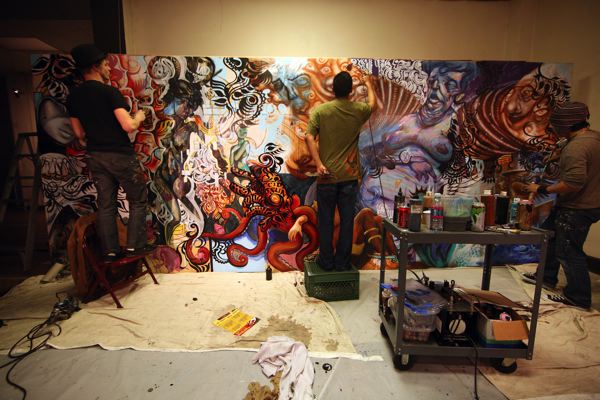 The Lover's Tarot, a collaboration between: John Park, Ekundayo, Hans Haveron, MotionONE, and Michael Pukac.