A Night with Michel Gondry at The Montalb
Juxtapoz // Wednesday, 15 Apr 2009
1
The line for this week's Cinema Tuesday (curated by Flux) went down the block outside the Hollywood venue, the Nike Sportswear at The Montalbán, wrapped through the parking lot and then spilled out onto the next street over.

The launch party and screening event for Michel Gondry's new dvd was free with RSVP. However, the amount of people who tried to RSVP crashed the Flux site! Which means the party was awesome.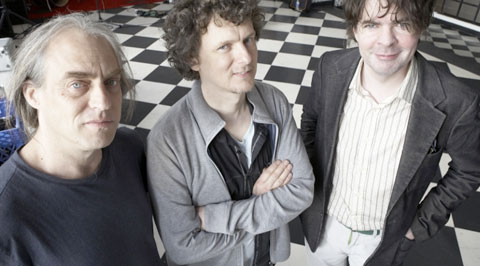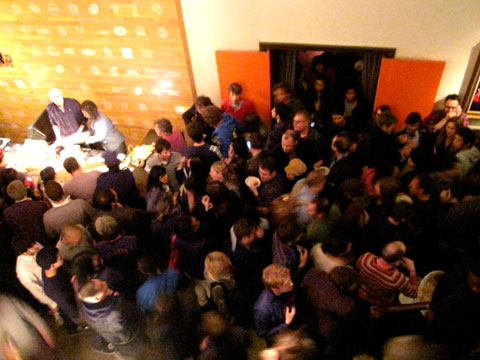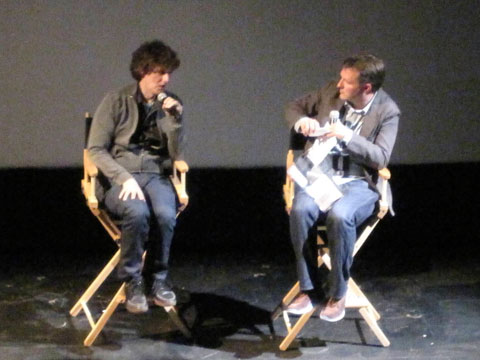 The new DVD, Michel Gondry 2, More Videos (Before & After DVD 1) is a new project Gondry and his team self-produced. The team went out and got all the permissions they needed to release more of Gondry's unique music videos (from the likes of Beck, Radiohead, Donald Fagen, and Paul McCartney), commercials, some behind the scenes from the making of the music videos, his famous Rubik's Cube shorts, and some other rare treats.

The screening gave a glimpse of some of the content, although only a small sample as the dvd is chocked full. It is actually a dual-layer dvd, which means a whole lotta love from Gondry (lots of content!).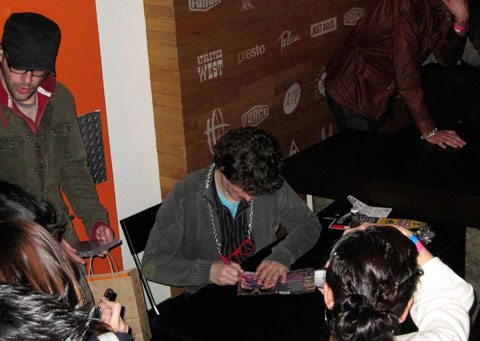 The event was a ton of fun. There were complimentary tacos, candy, and popcorn for the screening. Gondry signed dvd's afterwards while everyone had a chance to purchase the new dvd (which he is exclusively distributing) and some of his cool merch - toilet paper featuring his bad joke sketches, tee shirts, and his comic "We Lost the War but Not the Battle."

All those goodies and more can also be found on his new website (www.michelgondry.com) that launched yesterday. Highlights of the night were during the Q&A with Gondry...I found out he doesn't believe in unicorns, does not dream in stop-motion animation, and would love to make a music video for Michael Jackson. --Trina Calderon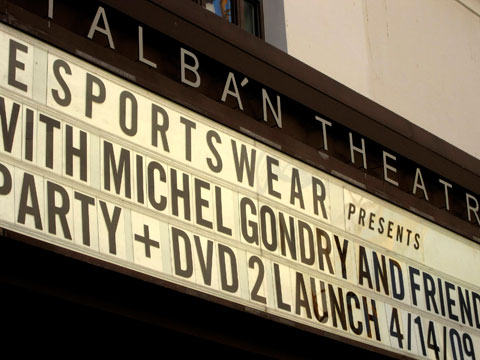 Event photos courtesy of Flux
Lead photos by Marla Aufmuth