A Night in Pictures: Opening Night with Tara McPherson x Xiaoqing Ding
Juxtapoz // Wednesday, 27 Oct 2010
1
Xiaoqing Ding's "At the End of a Rainbow" featured a collection of large-scale oil paintings and graphite drawings depicting women and foxes in a variety of ethereal situations. The paintings are whimsical and curious, conjuring dream states from some far off land.
Tara McPherson churned out a huge body of work for "The Bunny in the Moon," which focuses primarily on her recent stretch of paintings based loosely on biblical allegories and mythology. The figures aren't far off from the heartless girls that McPherson made her name painting, but this series truly translates her character-based paintings into thought-provoking stories, all on a single pane.
The show will be on display through November 20, 2010.
For more information, visit www.jonathanlevinegallery.com
Read our exclusive interview with Xiaoqing Ding.
See our studio visit and interview with Tara McPherson.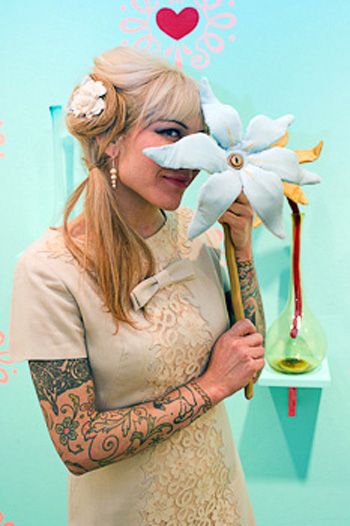 Tara poses with her handiwork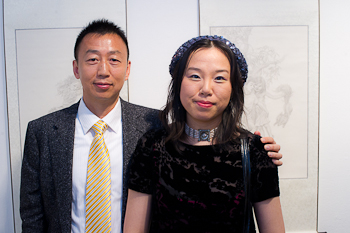 Xiaoqing and her beau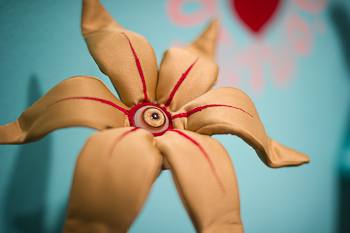 Close look at The Day's Eye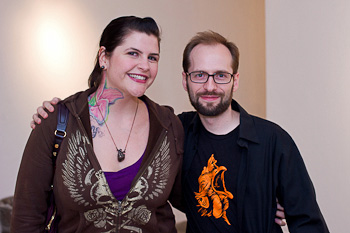 Nichole "Toy Baroness" East & Andrew Bell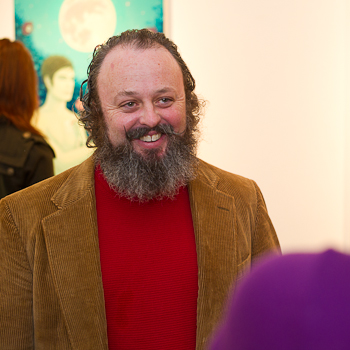 Michael Michael Motorcycle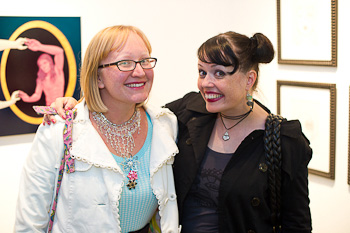 Jenny Harada & Angie Mason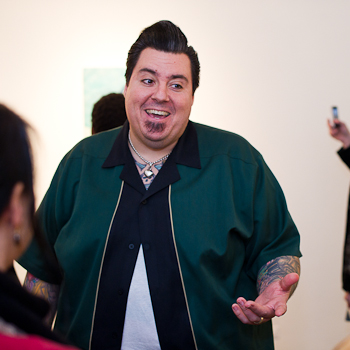 Joe Capobianco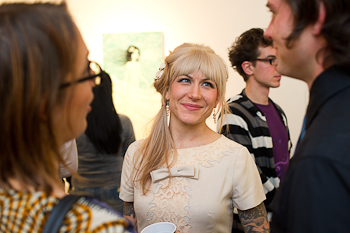 Tara was swamped by fans all night long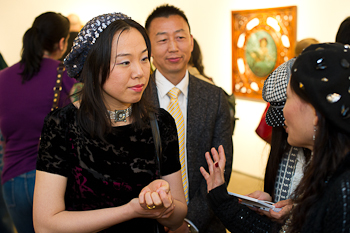 Xiaoqing makes her way through the gallery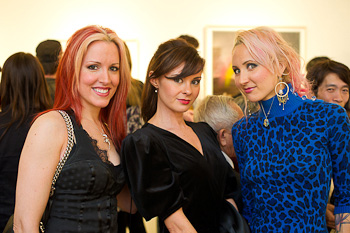 Lori Earley, Ewelina Ferruso & Natalia Fabia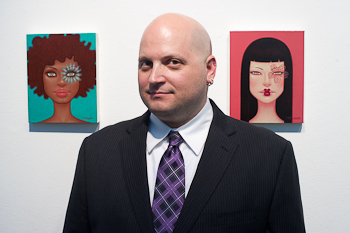 Jonathan gives the heads up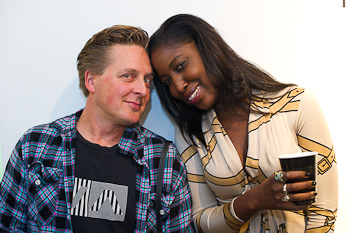 Adam Wallacavage and Bridgette Bulger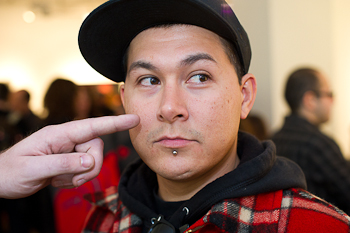 Ian Kuali'i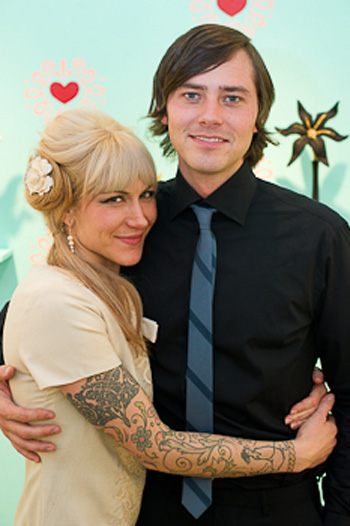 Tara & Sean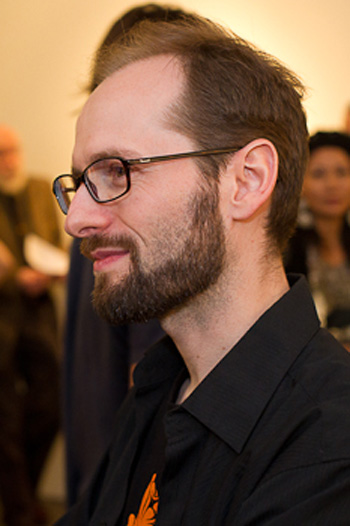 No creatures inside this head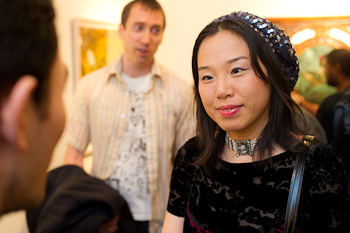 Xiaoqing chats with fans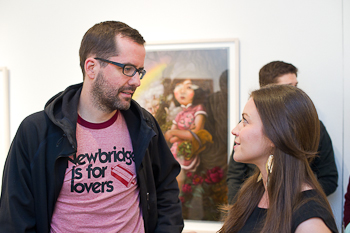 Eric White snuck in as the evening wound down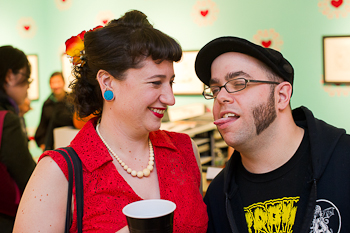 artist Sara Antoinette Martin and Arkham's guitarist Johnny Giancone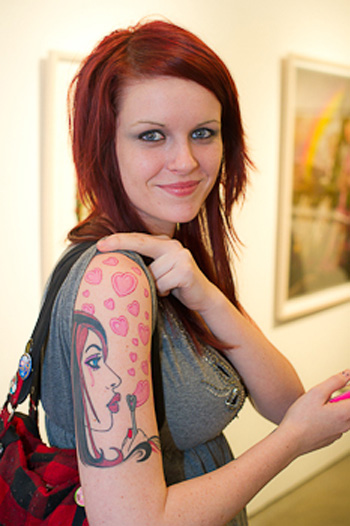 Tara super-fan Christen Deering shows off her ink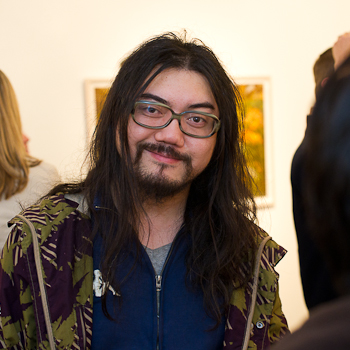 Liang Zi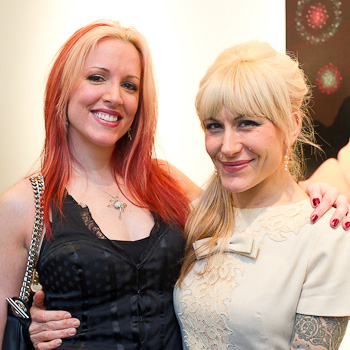 Lori & Tara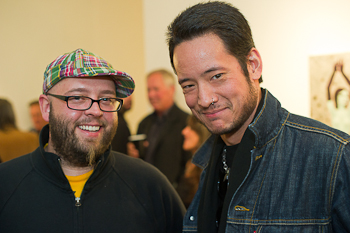 Tony DePew & Steve "Kid" Lew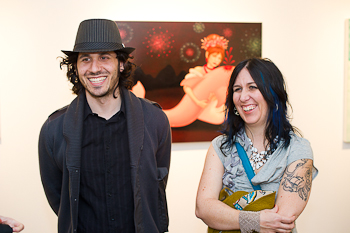 Jarrett Widman and Alana Crooks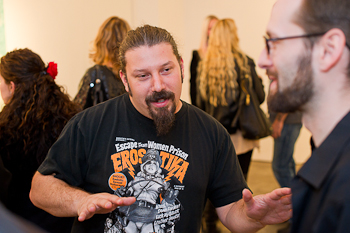 Josh Kimberg
Words and photos by George Koroneos