A Look at Keith Haring: New York
Juxtapoz // Thursday, 01 Oct 2009
1

During 1978-1980, Haring's first years in New York, the art scene was moving out of established art galleries and museums and into nontraditional public spaces. The then-gritty actuality of NY was more vital than its gallery culture. Haring had adapted a quote from Artist Jean Dubuffet, "For myself, I aim for an art which would be in immediate connection with daily life which would start from our daily life and which would be a very direct and very sincere expression of our real life and moods."

In 1978, Haring enrolled in School of Visual Arts (SVA) and refined his cartoon drawings. In 1979, he began to participate more in downtown culture, tuning into graffiti writers who spray-painted their tags or wrote with thick markers on the sides of subway cars or city walls. The young urban kids were being pulled into the expanding network of alternative art spaces. Haring additionally became involved with hip-hop culture, break dancers, the downtown clubs and DJs.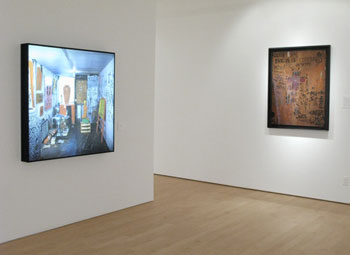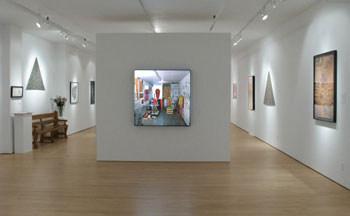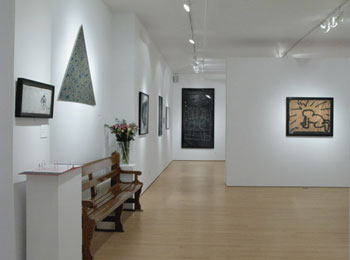 Riding the subway from his uptown apartment to the clubs, Haring noticed black paper hanging next to advertisements in the cars, awaiting the next ad. He used this opportunity to draw in chalk on the black paper with all sorts of childlike imagery: barking dogs, babies, unisex figures, spaceships, TV sets, etc. The outline style of imagery could be appreciated individually as cartoon cels or together to form a narrative. The subway drawings magnify Haring's cartoons into a new Pop Art that at once was urban narrative, science fiction and hieroglyphics. These subway drawings initiated his first one man shows.

Haring experienced his first written review by Rene Ricard in 1981 in the article "The Radiant Child." That article hailed Haring and his friend Jean-Michel Basquiat as the most original artists of the decade.

Haring's work transcends the barrier between graffiti drawings and the world of fine art. His early chalk art on subway walls and sociopolitical murals were a response to New York street culture. Woodward Gallery will feature work from Keith Haring's initial creative output in NYC.
Keith Haring: New York will run through October 30, 2009.
More info at