A look at Kehinde Wiley's Black Light
Juxtapoz // Wednesday, 09 Sep 2009
1
Black Light thrusts the black male image, captured by means of light manipulation and digital technology, into new focus.

Rendered in a realistic mode, Wiley's subjects appear both comfortable and awkward surrounded by ornate and colorful background imagery, while sporting modern hip-hop attire commonly seen on the streets of his home, New York City.

These contemporary urban African American men, in poses and backgrounds taken from the annals of art history, touch on issues of masculinity, power, comfort, and identity.

Through the 17 photographs on display, Wiley produces an intimate study of embattled psychologies whose adherents are at once flawed and majestic, canonized and misunderstood. Here are a few of our favorites: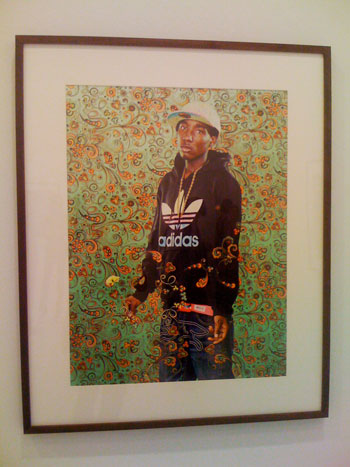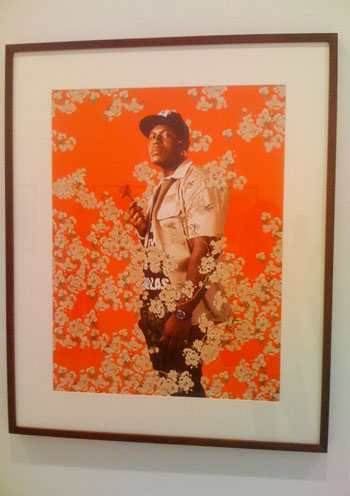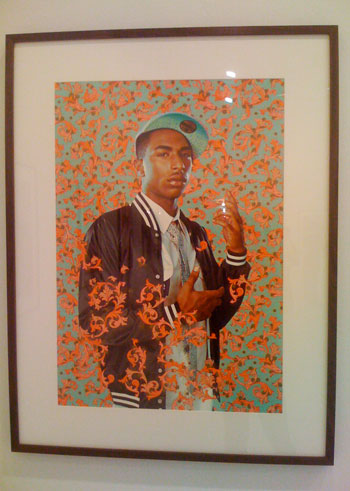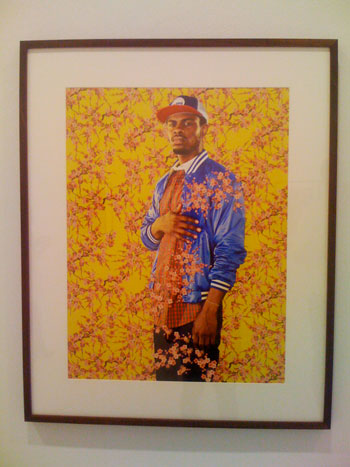 The exhibition Black Light will be accompanied by, Black Light, a full-color book published by Powerhouse and will be available at Deitch Projects.
Black Light runs September 3rd – 26th, 2009.
More at www.deitch.com and www.kehindewiley.com