A Look at Frieze Art Fair 2009
Juxtapoz // Monday, 19 Oct 2009
1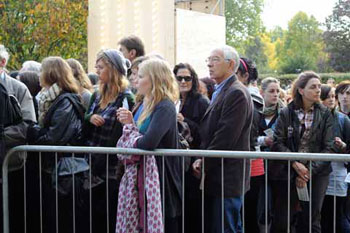 This year's Frieze Art Fair proved that despite a faltering economy, art fairs can still get bigger and stronger. Chris Osburn attended this massive London fair, where over 150 of the world's most exciting galleries showcase their best artists.
As noted by the long queue above, art fans flocked to view this year's Frieze. Frieze Art Fair takes place every October in Regent's Park, London and showcases new and established artists to an international audience. Take a look at a few of Chris Osburn's favorite works from the Fair: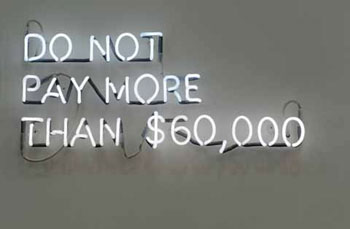 "Do Not Pay More Than $60,000" by Jonathan Monk (Lisson Gallery, London)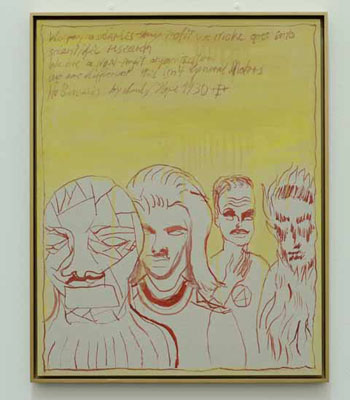 "We Pay No Salaries" by Andreas Hofer (Guido W Baudach, Berlin)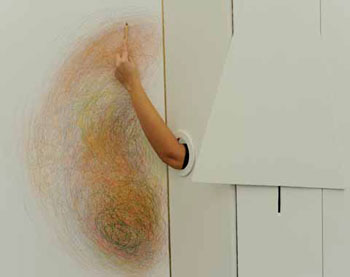 Live action by Laura Lima creating her "White Elephant" (A Gentil Carioca, Rio De Janeiro)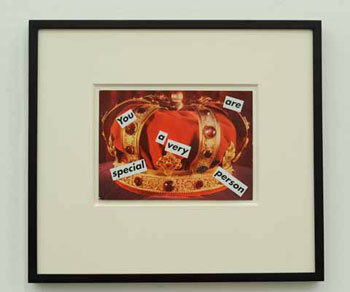 Untitled by Barbara Kruger (Spruth Magers, Berlin and London)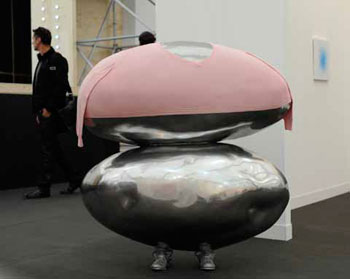 "Ich und Uberich" by Erwin Wurm (Lehmann Maupin, New York)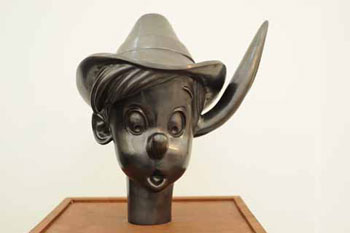 "Killed Pinocchio by Super Animals" by Kira Kim (Kukje Gallery, Seoul)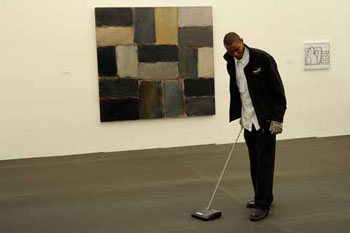 Art work? Somebody's gotta clean up after these gallery folks.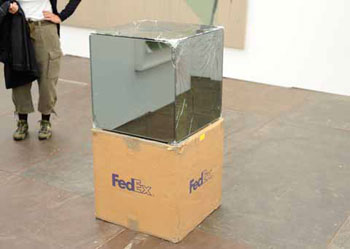 "Fedex Large Kraft Box © 2005 FEDEX 330508, Standard overnight, Los Angeles - Washington, D.C. Trk #97476282367, April 3-9, 2009" by Walead Beshty (Thomas Dane Gallery, London)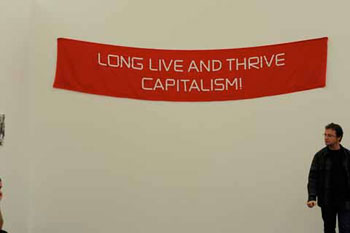 "Long Live and Thrive Capitalism" by Mona Vatamanu and Florin Tudor (Andreiana Mihail Gallery, Bucharest)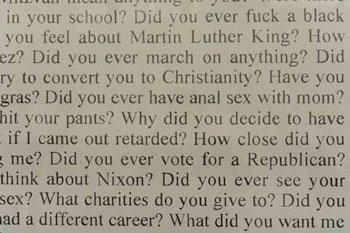 Detail of "Questions to my Father 6" by Karl Kaendel (Sommer Contemporary Art, Tel-Aviv)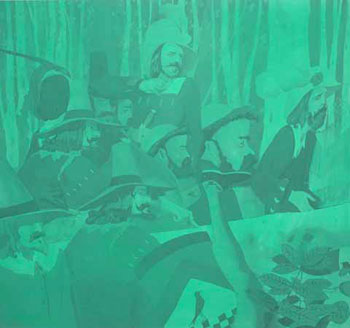 "Dandy Outlaws Gesturing by a Fallen Tree (Nighvision)" by Alex Pollard (Sorcha Dallas, Glasgow)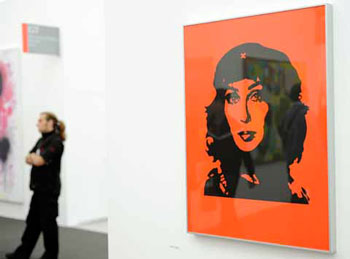 "Cher Guevara" by Scott King (Galleria Sonia Rosso, Turin)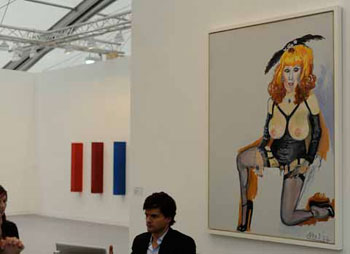 "Annie Sprinkle" by Alice Neal (David Zwirner, New York)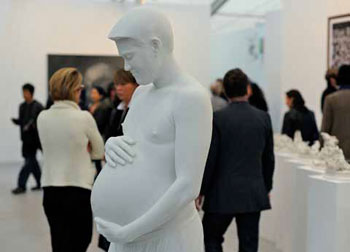 "Thomas Beattie" by Marc Quinn (White Cube, London)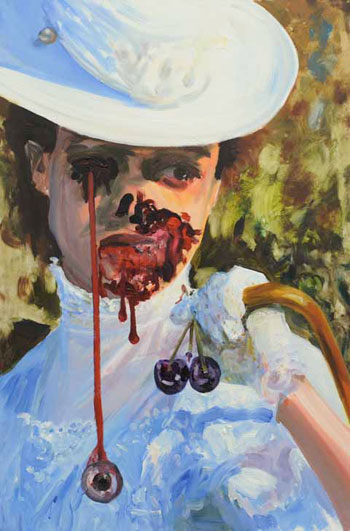 "Helen Bonham Carter" by Dawn Mellor (Team Gallery, New York)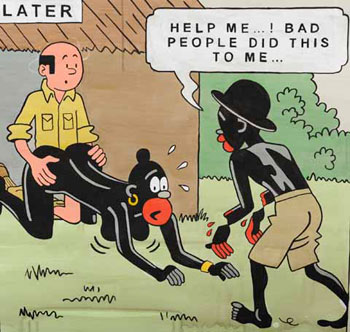 Detail of untitled by Anton Kannemeyer (Regina Gallery, Moscow)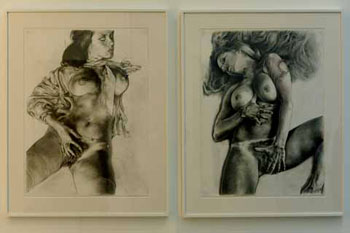 "Art Teacher" and "New Romantic" by George Shaw (Wilkinson, London)
Photos by Chris Osburn.