A Look at 'Cemetery of Reason' by Ed Templeton
Juxtapoz // Tuesday, 27 Jul 2010
1
With rare friendships and access to the skate, music, and art scene, Templeton was an originator of the shock imagery which so beautifully captures a new generation of frustrated youth. Curated by Thomas Caron, the exhibit offers over a decade's worth of captured moments.
From paintings of fellow artists to candid photographs of wife Deanna Templeton (Juxtapoz #114), Cemetery of Reason offers a great survey of the artist's distinctive and often autobiographical work.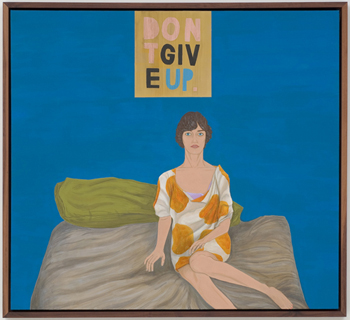 Portrait of Miranda July, 2008
Acrylic on canvas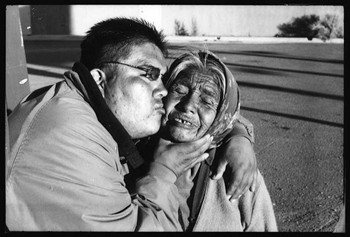 You Like My Grandma? 2006
Black and white photograph with text
View the full catalog at www.robertsandtilton.com
Cemetery of Reason at the MAN
Museo d'Arte Provincia di Nuoro, Sardinia, Italy.
July 29th – October 3rd
Read our online interview with Ed Templeton here.