A Little Late—Who Needs Wrapping Paper When You Have Juxtapoz
Juxtapoz // Monday, 27 Dec 2010
1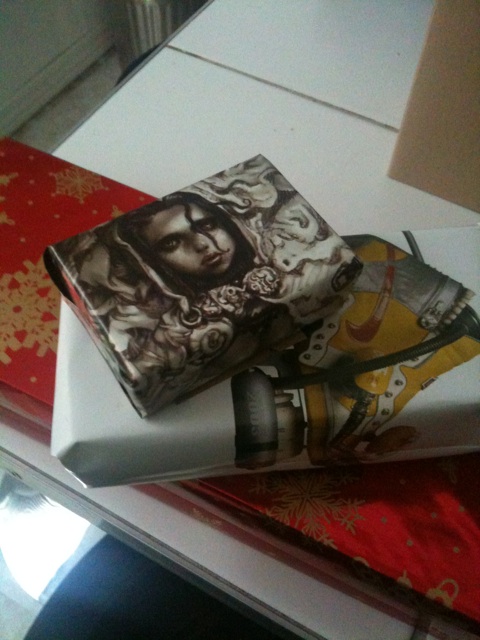 We know it's a few days late from the big present-giving holiday of the year, but that doesn't mean there aren't other opportunities to use your old
Juxtapoz
Magazines as wrapping paper or present-giving decoration. Interesting enough, we do the same thing. We are butcher paper with cut-outs of tags, paintings, and murals that we have in the magazine. Throw a solid color ribbon or some string, and you have a classy present.
But this person,
ArmedStar
, did a great job. Wrapping paper is expensive. And yes, we would prefer a stack or well-placed pile of old
Jux
' by your couch for optimal viewing from guests, but sometimes the word needs to be spread in unique ways.
Artists, in our opinion, that work well in wrapping segments because they are striking and bold: Richard Colman, Herakut, Saber, PEZ, Swoon, Anthony Lister (for kids), and RETNA.