A Grand Affair: Eyes Wide Open Pays Respects to Skaters' Past
Juxtapoz // Monday, 07 Jun 2010
1
Eyes Wide Open was put on by Oakley, Red Bull, Thrasher, and Juxtapoz at the Red Bull Space in Manhattan and coordinator Sally Vitello confirms that the show was "a huge success."
The show's theme was 'pay homage to those involved in skateboarding who have lost their lives too soon.' This was manifested in a plethora of ways. From skate decks to paintings, wearable masks to standing installations, the crowd was allowed to ponder the impact skateboarding, and its pioneer's have had on pop and youth culture, while enjoying drinks and sounds from DJ Taryn Manning.
Participants in this year's show include Lance Mountain, Steve Caballero, Giovanni Reda, Dennis McNett, Chad Muska, Steve Olson, Pat Ngoho, Ivory Serra, Shelter Serra, Don Pendleton, and Armando Roura.
If you missed the NYC opening, don't worry. Eyes Wide Open will cross the country to show this October in Redlands, USA.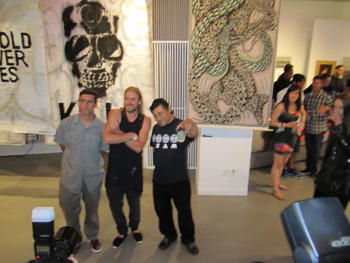 Lance Mountain, Chad Muska, and Steve Caballero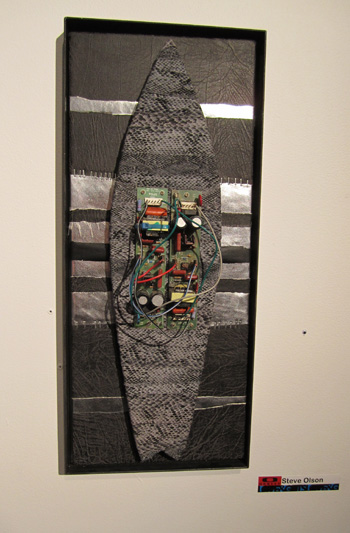 Steve Olson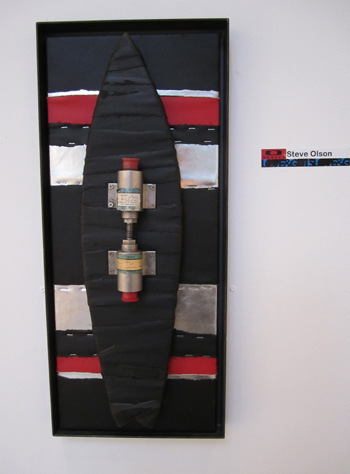 Steve Olson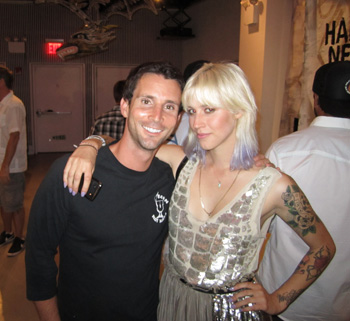 Sally Vitello with Dylan Radloff of Oakley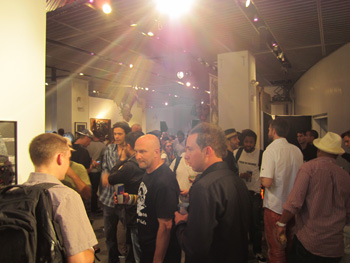 A packed house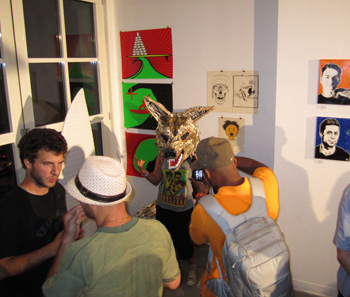 Someone is playing with the artwork...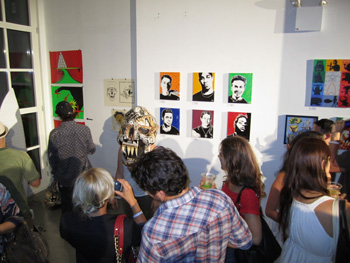 Looks like Dennis McNett's pieces were a real crowd pleaser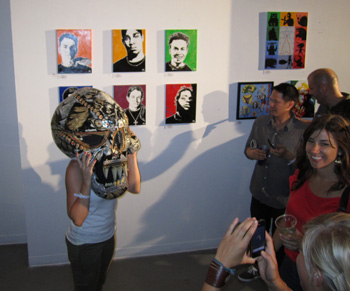 Who says art has to stay on the wall?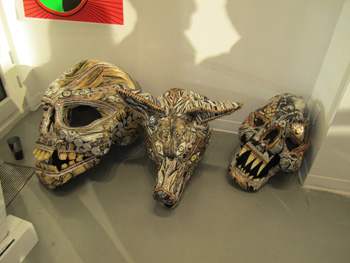 Dennis McNett sculptural heads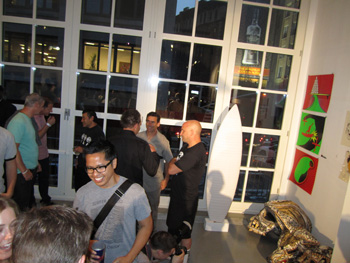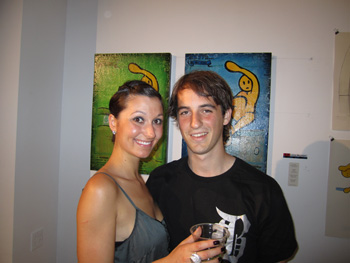 Dean Pogni and date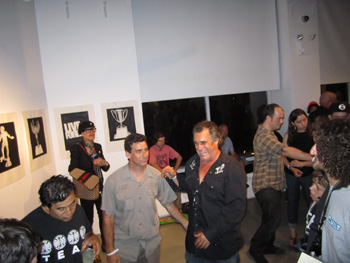 Steve Olson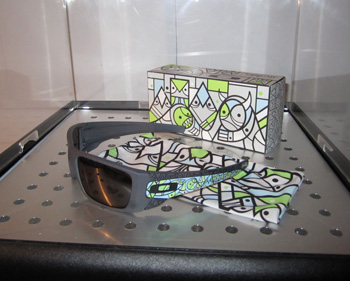 Fresh Oakley artist collab series on display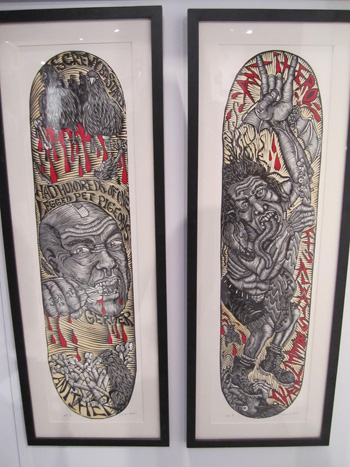 Don Pendleton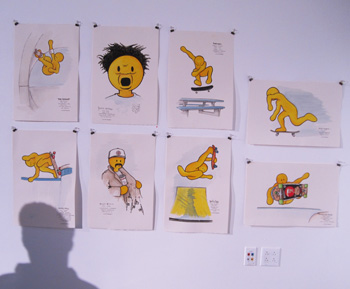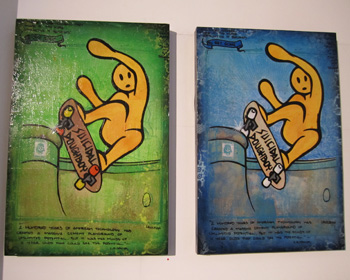 "A suicicidal doughboy"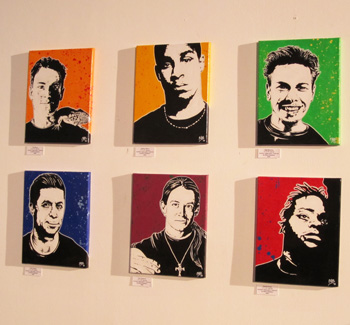 Young faces



Further information online at loveandgutsart.com