A creative director at Google Creative Lab make mini upside down dioramas on ceilings
Juxtapoz // Monday, 21 Mar 2011
1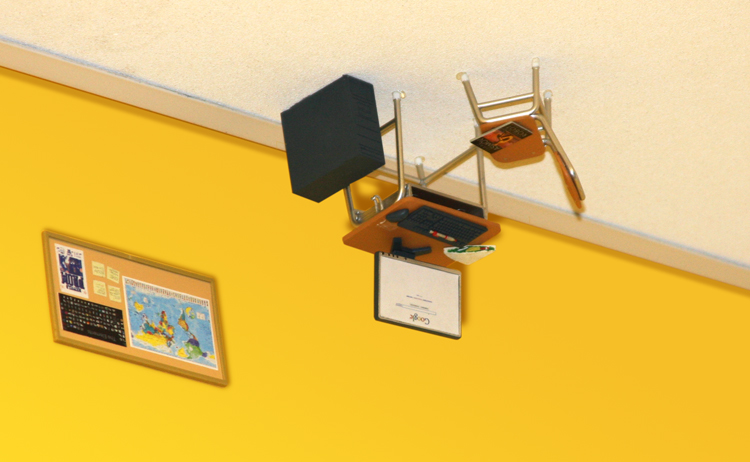 Some say being a creative director at Google means you don't have free time. On the contrary, this is exactly how you should we spending your free time. When you are a creative director at Google Creative Lab in NYC, chances are you can have little pet projects like this. "Parallel World" is a project of
Ji Lee
where he installs little dioramas on unused ceiling spaces.
We really like his reasoning behind the project, an idea and history we had never thought of.
"Decorating ceilings was a celebrated art form in the past centuries that somehow got lost through the reductionism of modernism," Lee writes. "I wanted to bring a small wink to this space. I also liked the idea that somehow there's a parallel world which coexists with ours."
via
Fastcodesign
.