A conversations with House Industries about their collaboration with Heath Ceramics
Juxtapoz // Thursday, 09 Dec 2010
1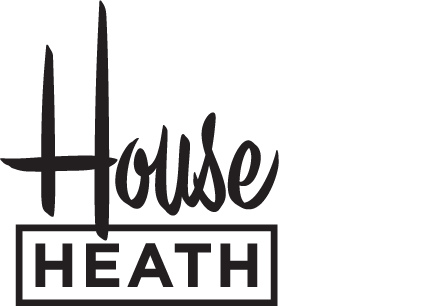 Last week on the site, we announced type foundry
House Industries' collaboration
and installation with high-end ceramic experts, Heath Ceramics at Heath's Los Angeles showroom. Today, we speak with
House Industries' Andy Cruz
about the birth of the collaboration and the work involved.
There will be an opening on December 11, 2010 from 4:00 p.m. to 8:00 p.m, and the entire exhibition will run through December 31 at Heath Ceramics Los Angeles.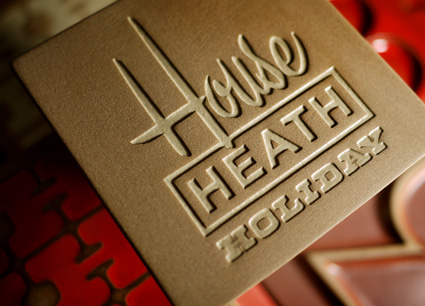 How did you team with Heath? You do specialty, high-end work, they do specialty, high-end work, so it makes sense on paper, but your disciplines are so different...
I've always been fond of Heath. On a trip to San Francisco, my wife scheduled a tour of their Sausalito factory. After meeting Heath's creative director, Cathy Bailey, we began scheming on ways to bring the design and craftsman/womanship of Heath Ceramics and House Industries together.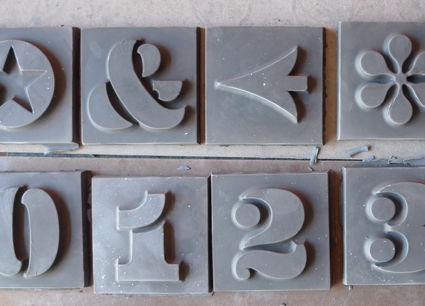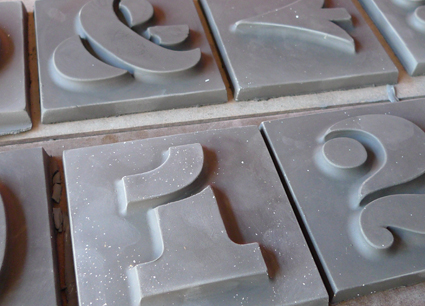 Have you seen a type foundry work before done with ceramic?
There's a long history of letterforms and fired clay.
Heath's commitment to authenticity and drive to push forward with new designs lead to developing a collection of dimensional Heath tiles using House Industries letterforms for use as House numbers, in swimming pools, behind bars, or as back splashes.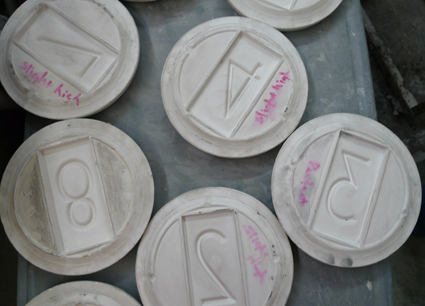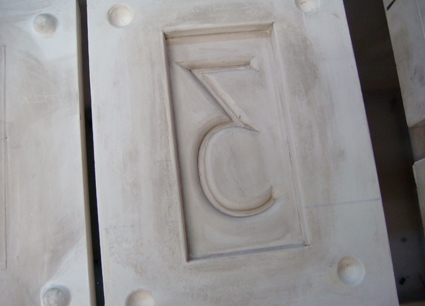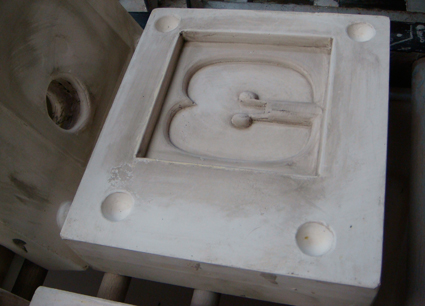 What are you most proud of from the collaboration and installation?
Collaboration: The chance to truly collaborate with like minded artisans who are more concerned about a quality product than a blog roll/project name drop or fashion season.
Installation: Creating an environment that people can actually touch House objects that are normally only visible in pixel format is always a good thing. Having a live band and beautiful ceramics and screen printing at the opening doesn't make us look bad either.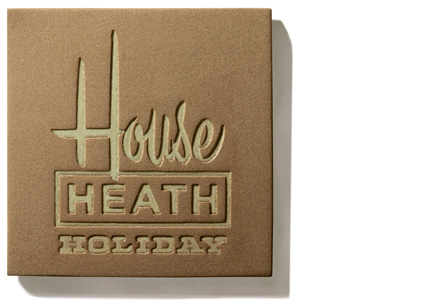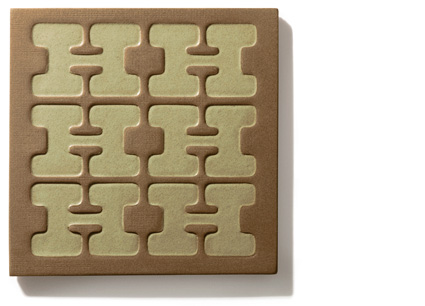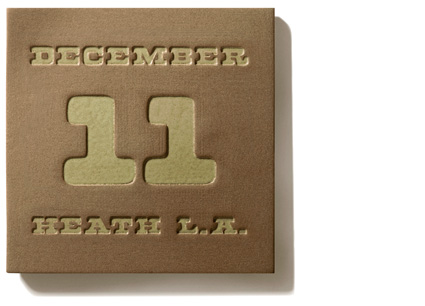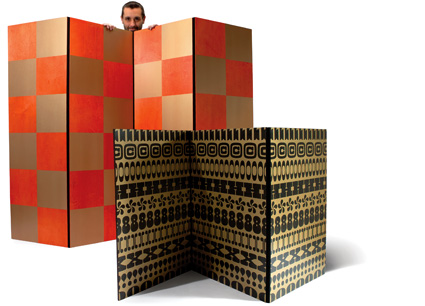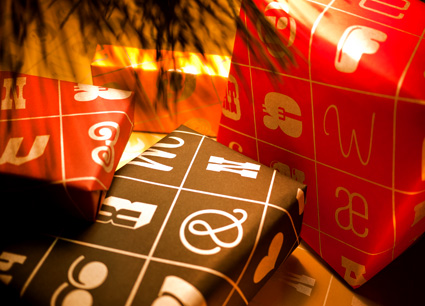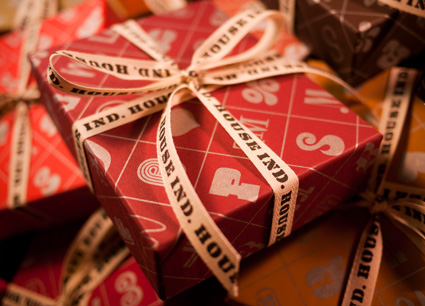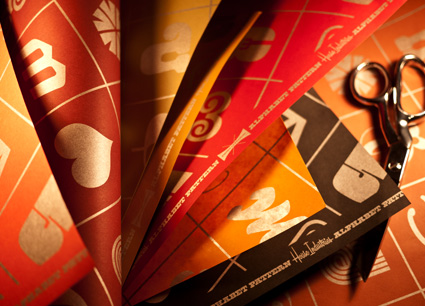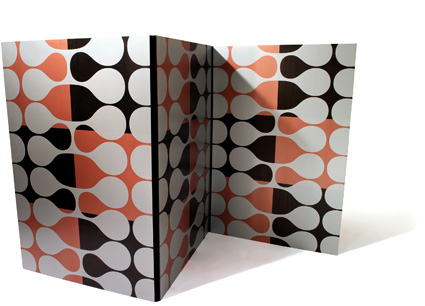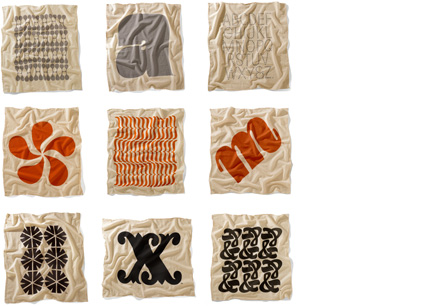 House Industries @ Heath Ceramics
7525 Beverly Blvd., Los Angeles, Calif.
December 11, 2010, 4:00 p.m. to 8:00 p.m.
Live music at the opening by The Mattson 2
Custom screen printing at the opening by Fresh Pressed
Exhibition Runs from December 12 through December 31, 2010