A Close Look at LA Woman
Juxtapoz // Tuesday, 30 Mar 2010
1
Oriol is known for his raw images – all still shot exclusively on 35mm film – of sexy women, gangbangers, celebrities. He has a way of pulling out his subject's inner emotion and story.
His book LA Woman definitely has its fair share of scantily clad ladies, but sprinkled amongst those pages are intimate portraits of the real women of LA: the cholo girls, the gang members, the local ladies lounging on lawn chairs at a barbeque.
Yes, there are hot images of Kim Kardashian (un-Photoshopped) and Kat Von D, but the fact that Oriol includes images of everyday women from the streets of his native Los Angeles makes for a deeper and engaging book.
But we admit, looking at the sexy LA Woman ain't bad on the eyes either.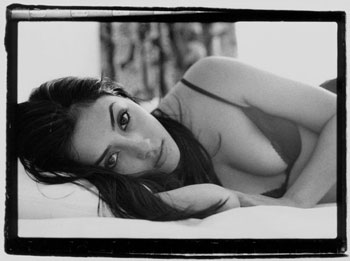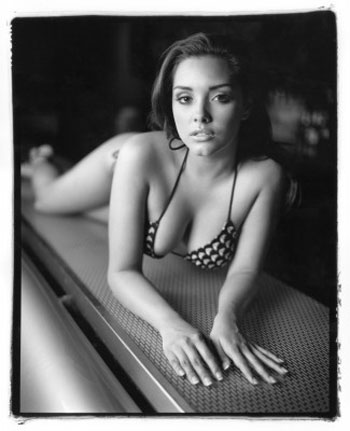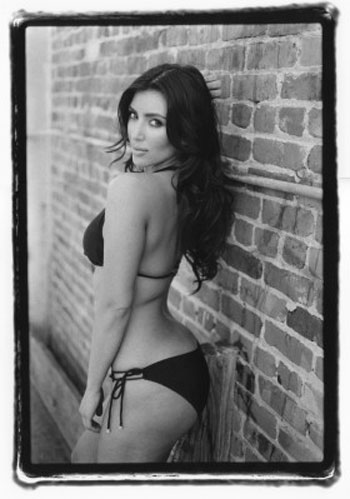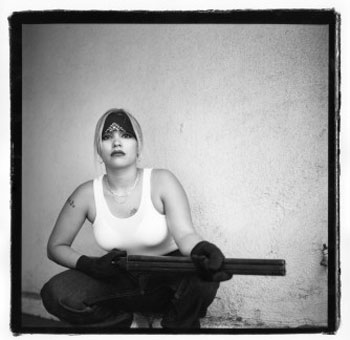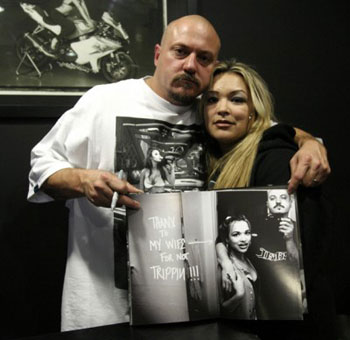 Estevan Oriol with with wife, Angel, holding up his book with the inscription "Thanx to my wife - for not trippin!"
LA Woman
Estevan Oriol
Drago Publishing