A Chat with Saelee Oh
Juxtapoz // Saturday, 23 Jan 2010
1


"One time, Los Angeles-based artist woke up before us. Granted, she was 3 hours ahead of us in NYC, and even then, we probably woke before her," writes The Citrus Report. "It's a ongoing point of discussion, mainly because we are constantly curious about the daily schedules and disciplines of a full-time, professional artist."

Read part of a recent chat The Citrus Report held with Saelee Oh.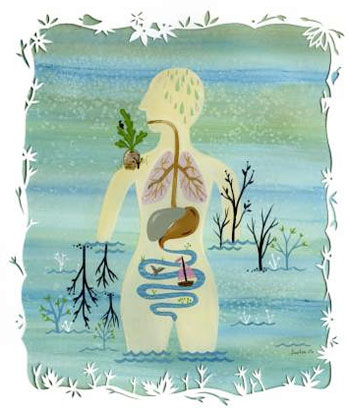 What time do you get to wake up in the morning?

Whenever I want usually. I have no regular routine. Today I woke up past noon but I'm in a different time zone. Last week I woke up before 7:30 AM for a few days in a row, only because I was forced to. Last two nights I got over 12 hours of sleep and I plan on taking a nap later. Last week I slept 5 hours one night, then 4 the next, then 2, and then 4. I don't do drugs or drink caffeine or eat breakfast usually.

Los Angeles has its advantages. Give us an example of why being in the LA area is beneficial to an artist?

I don't know about for other people or what's specific to only an artist, but for me, it's being close to my family, the year round pleasant weather, In-N-Out Burger, the beach, desert, mountains and LAX airport so that I can get away as often as possible.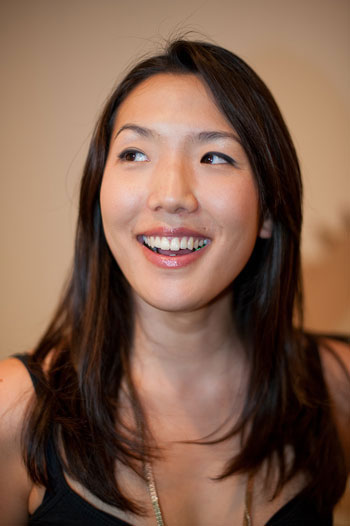 Photo by George Koroneos


What about disadvantages? Are there too many cooks in the kitchen in LA?

I don't think so. Not that I know of. I get tired of LA because I grew up around here. I get sad when they tear town old buildings or the natural landscape to build franchises and tract housing. San Francisco is a much prettier city. New York has better restaurants. There's no ideal city; only perfect moments and memories.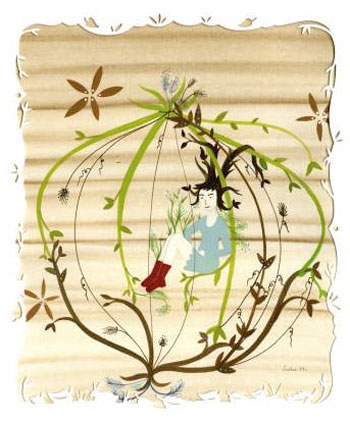 Do you think art is an all boy's club?

I make art full time and I'm not a boy. If there's some club I'm not allowed in, I'll start my own club. My favorite artists are half men and half women, and I don't mean hermaphrodites. I like art by kids, adults, unschooled artists, MFA brains, housewives, little siblings and animals. I saw an elephant paint with its trunk. My cat paints better than Jackson Pollock. I just realized that my cat is a boy (and so is Pollock).

Ok, so sometimes it is a boy's club and you'll see most galleries dominated by the male gender. I don't know why this is. I think women are just as creative and capable and we know this to be true without a doubt. Maybe they dominate other creative fields. Someone told me it's because women are smarter and know that fine art is ridiculous, unstable and not something a level-headed person would pursue. Maybe I do it cause I got hit in the head with a garage door when I was little and rushed to the emergency room, but I'm going to always keep making art just for the sake of art.
Read the rest of this interview at thecitrusreport.com
Want to learn more about Saelee Oh? Catch her current solo show, Infinite Roots, at Jonathan Levine Gallery. Show photos are here and a new Back Talk interview we recently conducted with her are here.