A Change of Skin by Van Arn Opens Tonight
Juxtapoz // Saturday, 03 Oct 2009
1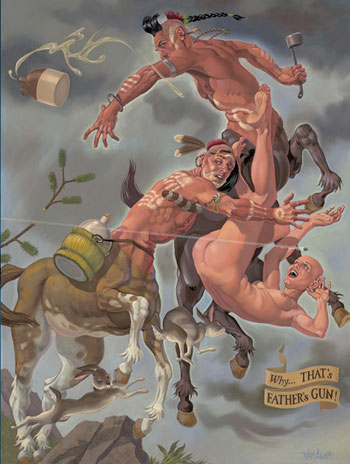 Here's your final reminder to head over to Corey Helford Gallery tonight for the unveiling of Van Arno's latest collection,
A Change of Skin.
Couldn't we all use a change of skin every now and again?
The process of transformation and evolution is no easy task, and Arno skillfully narrates a dynamic collection of Darwinian daydreams in his latest series of oil paintings. Werewolves, centaurs and women shed their original skin, emerging as new breeds of enchanted beings and barbaric beasts.
Larger and more ambitious than before, "A Change of Skin" marks a new direction for the artist as Arno introduces multiple characters and a looser, more gestural format to his work. The exhibition will also feature 100 limited-edition silk screen show prints that will be available only at the gallery.
Alongside Arno's show will be Melissa Forman's show, Garden of Shadows, in the gallery loft. Inspired by ancient medicine, Forman's dark yet delicate paintings study the Four Humours, a medieval method of diagnosing imbalances in patients.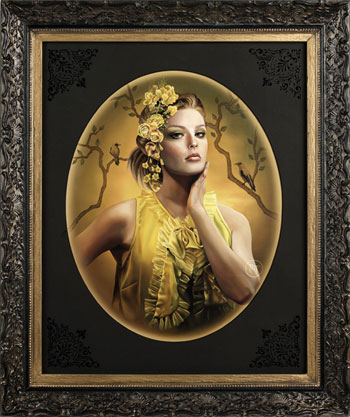 Open to the public, the reception for "A Change of Skin" and "Garden of Shadows" takes place tonight, Saturday, October 3, and the show will be on view until October 24, 2009.
More info on both shows at www.coreyhelfordgallery.com