8-Bit Invader by Pavel Novak
Juxtapoz // Friday, 01 Jul 2011
1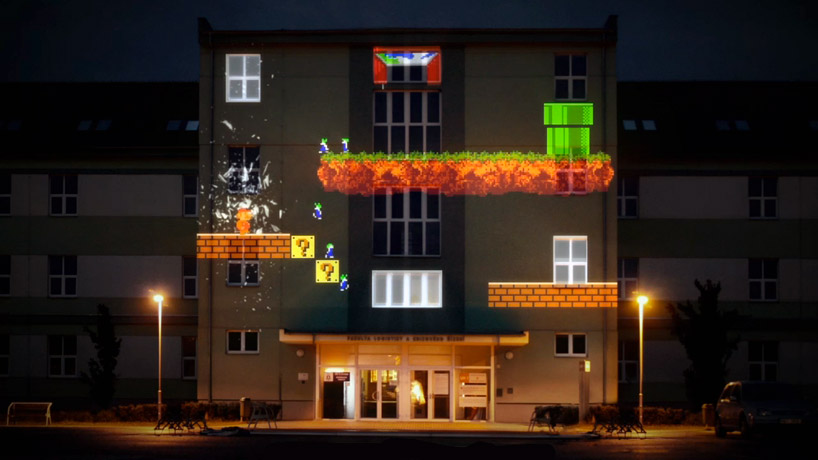 Czech designer, Pavel Novak, created this "8-bit Invader" projection mapping work on the side of a building at Tomas Bata University's Department of Visual Arts in Zlín, Czech Republic. Anyone with a little nostalgia for the old games, and new ways to morph them, will enjoy this video.
What we think is most interesting about Novak's use of projection mapping is how much of the existing structure plays into the projection. The building itself is a vital part of the entire presentation.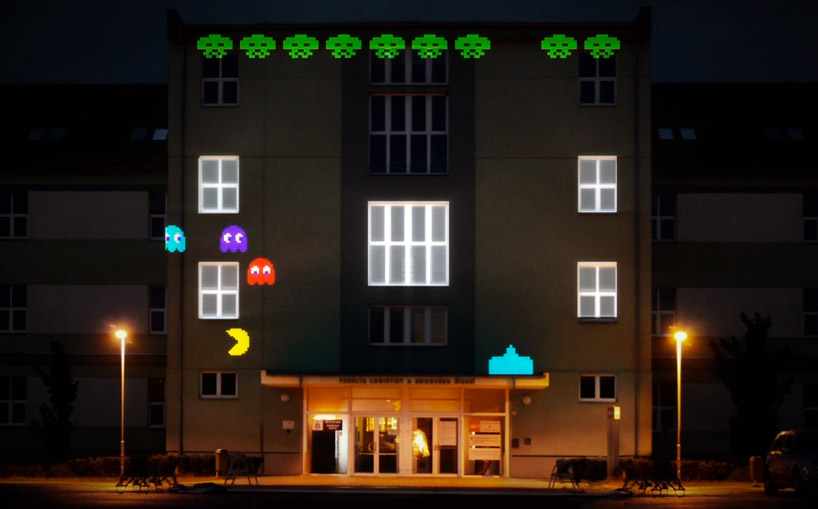 8 bit Invader (maping) from Darkfejzr on Vimeo.
via designboom