Cheers to a New Year With 5 Artsy Cocktails
Juxtapoz // Thursday, 31 Dec 2009
1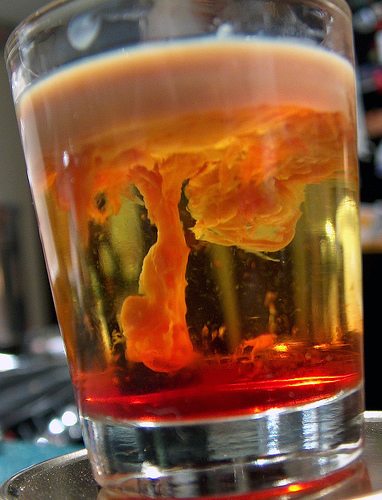 Spice things up this New Years with one of our favorite artsy cocktails. No promises that concocting the perfect drink will guarantee that you get lucky, but at least you won't be accused of lack of imagination.
1. French 75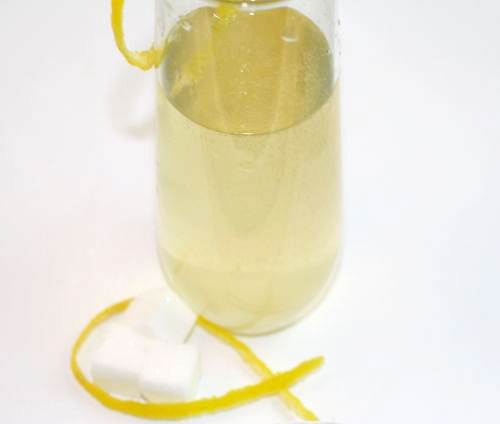 For most people, New Years Eve calls for champagne. For me, any occasion (such as the first day of winter or my friend's dog's birthday), also call for champagne…but that's neither here nor there. How to drink champagne but still get the party started? Add liquor silly!
What you need: gin, champagne, lemon juice, sugar cubes, lemon twists if you're fancy
What you do: pour a shot of (chilled) gin in a champagne flute; add an equal amount of lemon juice; top with (chilled) champagne; garnish with a twist.
Lastly, drop in a sugar cube and watch it fizzle down.
Sidenote: Just a warning, these will creep up on you.
2. Brain Hemorrhage (pictured above)
Eww it looks like a brain! But ooh, it tastes surprisingly delicious!
What you need: Peach Schnapps, Grenadine, Bailey's
What you do: Pour a shot of schnapps into a large shot glass (filling it about ¾); float Bailey's on over the schnapps; top with a few drops of Grenadine.
3. Flaming Dr. Pepper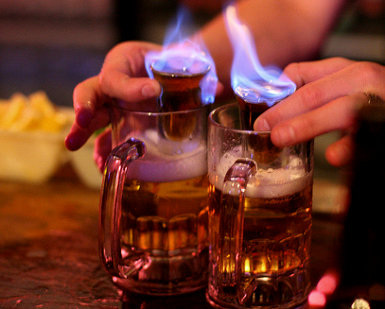 What can beat a drink that is lit on fire before consumption? Nothing.
What you need: Amaretto, 151 proof rum, beer of choice, lighter.
What you do: fill a pint glass halfway full with beer. Separately, fill a shot glass ¾ full with amaretto and top with 151; ignite the shot. Drop the shot in the beer and chug.
Sidenote: After you've had a few of these, maybe think about staying away from that lighter.
4. Blackberry Mint Margaritas (via Cooking4Carnivores)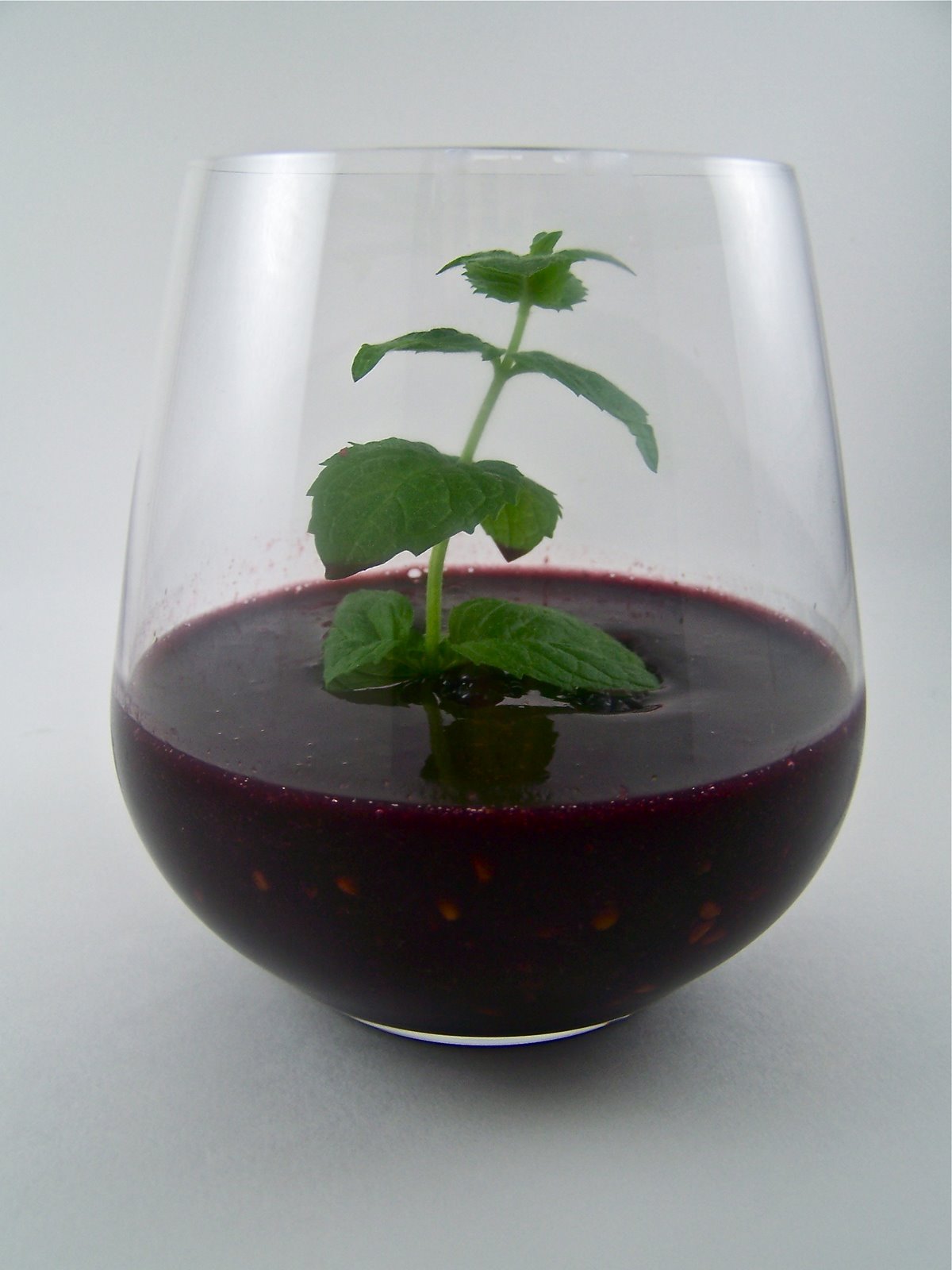 The formula is quite simple. Take your classic margarita and add any type of fresh fruity (or herbal) goodness..get as kinky as you want. A good variation is this blackberry mint margarita.
What you need: Tequilla, blackberries, sugar (or triple sec, or agave nectar for that matter), mint, a shit ton of ice.
What you do: For a decent size batch, throw in a couple packages of blackberries in the blender with 6 ounces of tequila, 6 sprigs of mint, 6 ounces of simple sugar, and lots of ice. Garnish with mint.
Sidenote: May we also suggest cranberry, jalapeno, pomegranate, or guava? You're welcome.
 

5. Absinthe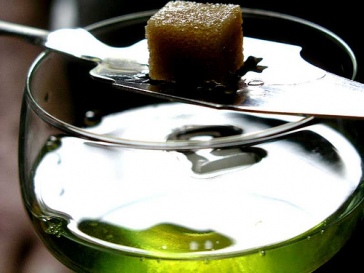 Not for the faint of heart, but a little dance with the green fairy is guaranteed to get your creative juices flowing.
What you need: a glass, Absinthe, water, sugar, and a spoon
What to do: pour around 2 shots worth (2oz) of absinthe in your glass; dilute with about 3x that much water; next add sugar to taste. Traditionally, you place a sugar cube on a slotted spoon, slowly pouring water over it so it drips into the absinthe mixture...or you could just dole in some granulated sugar.
Party like it's 1899.
Cheers to the art of inebriation!
Text by Elise Hennigan