2011: A Year in Review
Juxtapoz // Friday, 30 Dec 2011
1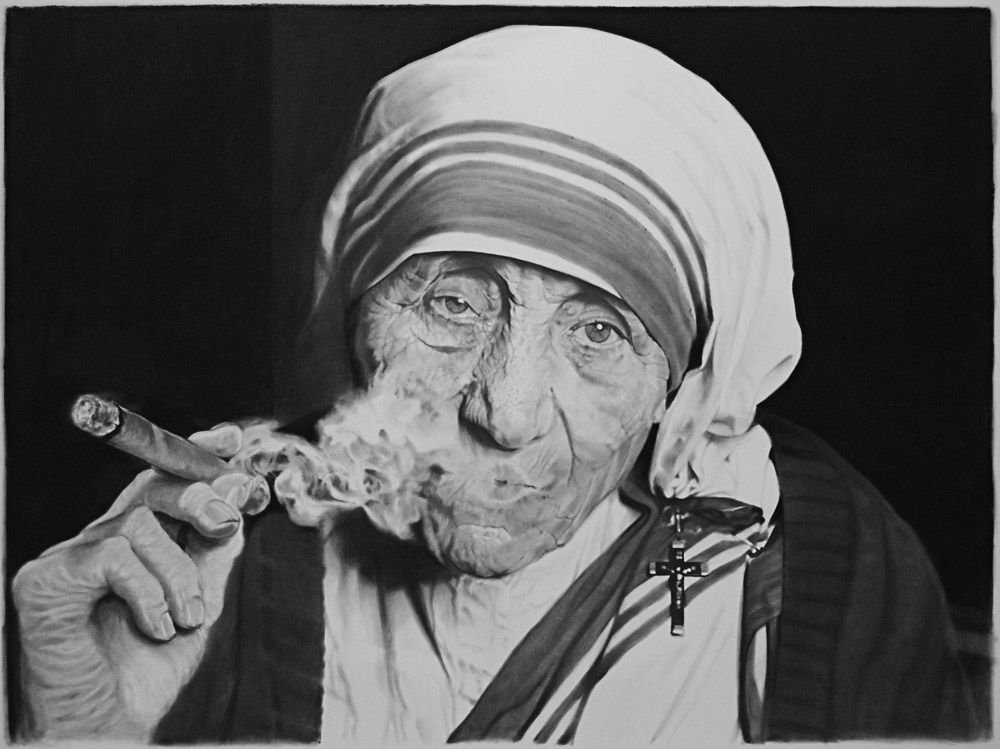 The best part about "year end lists" is that they are of no consequence. We all have our opinions about what moved us in 2011, what stood out, what was memorable, and as we have spent the past few weeks trying very hard to capture what 2011 meant to Juxtapoz, we decided to keep the conversation loose, to pick various moments that we as a staff remember best.
Having
Emory Douglas on the cover of our March 2011
issue was a major highlight for us.
Eric Yahnker's show in Los Angeles
in January was brilliant, and
MOCA's Art In the Streets
of course will be noted as a major turning point in museum agendas for years to come. Juxtapoz hosting a film series at the prestigious
Museum of Modern Art in NYC
was one of our proudest moments, as was seeing Beirut play
Outside Lands in SF
on a late Sunday afternoon with Jeremy Fish banners, curated by Juxtapoz, flanking the stage. We got to see
Lucy McLauchlan paint a historical lighthouse
on the coast of Norway,
Escif and San
paint across the Western US, and
Dr Lakra and Herbert Baglione
paint for Day of the Dead in Oaxaca, Mexico.
Margaret Kilgallen was honored
with a beautiful retrospective at Ratio 3 in San Francisco, and
Maurizio Cattelan
's installation at the Guggenheim was one of the best we saw all year. Swoon kept her promise as one of the most beloved artists we cover with a fantastic
interactive musical house in New Orleans
and showstopping
installation at MOCA
. Mike Mills'
Beginners
was one of the best films of the year, and the
Costacos Brothers' For the Kids exhibit in NYC
brought back amazing memories of our childhood.
BNE
starting a non-profit organization to promote clean drinking water, and
JR
won the TED Award. And this is just tip of the iceberg!
We can't wait to hear what you loved about 2011 as well... this is just a snippet of the year that was...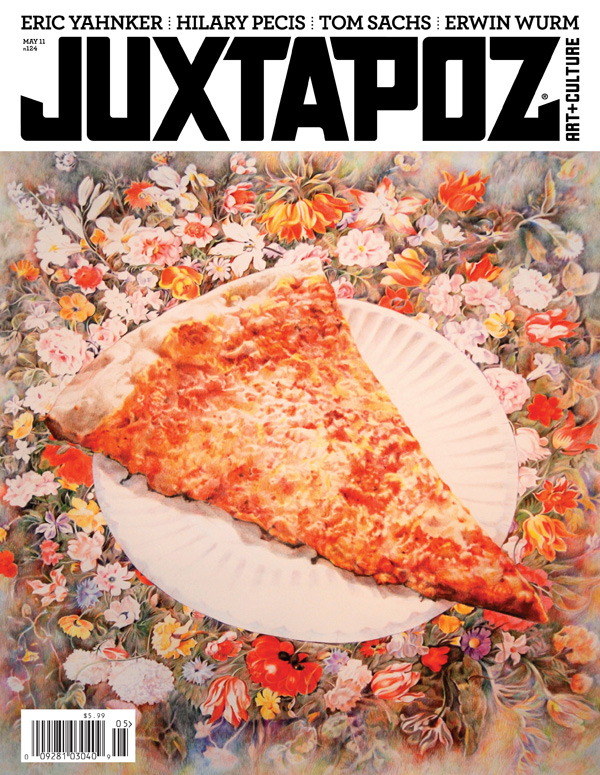 Eric Yahnker, May 2011.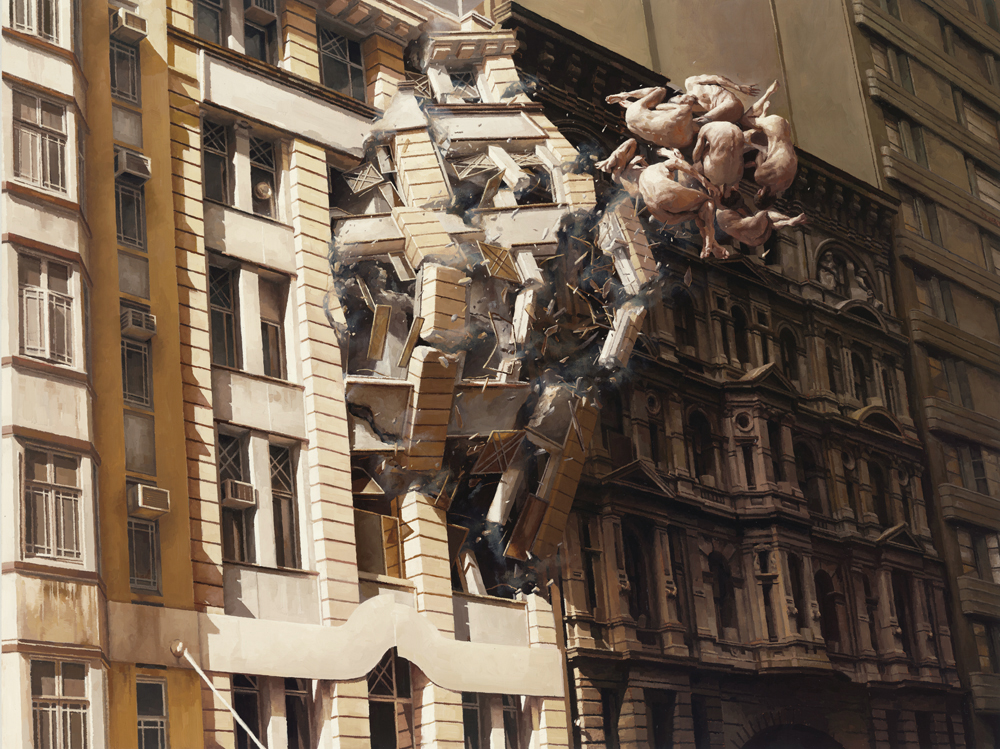 Jeremy Geddes
, a fan and Juxtapoz favorite.
Juxtapoz Presents: Walton Ford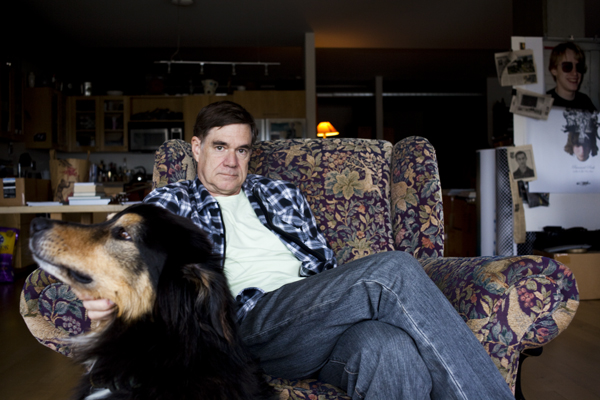 Gus Van Sant,
March 2011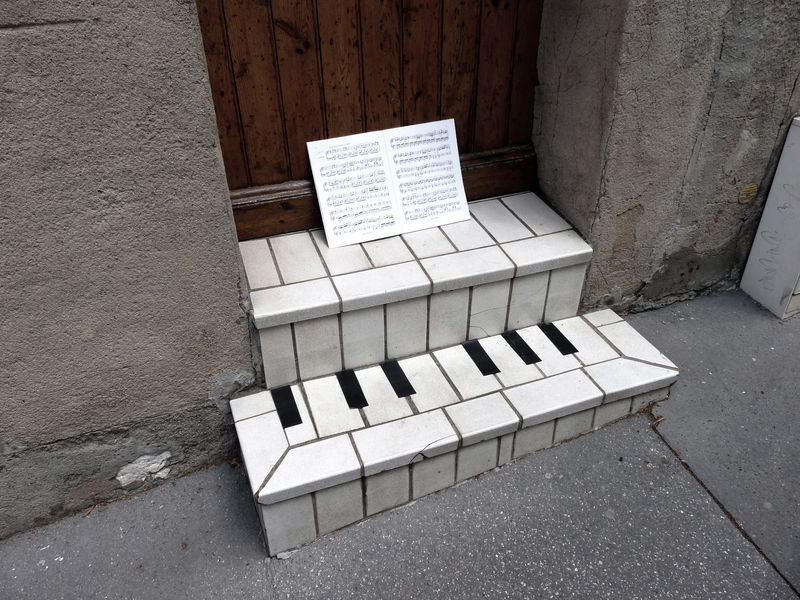 OaKoAk
, clever street art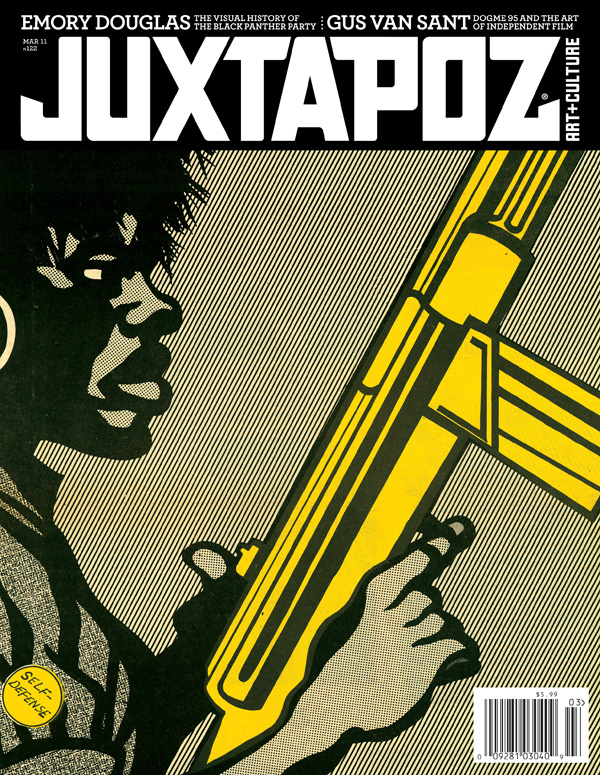 Emory Douglas, March 2011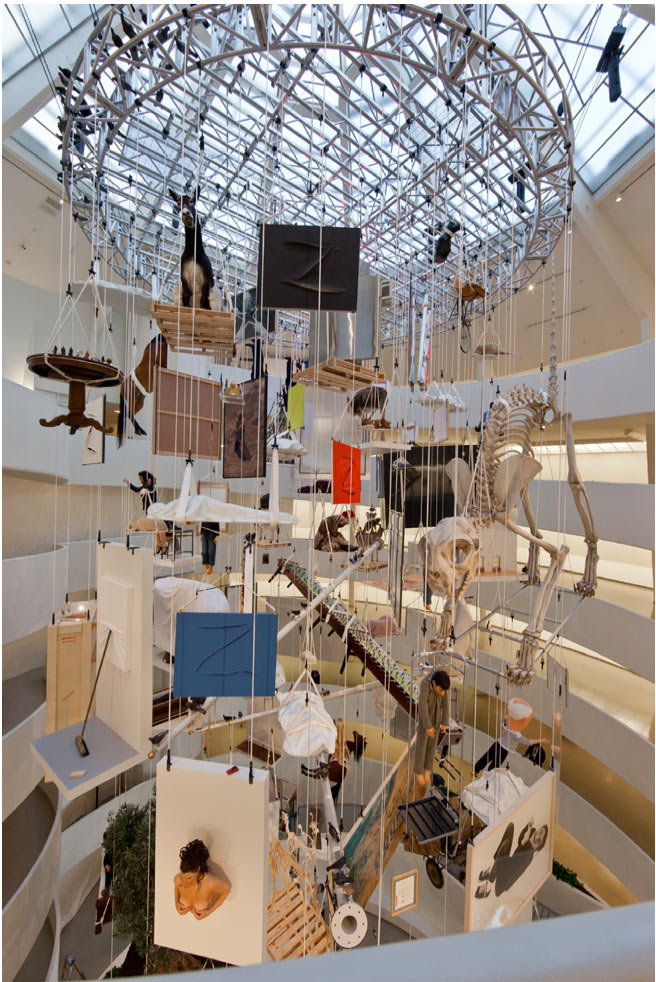 Maurizio

Cattelan
's installation at the Guggenheim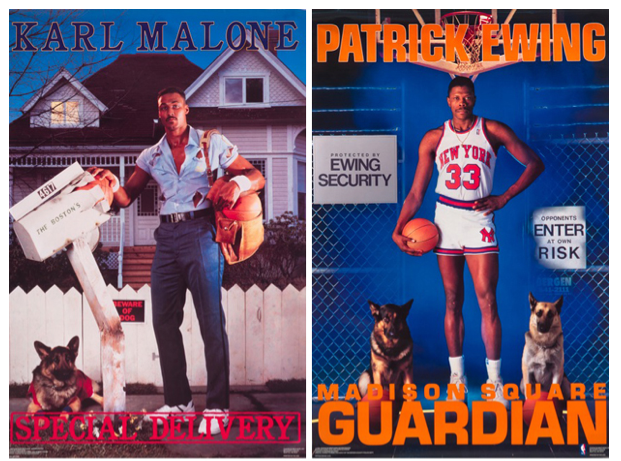 For the Kids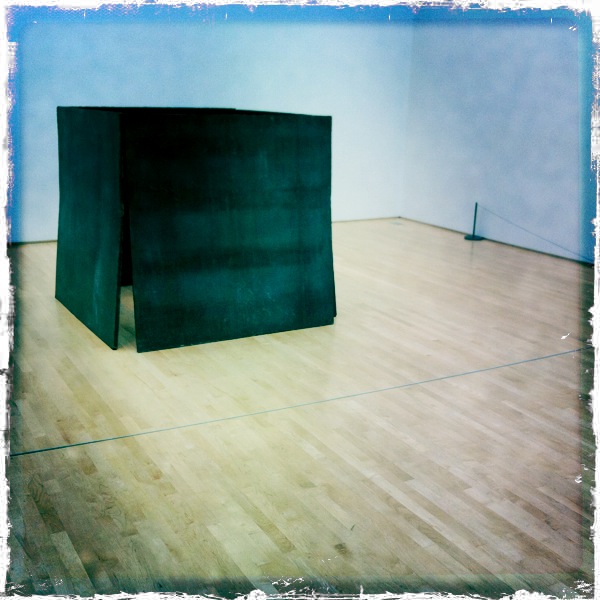 Richard Serra @ SFMoMA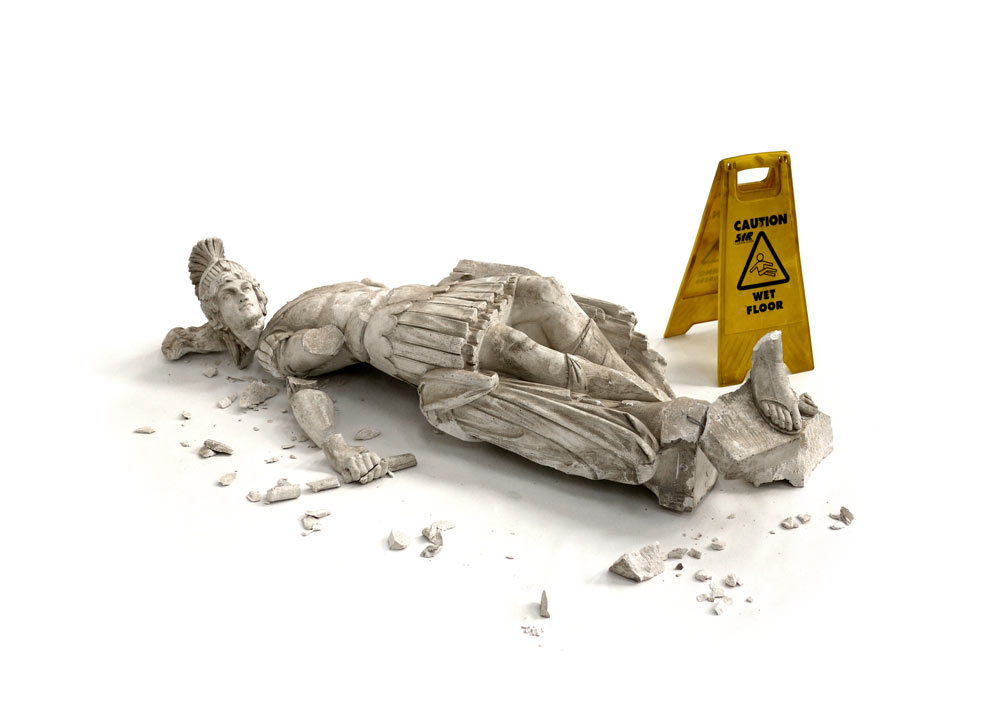 Banksy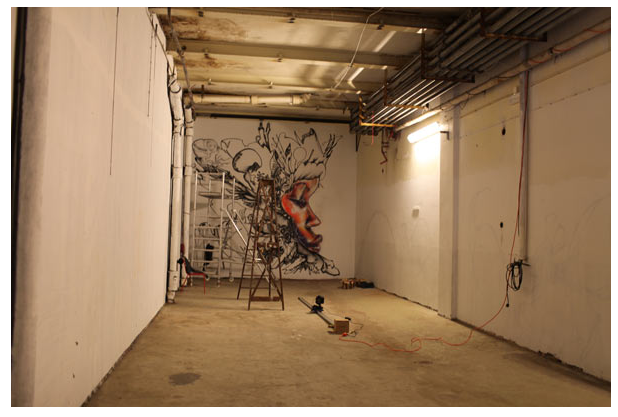 David Choe @ Nuart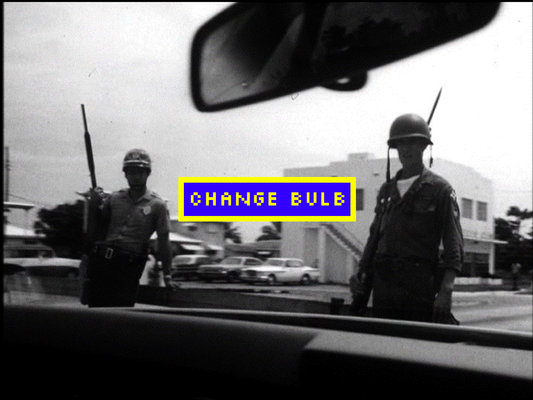 Cory Arcangel @ Team Gallery, NYC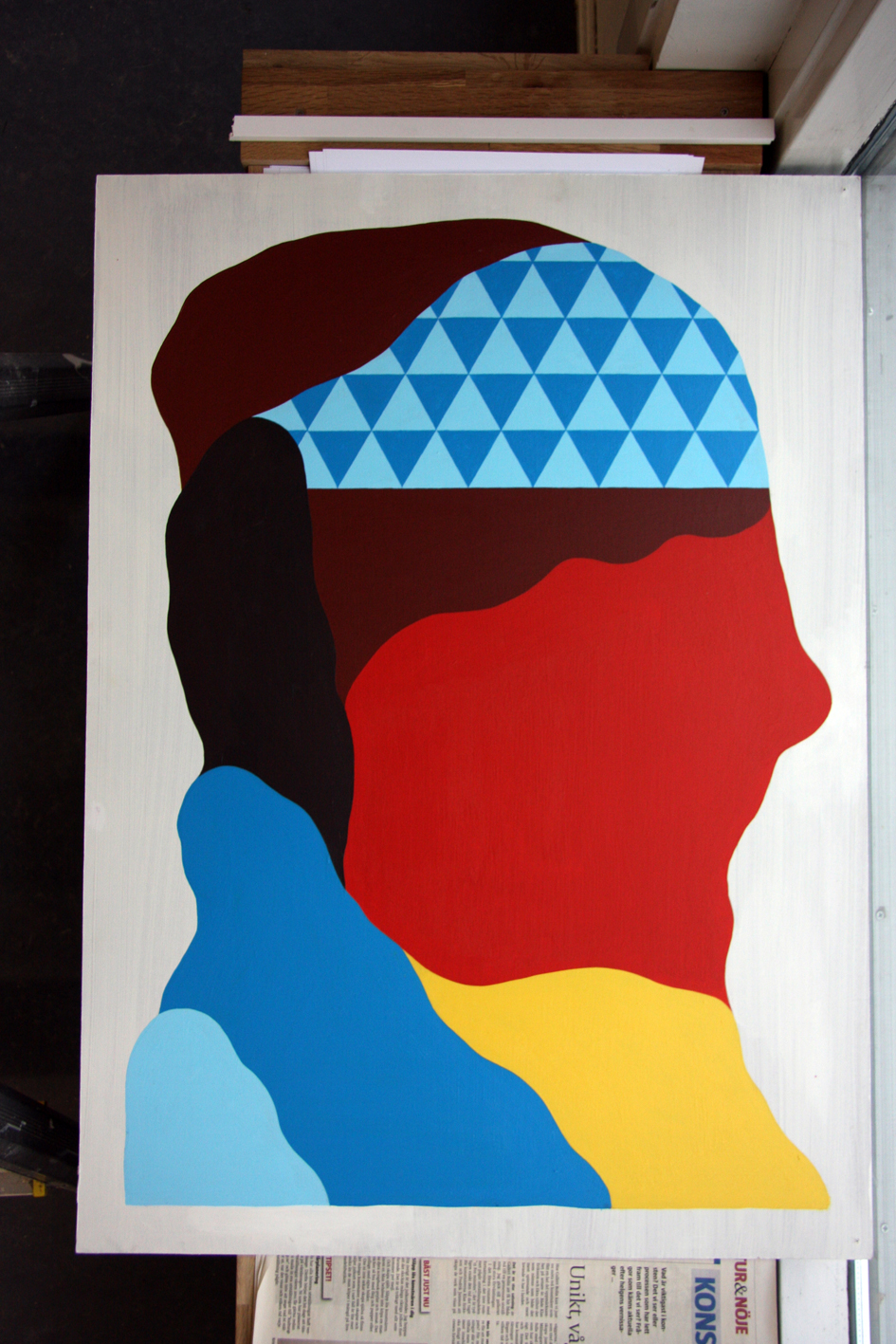 An interview with Sweden's Ekta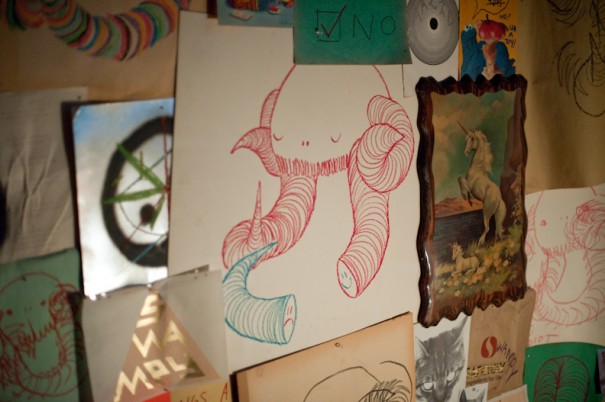 Swampy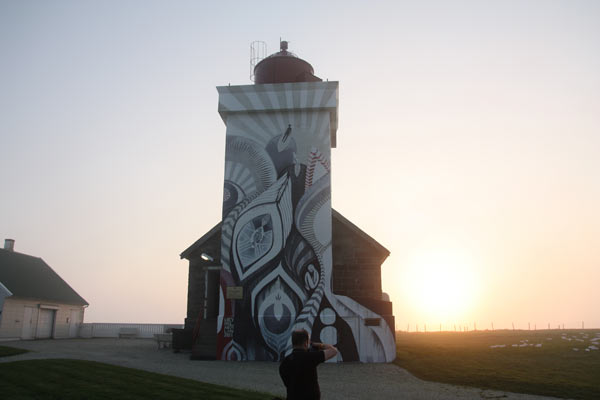 Lucy McLauchlan for Nuart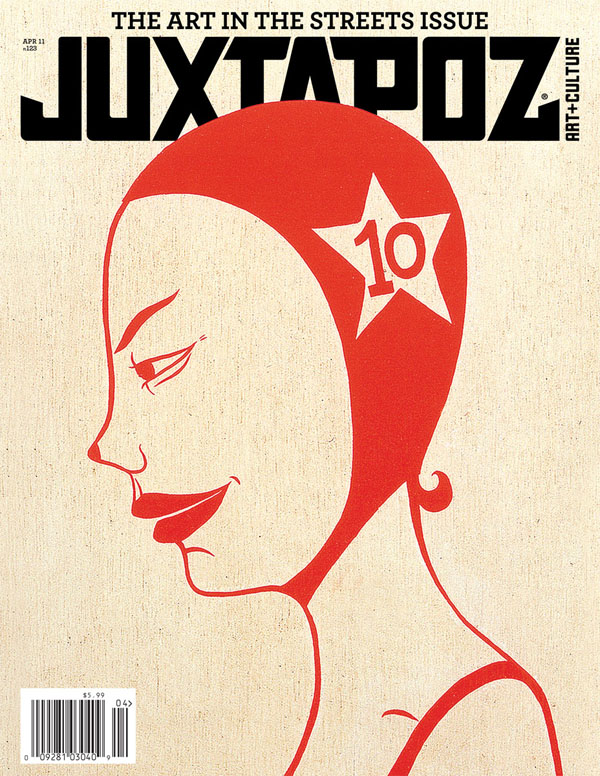 Art In the Streets issue, featuring Margaret Kilgallen, April 2011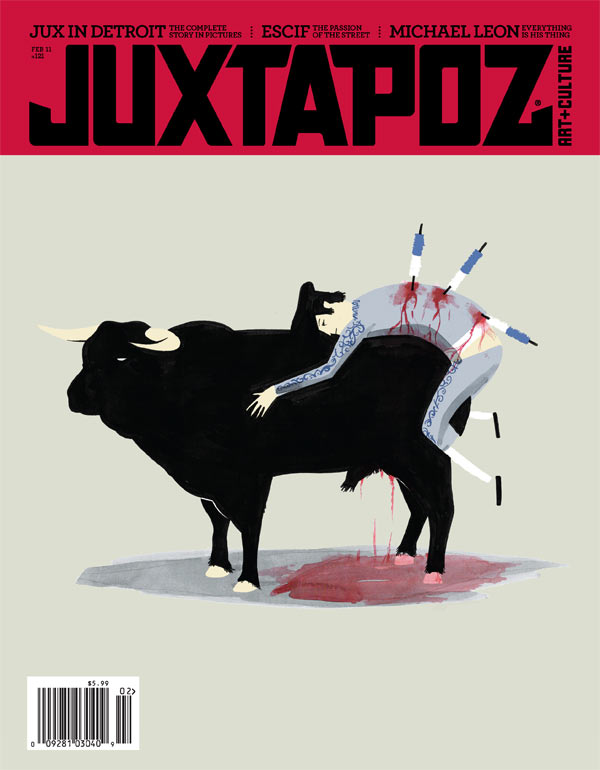 Escif, February 2011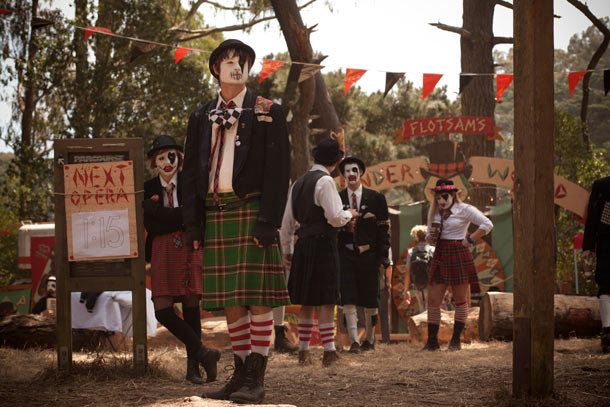 Juxtapoz x Mike Shine
, Outside Lands, 2011 (photo by Colin Day)
Juxtapoz Presents James Jean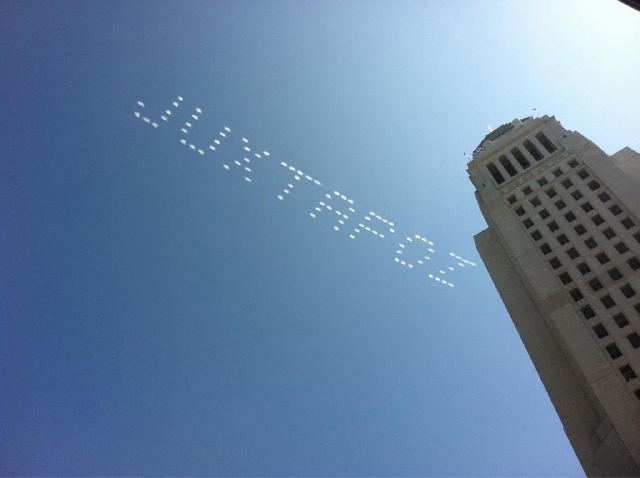 Saber Skywriting in LA
Juxtapoz Presents Saber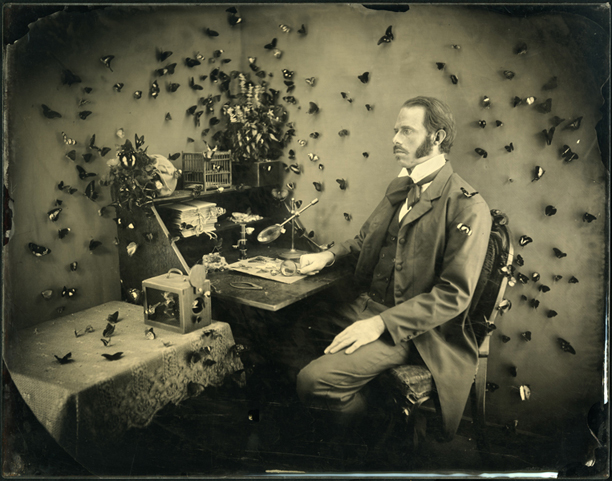 Noah Doely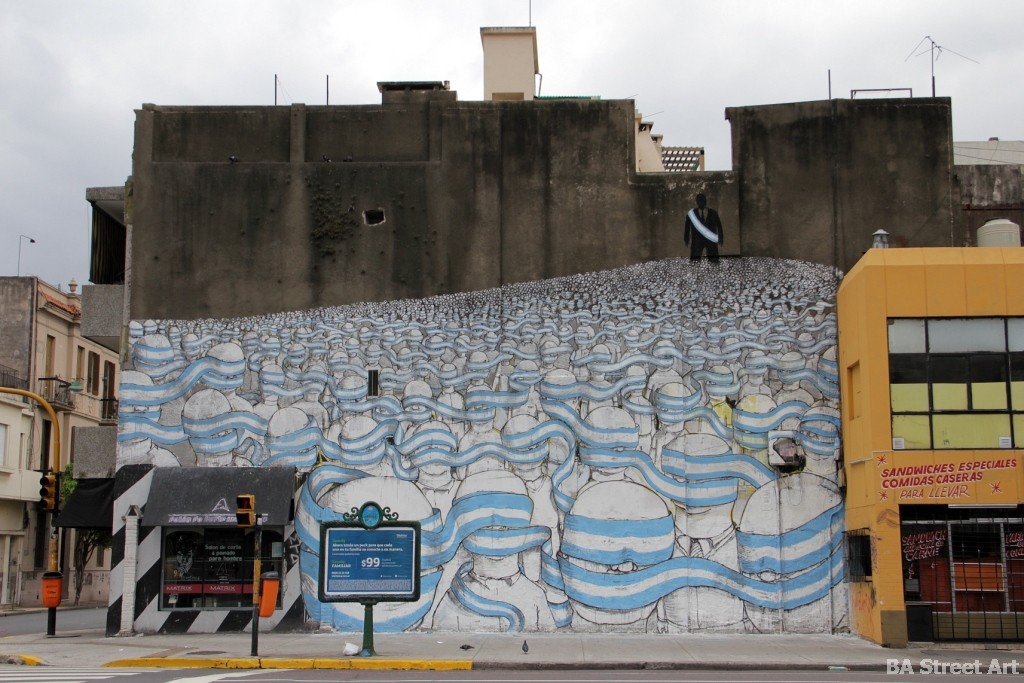 Blu in Buenos Aires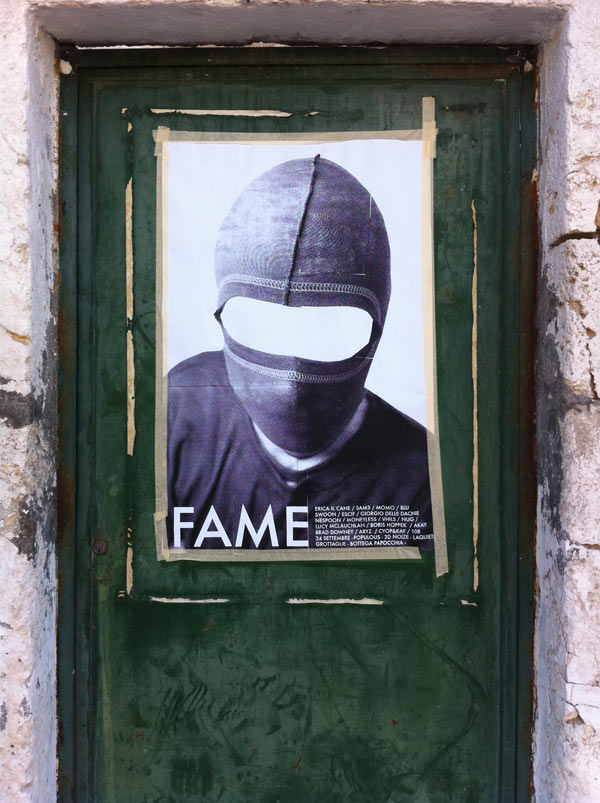 Fame Festival, 2011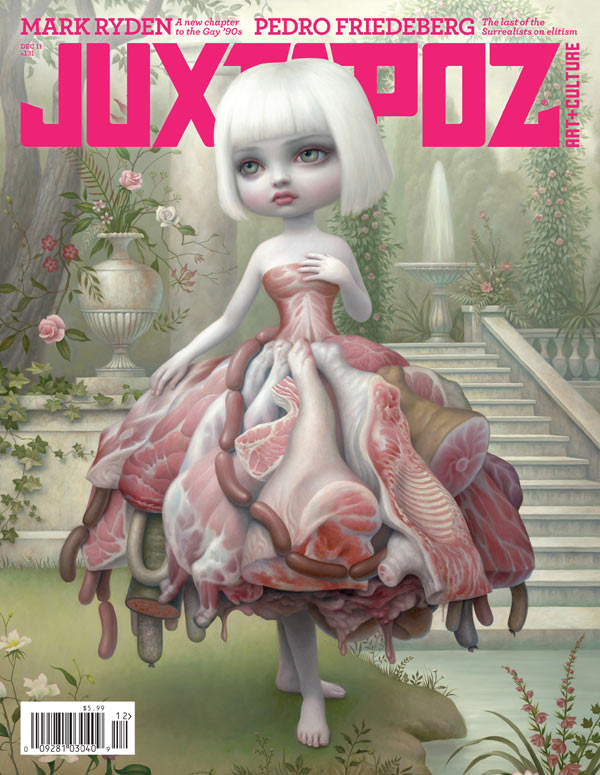 Mark Ryden, December 2011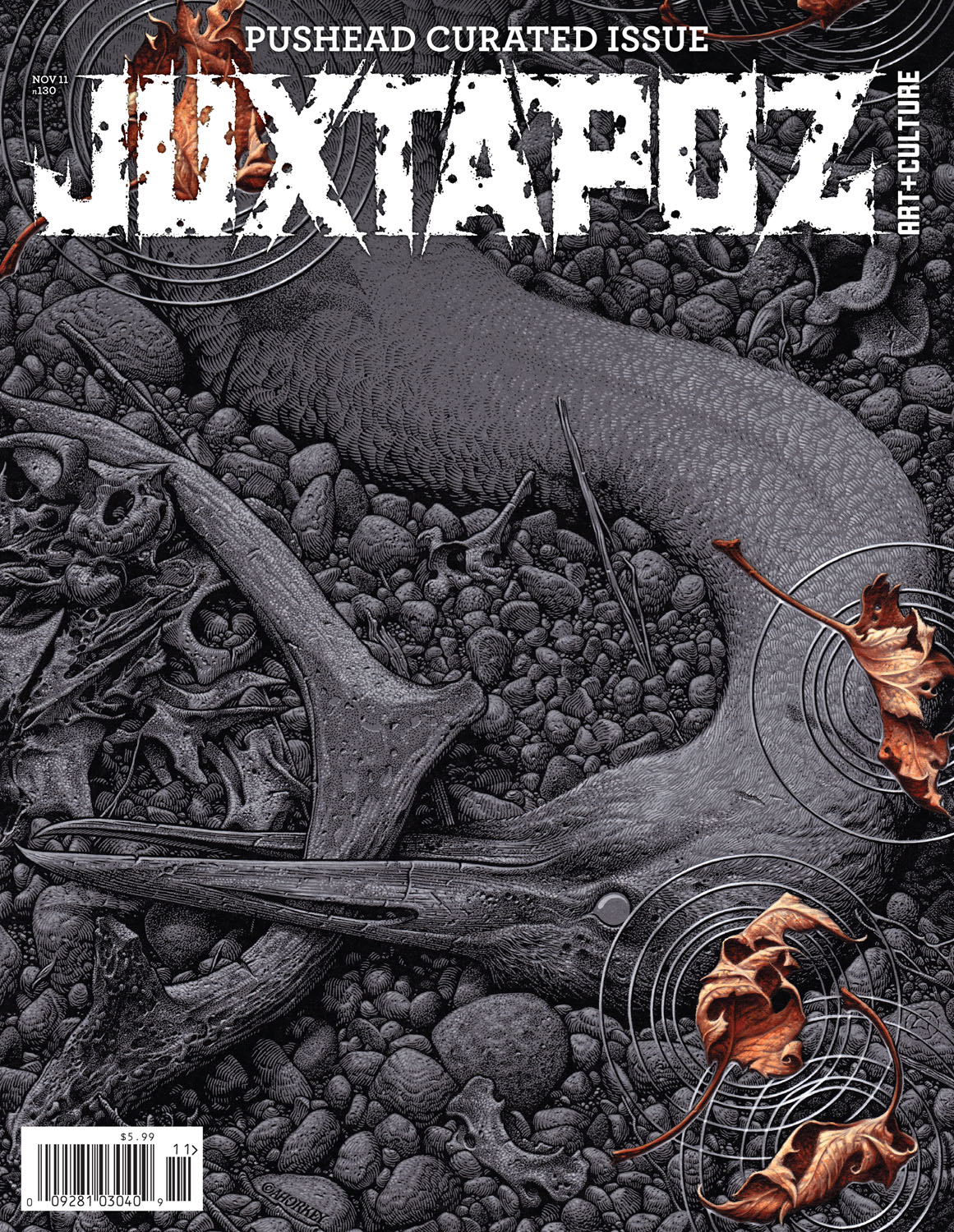 Pushead Curated Issue, November 2011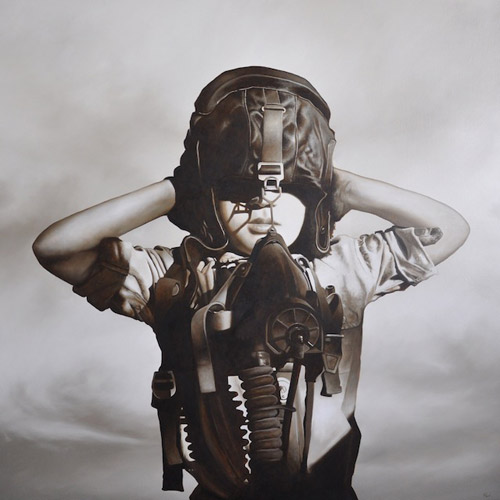 Michael Peck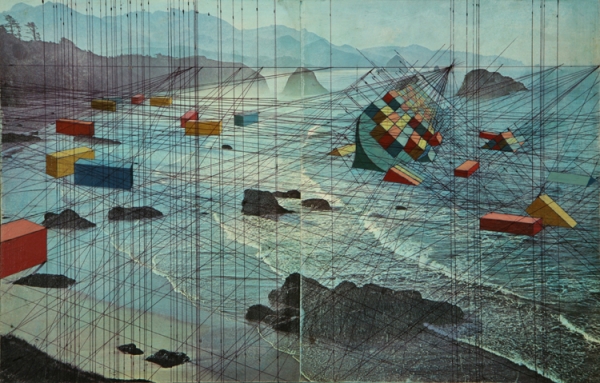 Mary Iverson
People, and the Fish They Look Like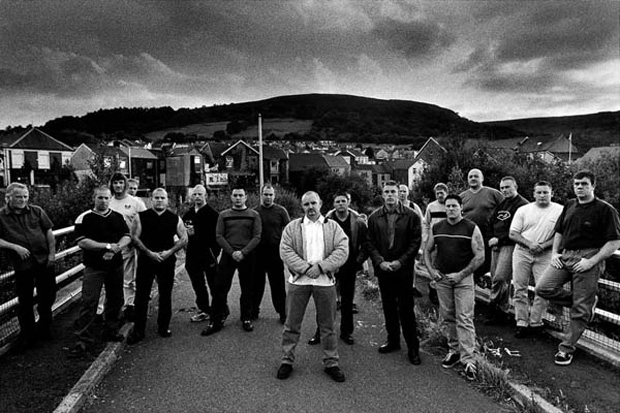 Organized Crime in the UK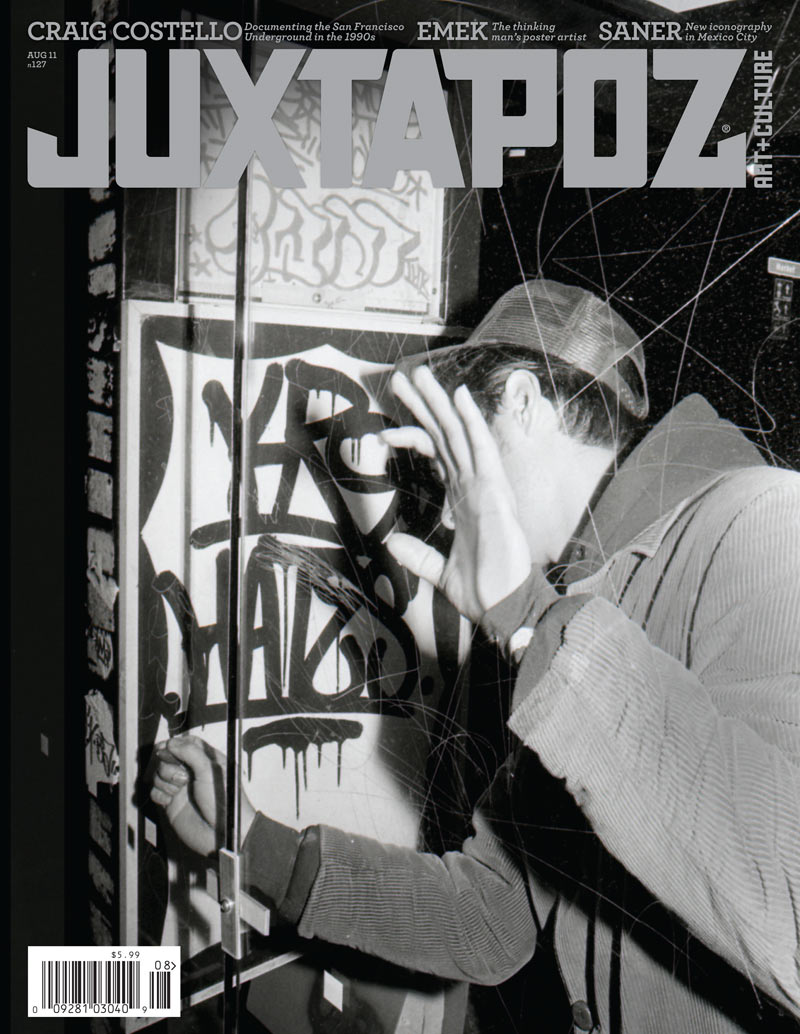 Craig Costello, August 2011