Back Talk with Titi Freak
Juxtapoz // Friday, 27 Feb 2009
1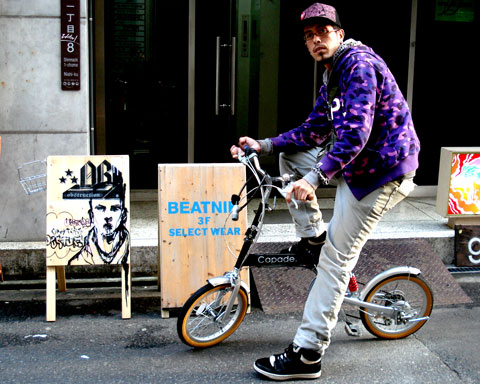 Brazilian street and fine artist Titi Freak is one of the nicest and most original artists emerging from his home country today.
Aside from being a major player in the creation of the Brazilian street art scene for the past decade, Titi Freak is also an excellent studio artist (he will be participating in tomorrow's group show, SÃO PAULO, curated by Brazil's Choque Cultural Gallery in association with Jonathan LeVine Gallery at Scion's Installation L.A. Gallery) and is even a champion yo-yo player.
Think that's interesting? Learn more about a creator who refuses to grow up by reading Back Talk with Titi Freak below.
What's the first thing you did when you woke up this morning?
I tried to make love with my wife, but my son of 4 months prevented that.
Something about yourself the average person wouldn't guess?
I've never used drugs in my life.
If you had one day left on Earth, what's left to be discovered?
Ronald McDonald.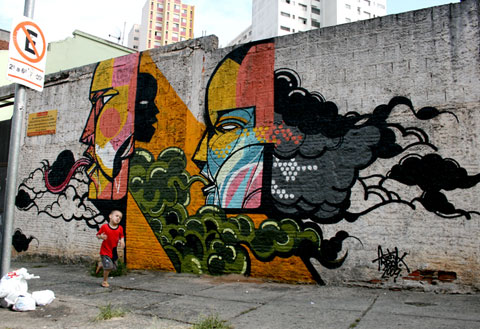 What is your first art-making memory as a kid?
Painting and drawing in all walls of my house.
Do you need long periods of time alone, or are you energized by interaction?
A little interaction so that later I can be alone.
Is being in the dark with the lights out frightening or comforting?
If I'm drunk, I just sleep.
What's the most non-art involved activity you continually find yourself enjoying?
Sleeping.
Have you been to jail? If so, why? If not, why not?
No. I escaped!
What kind of car do you drive?
Playstation.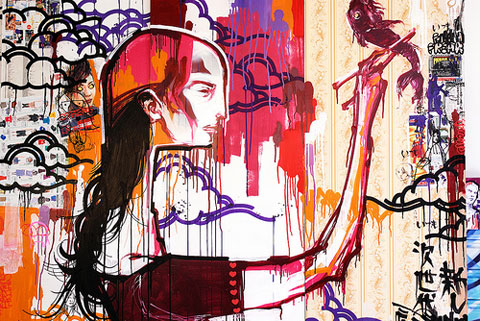 What's your biggest non-green inspired indulgence?
Laugh at bad TV programs.
What is the single most important thing you did to breakthrough as a career artist?
Just feel good with what I do!
Best hustle you ever pulled?
Hmm....no!
Are you ever bored?
No.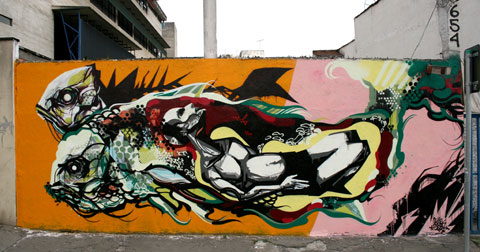 2023 will look like . . . ?
hmmm...
If you could have a drink with one artist, living or dead, who would it be?
The most freakish of them! Maybe Gilbert Shelton...
Last passport stamp:
London, UK.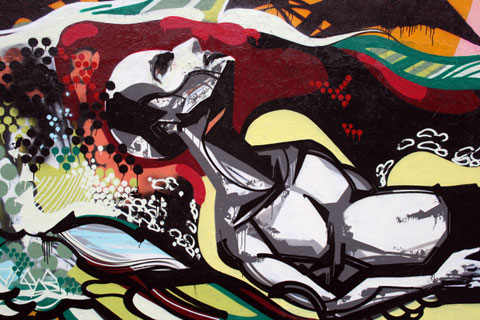 Can't stand:
Smoke.
Can't live without:
Painting.
Words to live by:
The best thing is to wake up in the following morning.
More on Titi Freak at www.tfreak.com

Details on the upcoming show, SÃO PAULO at www.scion.com/space