Back Talk with Stephan Doitschinoff aka Calma
Juxtapoz // Friday, 27 Feb 2009
1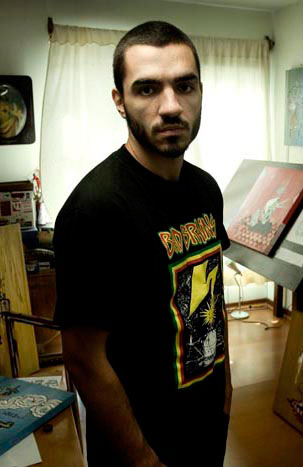 Stephan Doitschinoff, aka Calma, may call São Paulo, Brazil home but his increasing popularity has him traveling all over the globe.


Thankfully, we were able to snag Stephan and get him to answer some questions for us, in anticipation of his upcoming participation in SÃO PAULO, curated by Brazil's Choque Cultural Gallery in association with Jonathan LeVine Gallery, opening this Saturday, February 28th at Scion's Installation L.A. Gallery.


Stephan has a mesmerizing and distinctive style, which simultaneously embraces and rebukes Brazilian cultural traditions. Fusing Brazilian folk art, religious and gothic imagery, and dash of Sao Paolo's graffiti influence, Stephan's artwork is as unique as it is beautiful.


Stephan isn't all business, however. Learn more about this artist and how he got out of a $10,000 hospital bill (!) in his answers to our 20 Questions below:
What's the first thing you did when you woke up this morning?
Kissed my girl.
Something about yourself the average person wouldn't guess?
I don't like cigarettes or cigarette smoke. I don't like weed either.
If you had one day left on Earth, what's left to be discovered?
No idea.
What is your first art-making memory as a kid?
Drawing a turtle breastfeeding a bird, I guess. I was 3 or 4. My mother still has this drawing.
Do you need long periods of time alone, or are you energized by interaction?
I do need a lot of time alone to work, Actually in the past 2 years I've been living in a very secluded village in the countryside.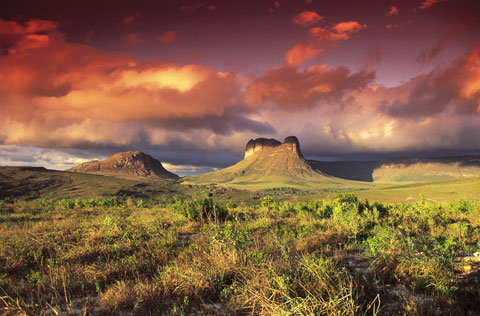 Is being in the dark with the lights out frightening or comforting?
Depends where you are… I like hanging out in the woods at night.
What's the most non-art involved activity you continually find yourself enjoying?

Kung Fu Hung Gar.
Have you been to jail? If so, why? If not, why not?

Nope. I've been beaten up by cops a few times though. Cops usually don't take kids to jail for minor stuff like carrying drugs or tagging, since jails are so crowded in Brazil. Most of the times they just beat you up, torture you psychologically and let you go.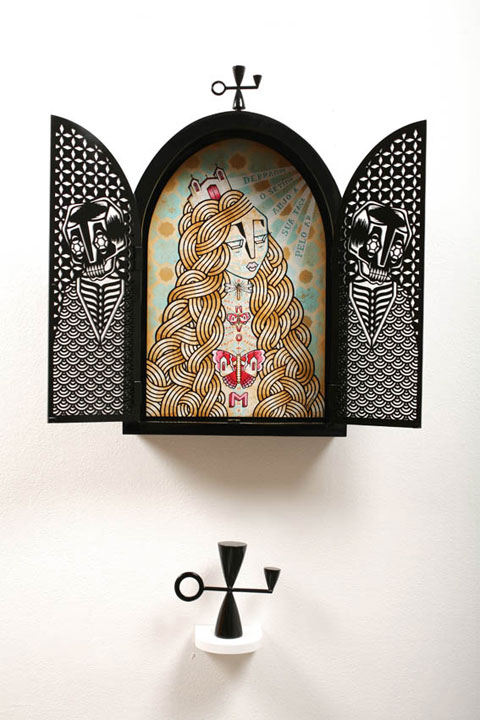 What kind of car do you drive?
I don't have a car.
What's your biggest non-green inspired indulgence?
Eating meat, wearing leather, and making fires.
What is the single most important thing you did to breakthrough as a career artist?
Leaving Sao Paulo.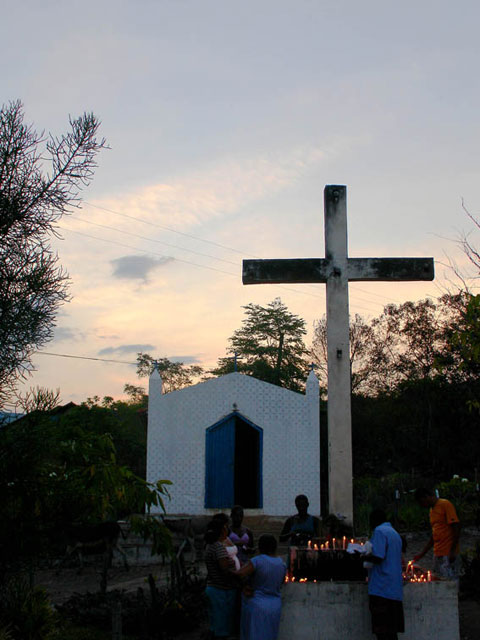 Best hustle you ever pulled?
Escaping a foreign country without paying a $10,000 dollar hospital bill!
A few years ago I broke my leg in two parts skateboarding in a half pipe in France. Helped by a couple of friends, we rushed to the hospital for surgery. I had no insurance (or money to pay) so after 5 days there in the hospital when I had to leave I asked my people in Brazil to fax them my Brazilian Social Security paperwork (obviously it doesn't cover anything in Europe!) Fortunately they didn't have any Portuguese translators there and when they found out the trick I was gone.
Are you ever bored?
Yes. Airports. Banks. Meetings.
What excites you?
Traveling to places I have never been. Traveling on boats. Diving.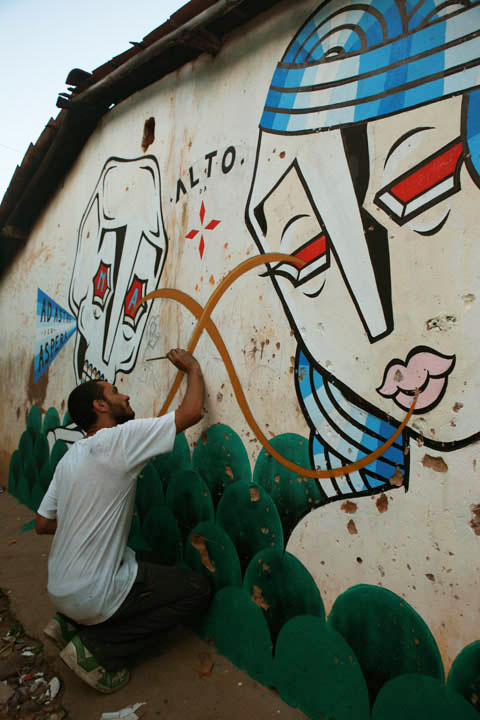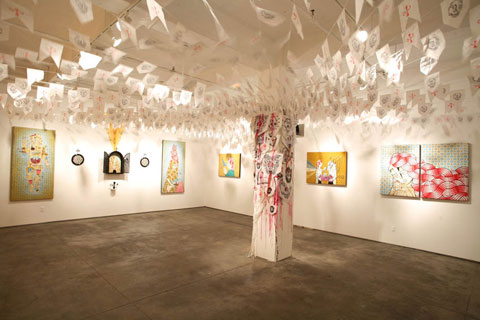 2023 will look like . . . ?
Hell.
If you could have a drink with one artist, living or dead, who would it be?
Dead: Jan van Eyck.
Last passport stamp:
New York City last November, for my first solo show there, at Jonathan Levine Gallery.
Can't stand:
Banks.
Can't live without:
Painting. Drawing. Making stuff.
Words to live by:
Even the Sun will die.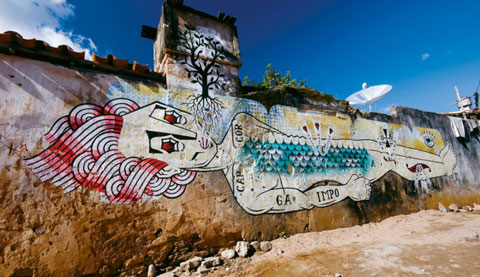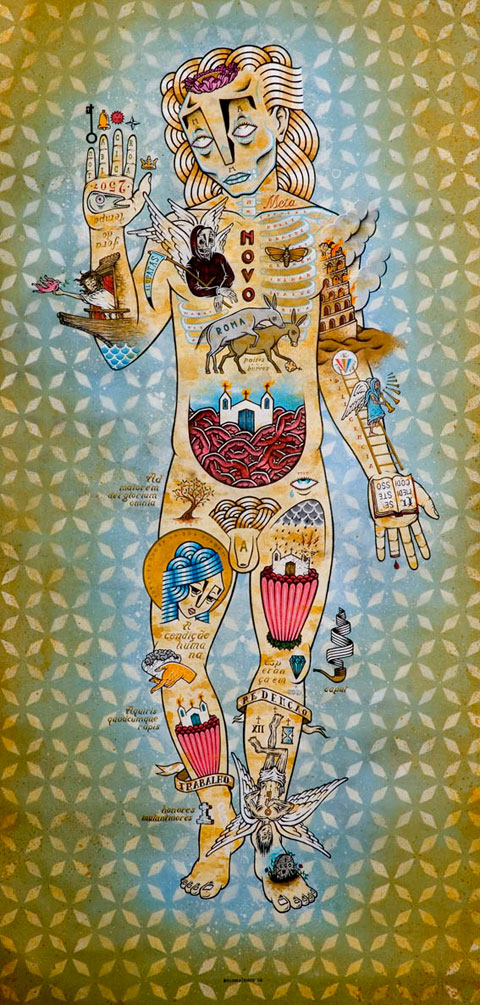 More on Calma at www.stephandoit.com.br

Details on the upcoming show, SÃO PAULO at www.scion.com/space