20 Questions with Ron English
Juxtapoz // Friday, 17 Apr 2009
1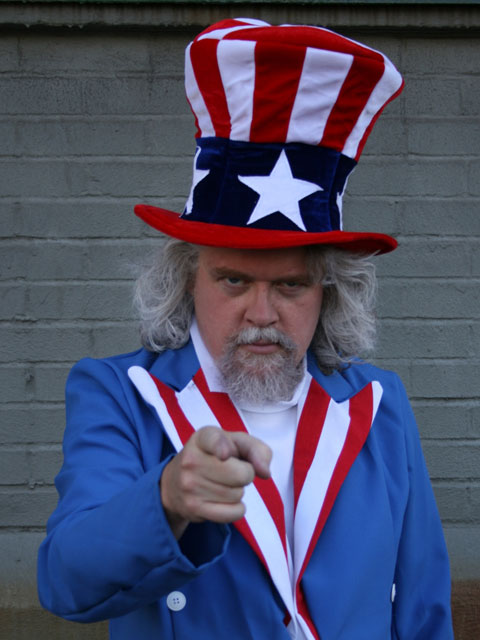 Ron English is a living legend. From his eye catching pop-infused paintings to collaborative mural projects; illegal billboard stunts to the tour of his iconographic Abraham Obama image, Ron English has mastered the art of popaganda, and that's just the way he likes it. Hear from this truly inspiring creator in our 20 Questions with Ron English below…
Something about yourself the average person wouldn't guess?
I am the living person with the most songs recorded about them.
If you had one day left on Earth, what's left to be discovered?
I would whitewash my paintings so another artist could use the canvases.
What is your first art-making memory as a kid?
I think I painted bison on cave walls if I remember correctly. It was a long time ago.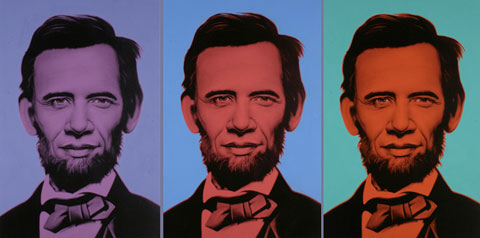 Do you need long periods of time alone, or are you energized by interaction?

I like to be alone but I'm also pretty good at ignoring people.
Is being in the dark with the lights out frightening or comforting?
For how long?
What's the most non-art involved activity you continually find yourself enjoying?
Evading arrest.
Have you been to jail? If so, why? If not, why not?

Not this week. Lucky I guess.
What kind of car do you drive?
Minivan.
What's your biggest non-green inspired indulgence?
Painting the town red.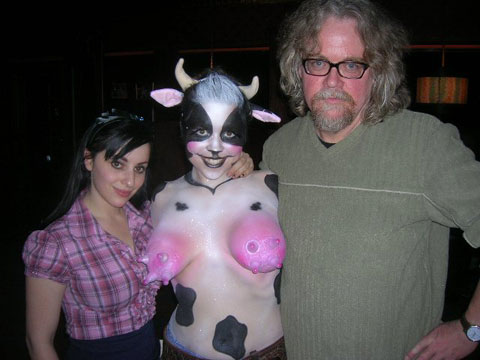 What is the single most important thing you did to breakthrough as a career artist?
Quit my job.
Best hustle you ever pulled?
Convincing the world I was an artist.
Are you ever bored?
Not really.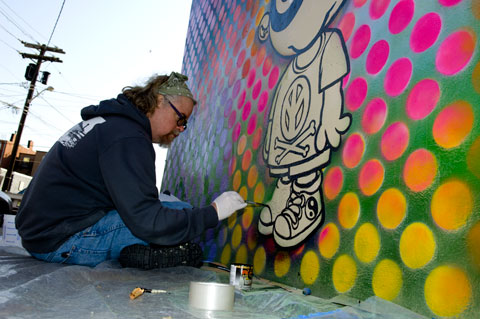 What excites you?
Caffeine.
2023 will look like . . . ?
2023 will look like the future.
If you could have a drink with one artist, living or dead, who would it be?
Jackson Pollack because it probably wouldn't be just one drink.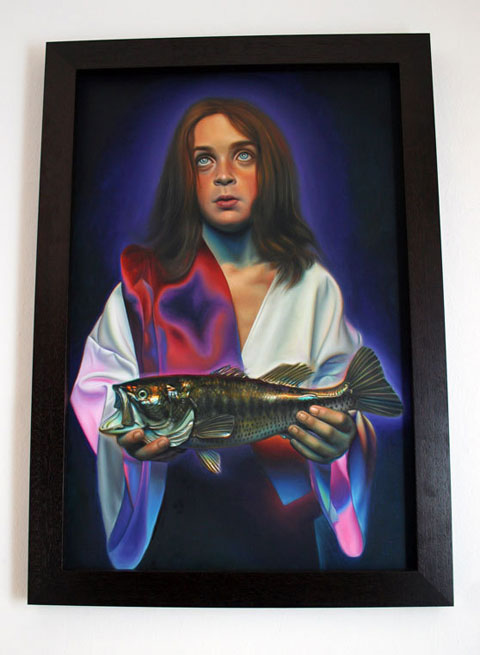 Last passport stamp:
Philippines.
Can't stand:
Dim witted know-it-alls.
Can't live without:
Art.
Words to live by:
Question everything.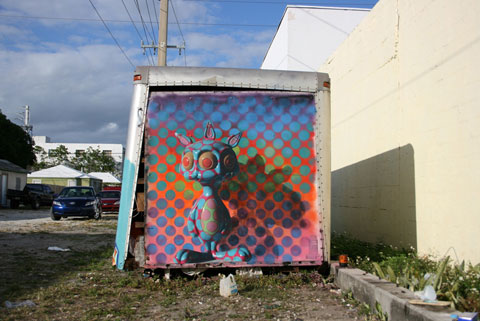 More on Ron English at www.popaganda.com