20 Questions with MZK
Juxtapoz // Thursday, 05 Mar 2009
1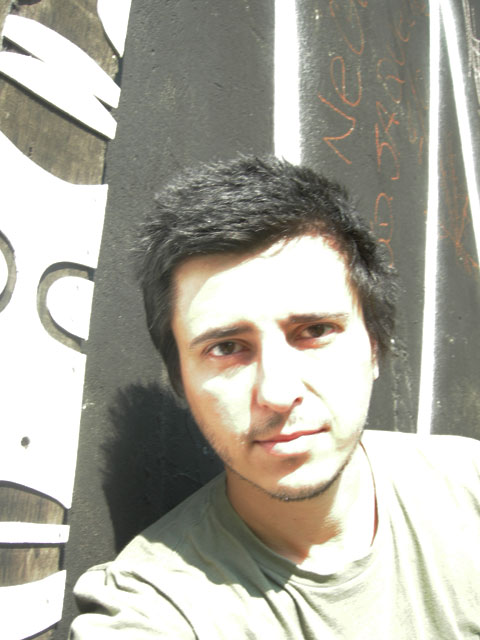 MZK is one of the many participating artists in the group show, SÃO PAULO, curated by Brazil's Choque Cultural Gallery in association with Jonathan LeVine Gallery at Scion's Installation L.A. Gallery, which is now on display through March 28, 2009.

His wide range of influences is reflected in his artistic variety. He is a DJ and comic strip author, and visual artist. From paintings to hand-made objects, fanzines and more, MZK is a multifaceted urban legend, referencing everything from tiki comic strips to African masks.

Get to know MZK in his answers to our 20 Questions here...
What's the first thing you did when you woke up this morning?

I saw Spongebob Squarepants.


Something about yourself the average person wouldn't guess?

I am serious.
If you had one day left on Earth, what's left to be discovered?

Eastern Island.
What is your first art-making memory as a kid?
A cardboard sound-system.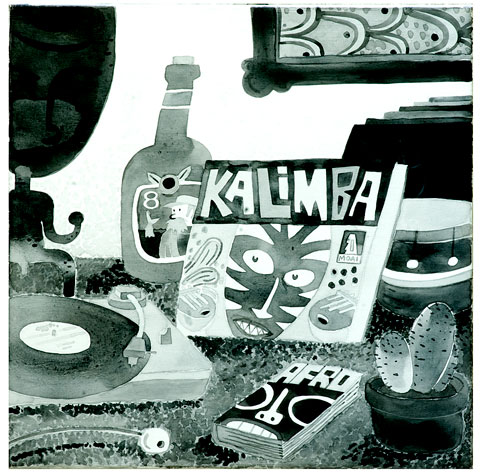 Do you need long periods of time alone, or are you energized by interaction?

Both.
Is being in the dark with the lights out frightening or comforting?
Is it safe?
What's the most non-art involved activity you continually find yourself enjoying?
Walking with my dog.
Have you been to jail? If so, why? If not, why not?

No. I don't know.
What kind of car do you drive?

A lent car.
What's your biggest non-green inspired indulgence?

Concrete.
What is the single most important thing you did to breakthrough as a career artist?

Making fanzines.
Best hustle you ever pulled?

Opening DJing for Afrika Bambaataa.
Are you ever bored?

25%
What excites you?

Old school music.

2023 will look like . . . ?

Pre-butu period.
If you could have a drink with one artist, living or dead, who would it be?

Chico Science.
Last passport stamp:

England
Can't stand:

Pigeons.
Can't live without:

Water, vinyl records.



Words to live by:

All words.
Make sure to catch MZK's work in SÃO PAULO, now on view thru March 28, 2009. More info at www.scion.com/space