Balk Talk with Monica Canilao
Juxtapoz // Friday, 13 Mar 2009
1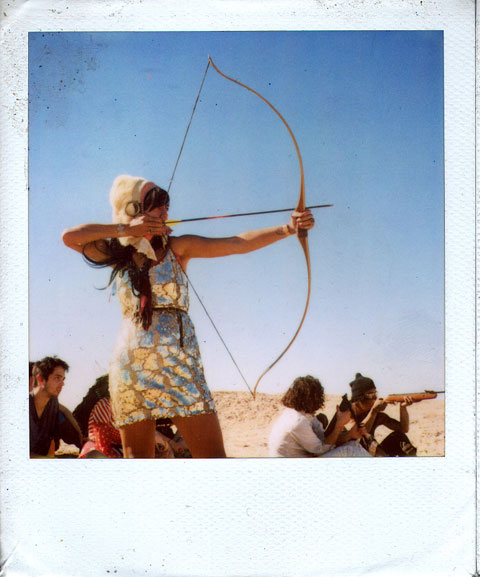 She's been described by Swoon as a "rising star," even as "a natural." San Francisco Bay Area based Monica Canilao (Juxtapoz #93) creates layered, deep, and intellectually challenging pieces. One of the hardest working artists around, Monica spends her days experimenting with new mediums, planning work dates ("because it brings me a lot of joy to be working around others and skill sharing whenever possible"), and taking the craft of handmade artistry to new levels.
Learn more about this insatiable artist and why she claims "eating sandwiches and inventing rap" was the best things she's done to breakthrough as an artist.
Read our 20 Questions with Monica Canilao below…
What's the first thing you did when you woke up this morning?
Watched it snow for the second time in my life.
Something about yourself the average person wouldn't guess?
I can't eat anything that is spicy...at all.
If you had one day left on Earth, what's left to be discovered?
Having a child.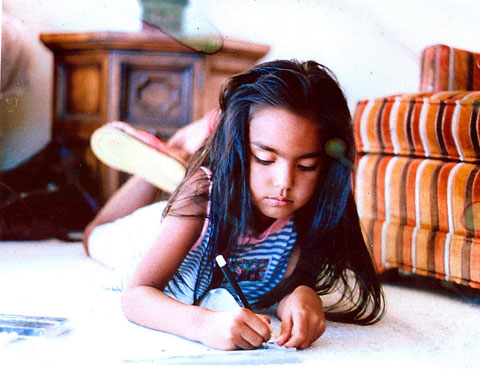 What is your first art-making memory as a kid?
Scribbling a line which ran along every wall of my house. Cutting off my bangs the day before picture day and hiding them under my bed.
Do you need long periods of time alone, or are you energized by interaction?
People keep me driven and I am hardly ever alone. I draw a lot of joy out of constantly crafting and making with my friends. I get hyper pretty easily, being surrounded by sweet folks.
Is being in the dark with the lights out frightening or comforting?
You can get away with more in the dark and glowing things exist in it. Comforting.
What's the most non-art involved activity you continually find yourself enjoying?
Eating and dumpstering.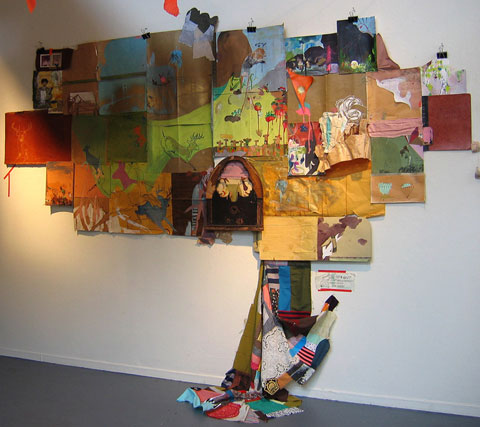 Have you been to jail? If so, why? If not, why not?
Yes, in Brooklyn on the 4th of July for throwing bottles off a rooftop at cops. It was actually really awesome somehow.
Long story short, I got arrested with friends, made some more friends, freaked out some cops with stories of swimming in the east river and train riding, got a free ferry ride, and all of my other warrants in New York got cleared. Other details will be omitted so as not to tarnish my good name.
What kind of car do you drive?
Borrowed ones sometimes and bicycle-shaped ones most times.
What's your biggest non-green inspired indulgence?
Being alive? I don't know.
What is the single most important thing you did to breakthrough as a career artist?
Eating sandwiches and inventing rap.
Best hustle you ever pulled?
I don't hustle. I am a perfect angel. hum.
Are you ever bored?
Nope.
What excites you?
Finding new abandoned buildings to break into. Lightning bugs. Eating. Animals. Archery. Everything.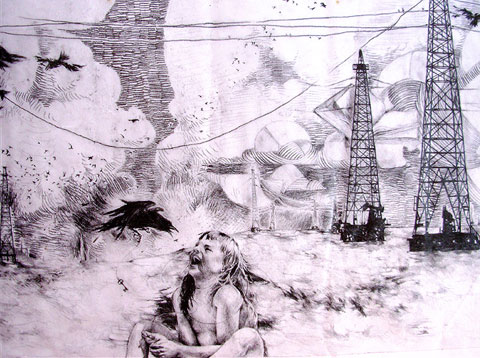 2023 will look like . . . ?
Animals that talk back.
If you could have a drink with one artist, living or dead, who would it be?
Hunter S. Thompson maybe. Just cause I'd want to shoot at stuff with him.
Last passport stamp:
London.
Can't stand:
Anything going to waste...Time. Food. Talent.
Can't live without:
My homies.
Words to live by:
Share what ya got.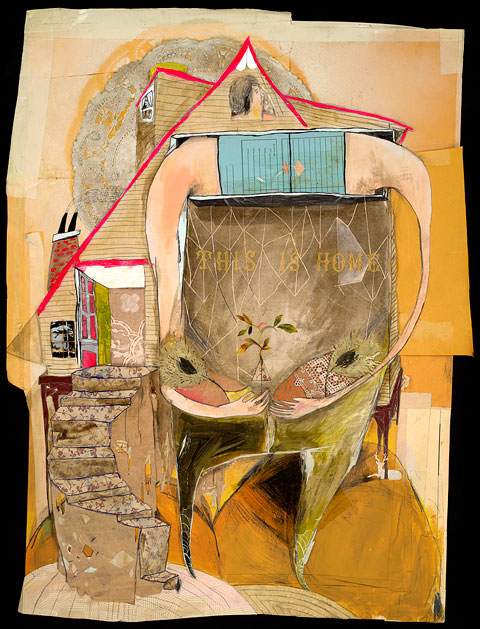 More on Monica Canilao at monicacanilao.com