20 Questions with Chloe Early
Juxtapoz // Friday, 03 Apr 2009
1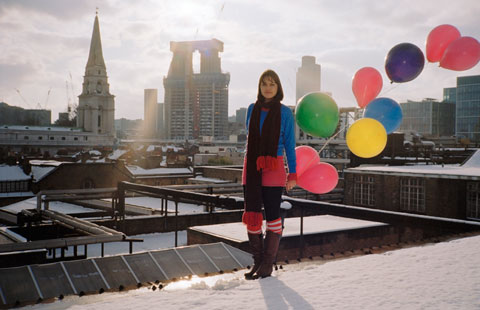 Chloe Early (Juxtapoz #99) is a damn good artist. Perhaps that may explain why we featured this London-residing, Irish born artist in our current April 2009 issue.
Fascinated by the balancing act of life, Early explores the power of the figurative and the abstract in her paintings. Paramount to her work is the analogy between a mystifying and ethereal landscape populated by characters who could easily be summoned from F Scott Fitzgerald, to our current reality invaded by hazardous construction zones and abrasive industrial development.
It's clear this artist has mastered the art of balance. Get to know the ringmaster in our 20 Questions with Chloe Early below…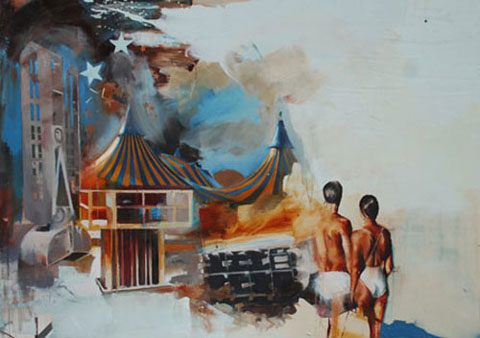 What's the first thing you did when you woke up this morning?
Thought about my dreams.
Something about yourself the average person wouldn't guess?
I bake a good chocolate cake.
If you had one day left on Earth, what's left to be discovered?
Becoming a mother, seeing the arctic.
What is your first art-making memory as a kid?
Collecting shells and building sandcastles at Rockybay beach.
Do you need long periods of time alone, or are you energized by interaction?
The nature of what I do means I spend long periods of time alone which I like and need. I do find if I've been working a lot that I crave good times and company, when I start talking to myself I know its time to go out...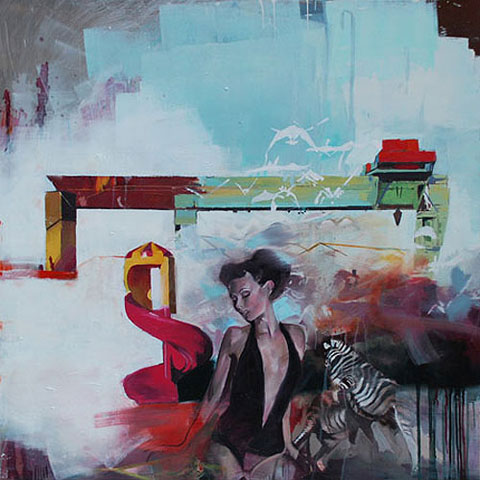 Is being in the dark with the lights out frightening or comforting?
There is no such thing as lights out in the city so I'm never afraid; in the country it can be both beautiful and scary.
What's the most non-art involved activity you continually find yourself enjoying?
Cooking.
Have you been to jail? If so, why? If not, why not?
Nope. I'm a good girl.
What kind of car do you drive?
I can't drive.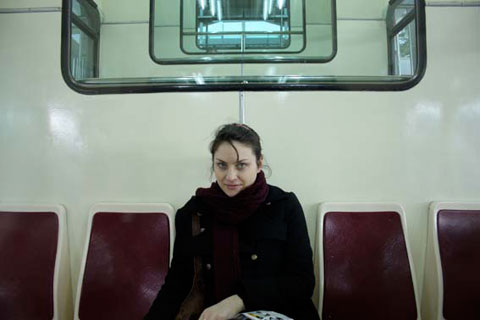 What's your biggest non-green inspired indulgence?
Flying home to Ireland regularly.
What is the single most important thing you did to breakthrough as a career artist?
I don't know - I don't feel as if I've broken through but I suppose moving to London might have helped.
Best hustle you ever pulled?
What's a hustle?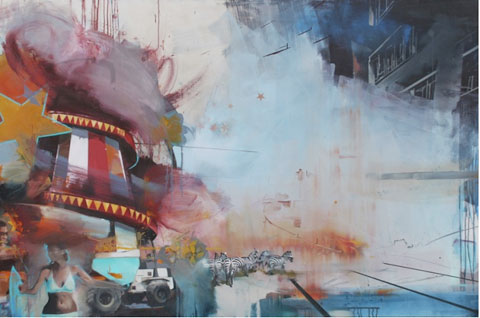 Are you ever bored?
No.
What excites you?
Sunny mornings, adventures, getting an idea.
2023 will look like . . . ?
The opposite of what I expect.
If you could have a drink with one artist, living or dead, who would it be?
Anne Madden.
Last passport stamp:
The US.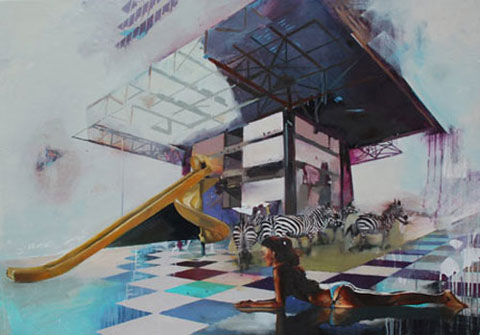 Can't stand:
Social climbers.
Can't live without:
Love.
Words to live by:
Go with your gut.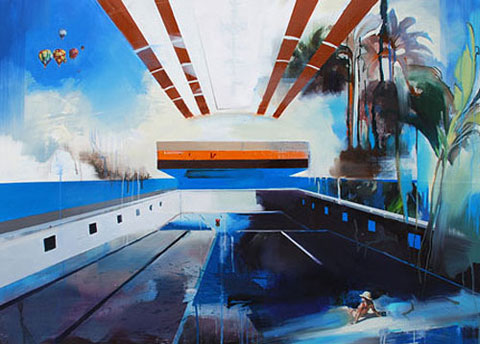 More on Chloe Early at www.chloeearly.com and in our April 2009 issue of Juxtapoz.
First portrait photo of Chloe by Neil Gavin.