20 Questions with AMANDALYNN
Juxtapoz // Friday, 27 Feb 2009
1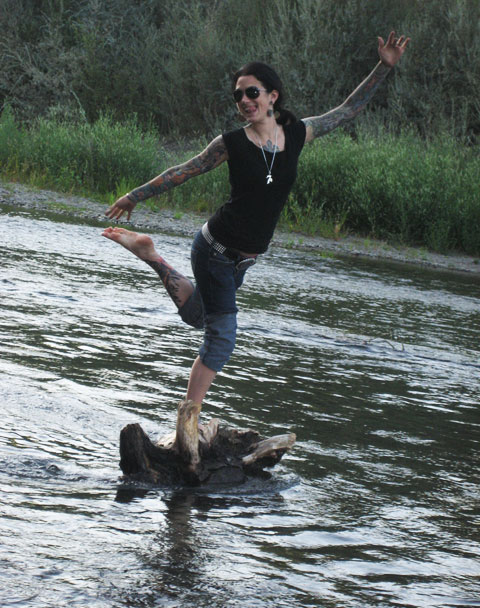 Amandalynn is one of the most well rounded artists you will ever encounter.
Born to create, Amandalynn's artistic career spans cities, interests, and genres, infusing raw talent and drive into every endeavor she takes on.
As the only female artist that can lay claim to The Seventh Letter (Juxtapoz #78), Amandalynn has engaged in her fair share of legal and illegal and street art, but her interests take her far beyond city walls and into everything from studio painting, stained glass, sculpture restoration, set composition, apparel design, and custom motorcycle and car artistry. See, we told you she's well rounded.
Learn a bit more about this visionary artist and peep Amandalynn's answers to our 20 Questions below: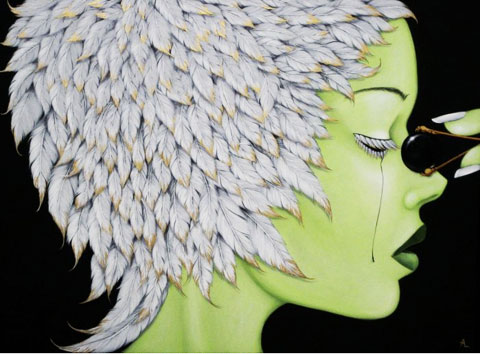 What's the first thing you did when you woke up this morning?

Turn back over and fall asleep for another 10 minutes till my fat cat started licking my face.

Something about yourself the average person wouldn't guess?
I was spelling bee champ in middle school.
If you had one day left on Earth, what's left to be discovered?

Having a child.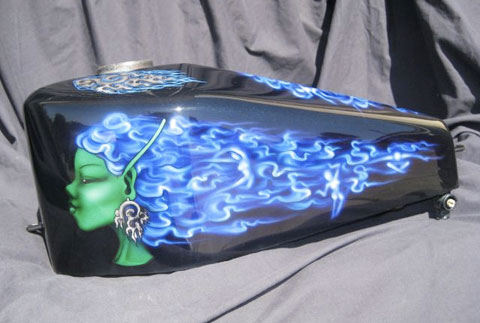 What is your first art-making memory as a kid?
Dandelion crowns.
Do you need long periods of time alone, or are you energized by interaction?

Both.
Is being in the dark with the lights out frightening or comforting?
Definitely comforting; I like walking around in the dark.
What's the most non-art involved activity you continually find yourself enjoying?
Yoga.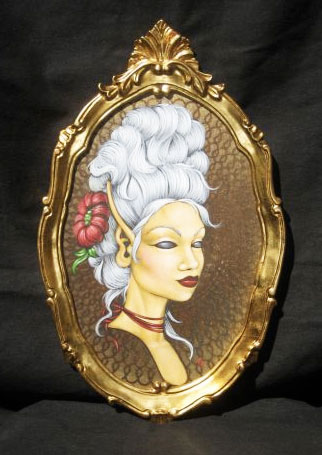 Have you been to jail? If so, why? If not, why not?

No. I'm lucky I guess.
What kind of car do you drive?
Toyota Tacoma.
What's your biggest non-green inspired indulgence?

Traveling
What is the single most important thing you did to breakthrough as a career artist?
Host a big ass artshow as a crazy one night event.
Best hustle you ever pulled?
Getting someone to let us host that big ass artshow and pay for all the booze, etc.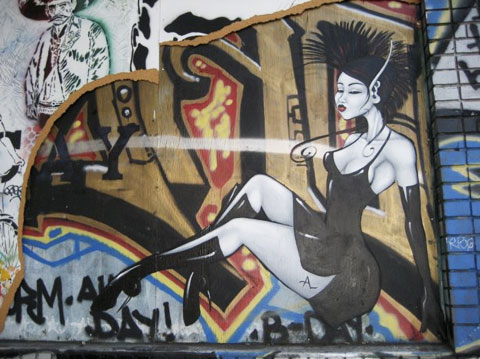 Are you ever bored?
NO.
What excites you?
Well now, that's just too personal.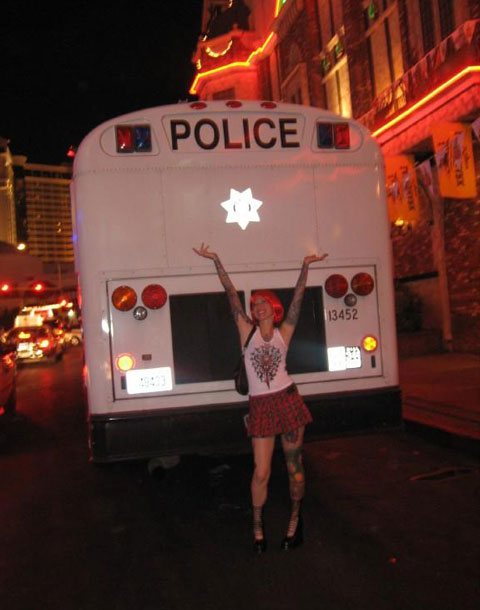 2023 will look like . . . ?


Fun.
If you could have a drink with one artist, living or dead, who would it be?
Olivia.
Last passport stamp:


June 2007....too long.
Can't stand:
Man gossip.
Can't live without:
Paint.
Words to live by:


Dream Big.
More on Amandalynn at www.amandalynn.biz
And at www.knowngallery.com