Balk Talk with Alex Pardee
Juxtapoz // Tuesday, 03 Mar 2009
1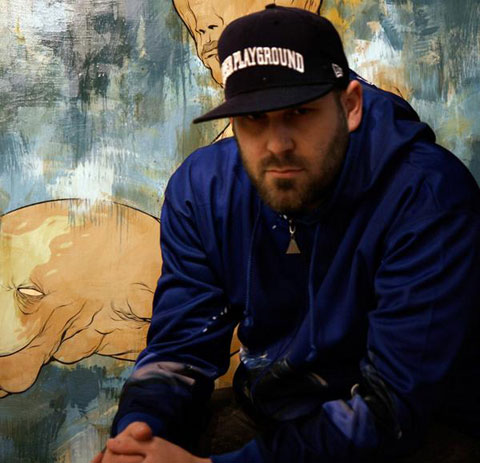 Alex Pardee (Juxtapoz cover #79) is a creative machine. Fresh off a highly successful solo show at FIFTY24SF Gallery, he continues to work on commissioned projects, perfect his upcoming animated filmChadam with Warner Bros, and some how he still finds time to run his business Zerofriends, all the while remaining one of the coolest dudes we know. Not bad, Mr Pardee.
Despite his massive success, Pardee remains delightfully quirky. He never ceases to inspire, provoke thought and make us laugh. So join us in picking the man's brain and read Alex Pardee's answers to our 20 Questions below:
What's the first thing you did when you woke up this morning?
Wondered why I keep driving down to LA twice a week.
Something about yourself the average person wouldn't guess?
I hate vampires.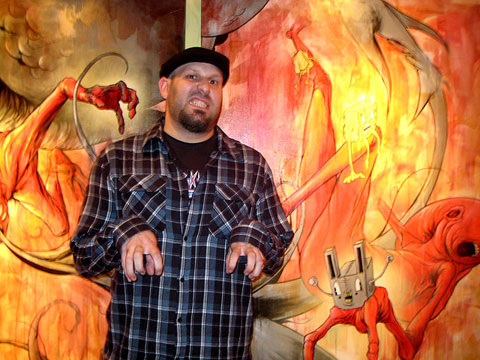 If you had one day left on Earth, what's left to be discovered?
Assuming I had unlimited resources and budget, I would spend my last day farther under the deep sea than anyone has ever gone, staring at the alien fish, counting down my doom.
What is your first art-making memory as a kid?
Shitting in the bathtub and playing with it like clay.
Do you need long periods of time alone, or are you energized by interaction?
I MIGHT need long periods of time alone, the thought sounds appealing, but I'm usually surrounded by inspirational people and I seem to do ok.
Is being in the dark with the lights out frightening or comforting?
Frighteningly comforting.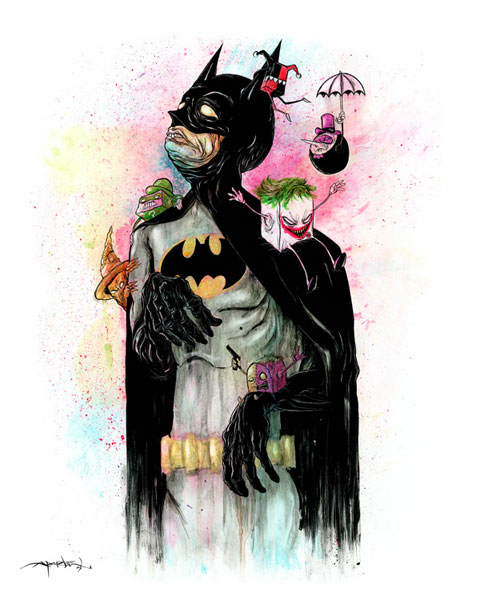 What's the most non-art involved activity you continually find yourself enjoying?
Eating.
Have you been to jail? If so, why? If not, why not?
No, because I've seen LOCKUP enough to know that I wouldn't be a big fan of going to jail.
What kind of car do you drive?
Is this a metaphorical question?
What's your biggest non-green inspired indulgence?
Once again, eating. I don't eat vegetables, which means I don't eat anything green.
What is the single most important thing you did to breakthrough as a career artist?
Does "patience" and "inability to admit defeat for years" count?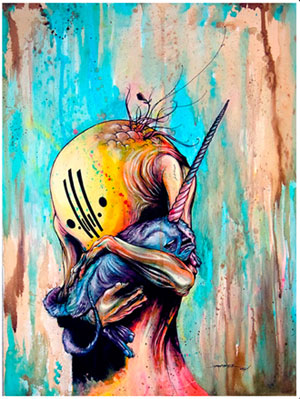 Best hustle you ever pulled?
Using corporate budget money for things "not approved of".
Are you ever bored?
No, because the second I get bored I feel guilty.
What excites you?
Answering 20 questions in my cave. And the anticipation that I am going to see the Watchmen tonight 5 days before it comes out ;-)
2023 will look like . . . ?
Probably not that much different than 2022.
If you could have a drink with one artist, living or dead, who would it be?
Sam Kieth.
Last passport stamp:
Barcelona. Home of jamon-flavored potato chips.
Can't stand:
On one leg for a long time without tipping over. Unless there's a reward.
Can't live without:
My heart, my brain, my hands, my friends, or my DVDs.
Words to live by:
"You keep calling me Walter. I don't like you."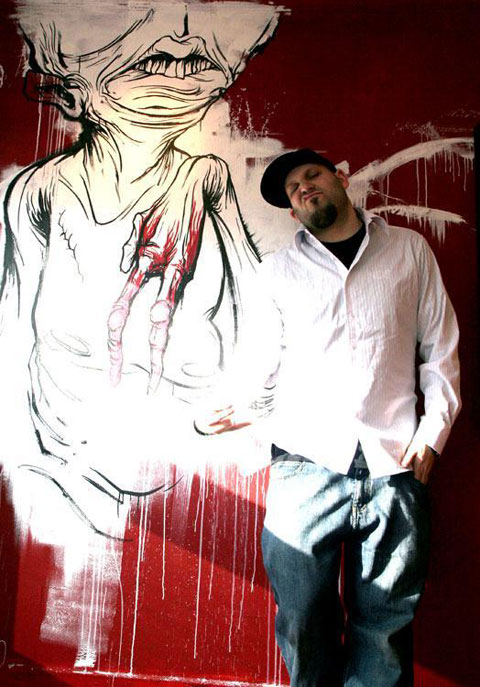 More on Alex Pardee at www.eyesuckink.com