1978 XMAS with the STORMTROOPER SUPER SHOGUN
Juxtapoz // Tuesday, 21 Dec 2010
1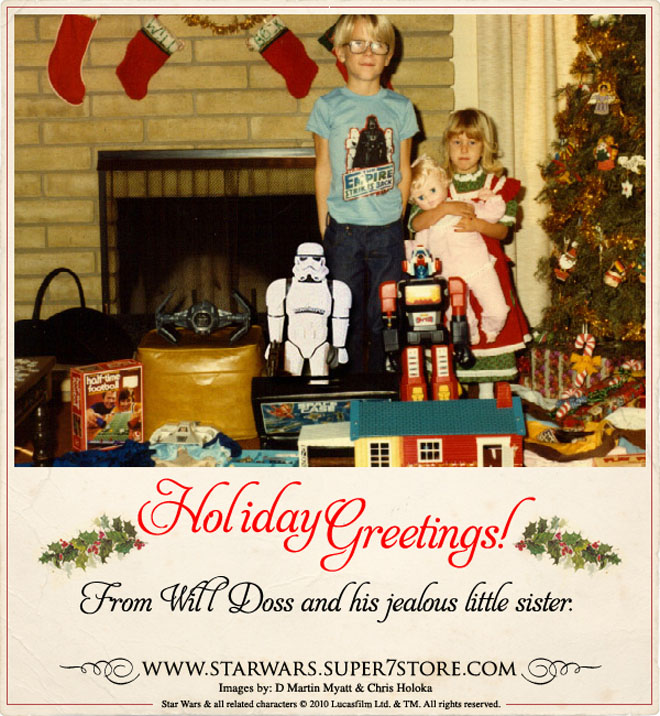 Our friends at
Super7
have definitely been taking the clever pills, as their new campaign takes the retro-but-not
Star Wars
action figure known as the
Stormtrooper Super Shogun
back to a Christmas before half of our readers were born and right about the time a bunch of our readers were nerding out (in a good way) to everything Lucasian.
"On that alternate Earth, kids actually were able to wake up on Dec. 25th and find the Stormtrooper Super Shogun waiting to be unwrapped under their tree," Super7 tells us.
The 2-foot-tall toy — which is
a mashup of classic Star Wars action figures and vintage Japanese Shogun Warriors
robots appears in a series of 1978ish photos given by
Star Wars
fans. 
D. Martin Myatt created the photos, or at least used some Photoshop magic to take real fans' photos from the 1970s to get the toy in there. Nice job.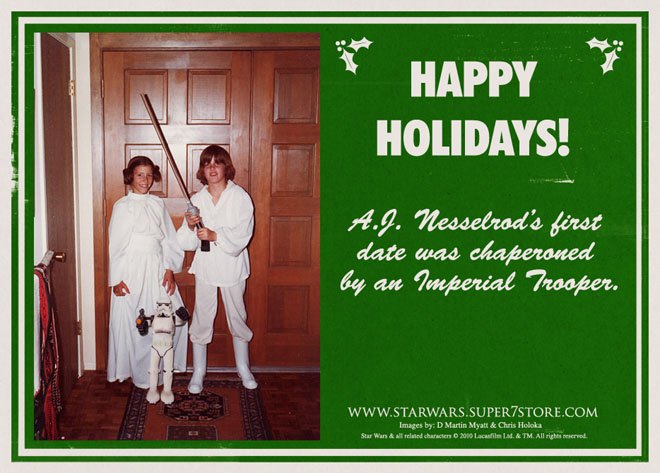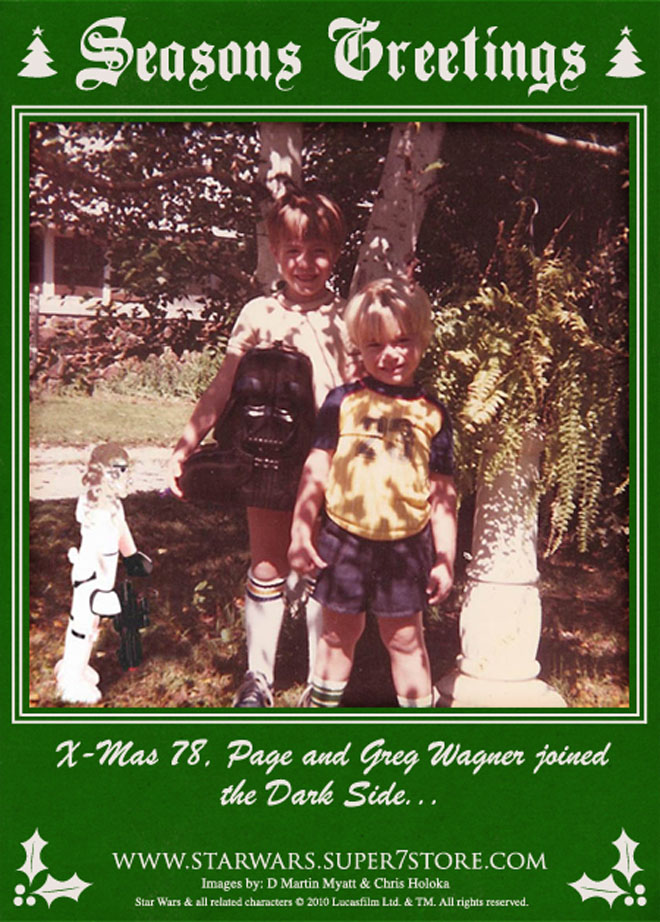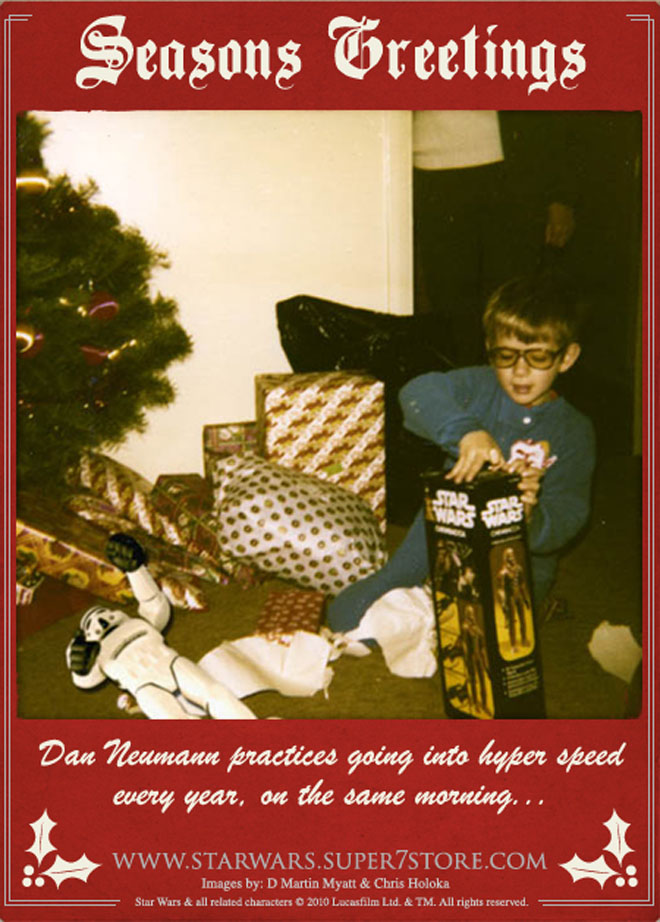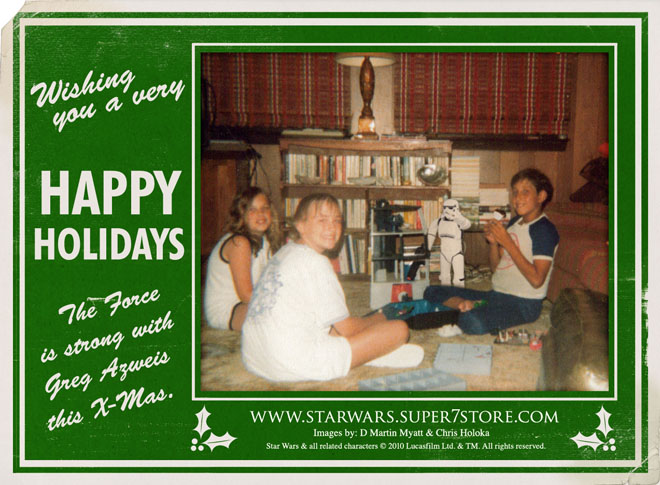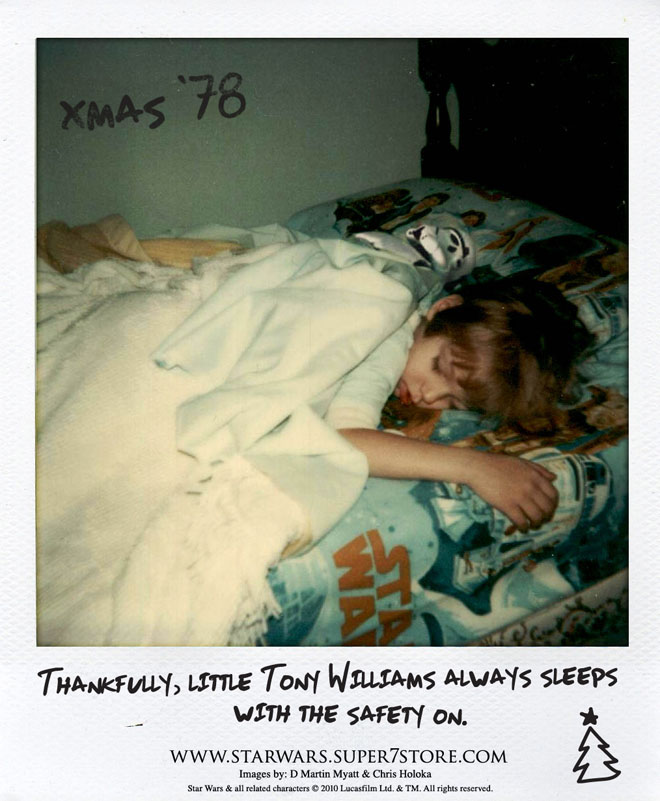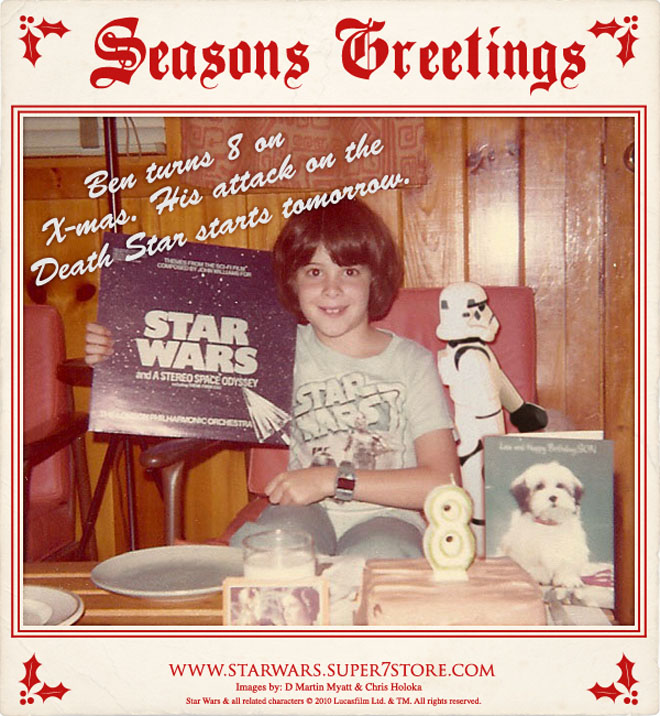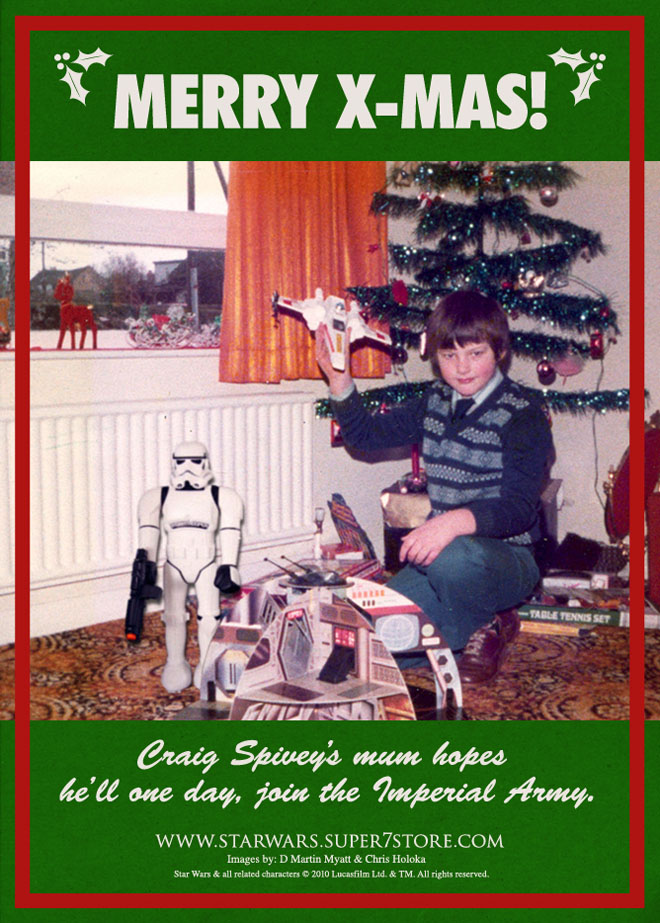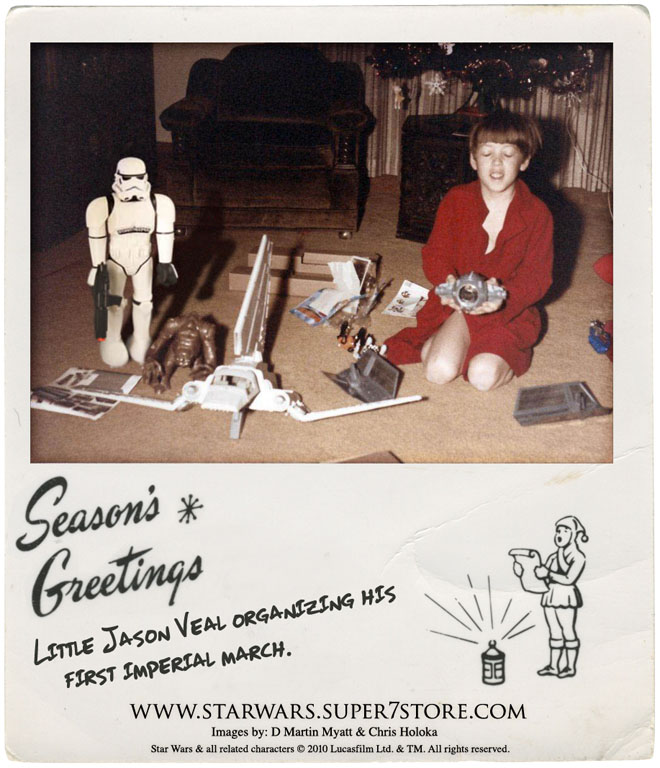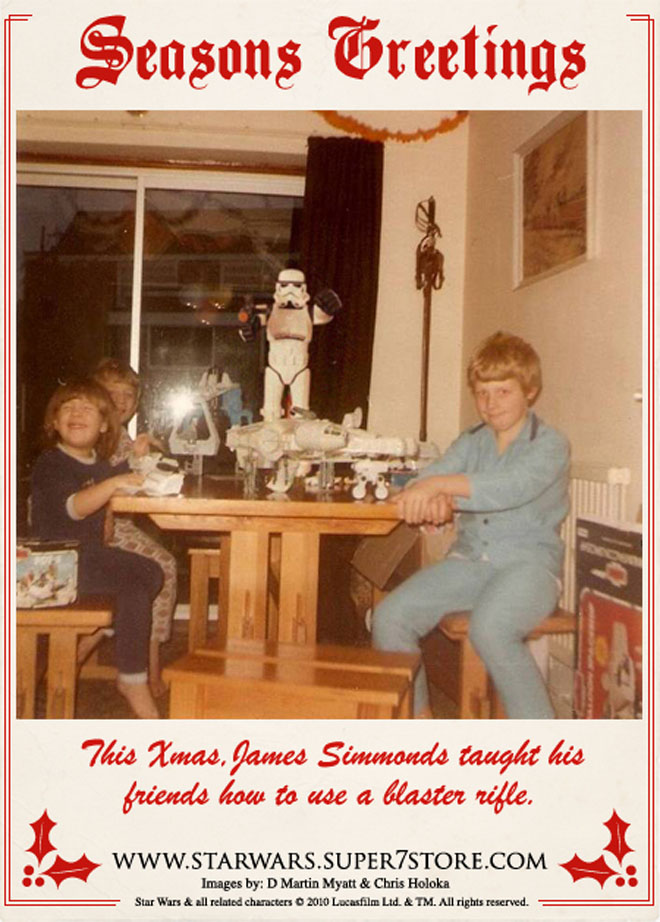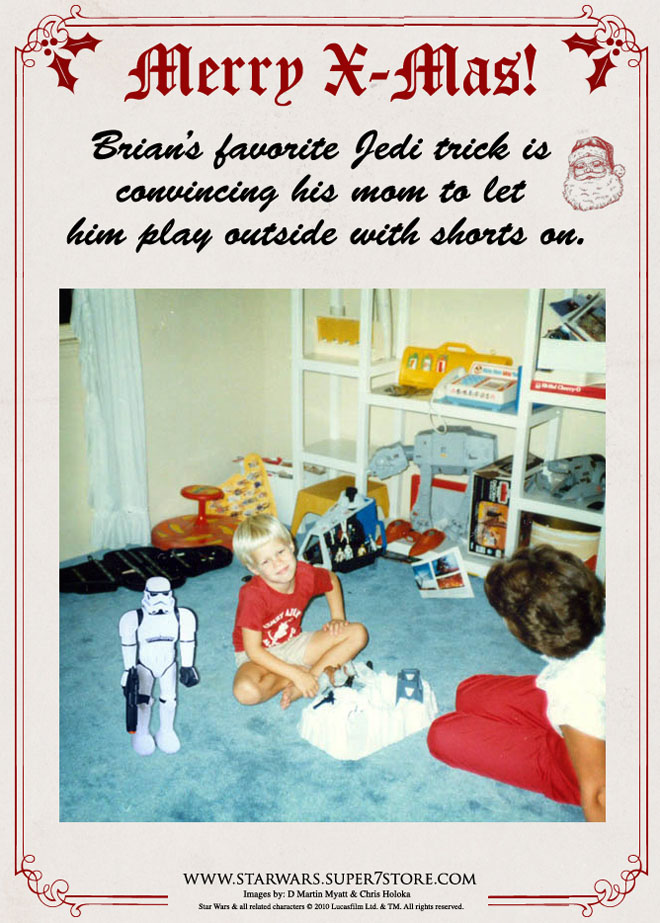 http://www.STARWARS.SUPER7STORE.COM.