Juxtapoz 15th Anniversary Auction Party: Recap 1
Juxtapoz // Monday, 16 Nov 2009
1


Every mover and shaker in the Los Angeles area made it out to celebrate the 15 years Juxtapoz has been in print and to take a peek at over 140 pieces of original artwork from top international contemporary artists.

Over 2,000 guests in attendance enjoyed complimentary food from Gram & Papa's, cupcakes by Frosted Cupcakery, coffee from Marley Coffee, beer from Amstel Light and cocktails from Sino Tequila.

Mister Cartoon showed off his multi-million dollar vintage car collection, DJ Garth Trinidad kept the house moving, and attendees mixed and mingled with top artists and industry folk, fans, and art lovers alike.

All in all, it's safe to say 15 years with Juxtapoz has been a good time. Enough talking; we'll let the party speak for itself in photos by Randy Dodson and SA Studios.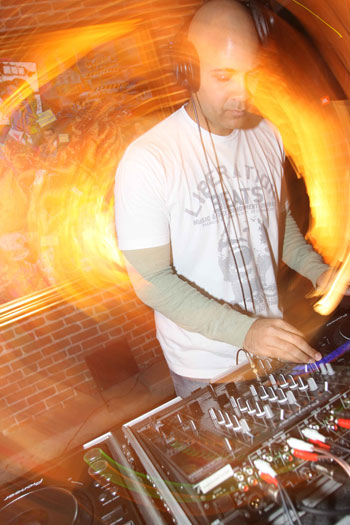 DJ Garth Trinidad on the tables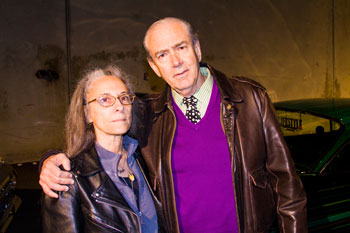 Robert Williams with wife Suzanne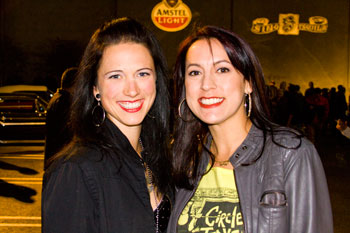 Amandalynn and friend were all smiles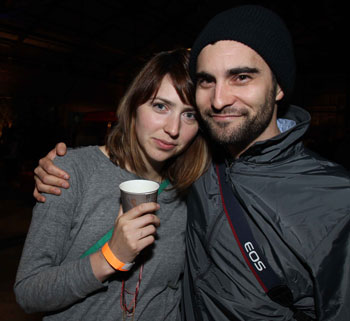 Juxtapoz's Evan Pricco enjoys the fruits of many months of labor at the party alongside girlfriend Amanda Krampf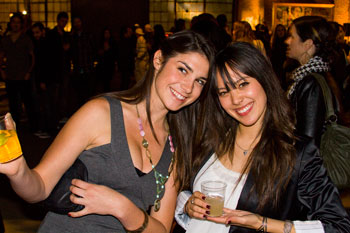 Juxtapoz intern Elise Hennigan alongside Jeanette Sawyer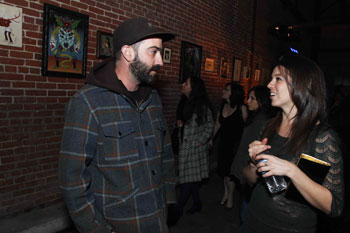 Jeremy Fish stuck around So Cal after his Laguna Museum showing to attend the party. Shown here chatting with Lynzy Blair, who helped hang the entire one-night exhibit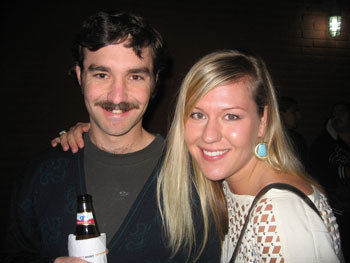 Juxtapoz's Katie Zuppann with boyfriend Chris McNeill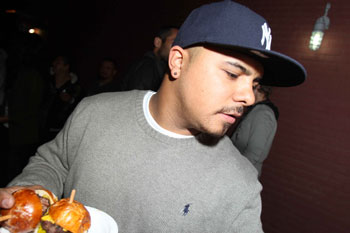 Attendee grabbing a bite to eat. These look like the tasty mini burgers from Gram & Papa's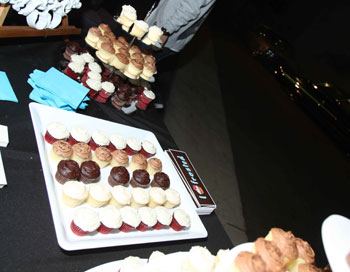 Hopefully you grabbed a cupcake by Frosted Cupcakery from Long Beach. We were partial to the Nutella ones!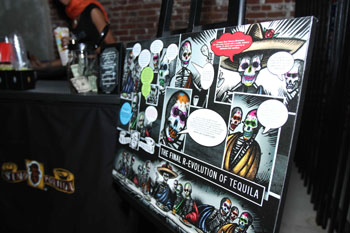 Sino Tequila kept the drinks flowing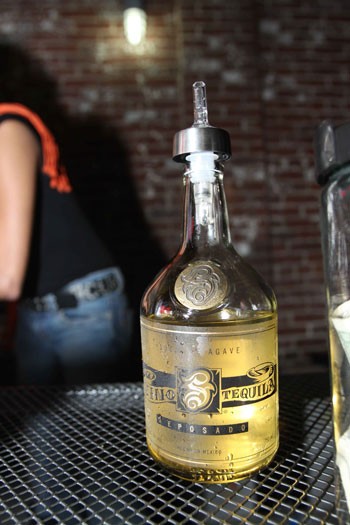 Margarita or mojito? Tough choices...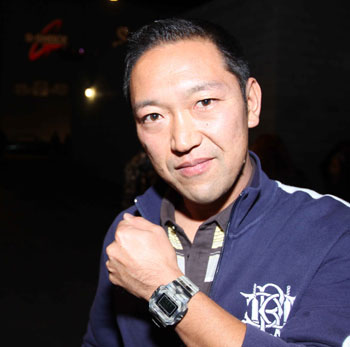 Sporting a sweet G-Shock Watch, a sponsor of the Auction party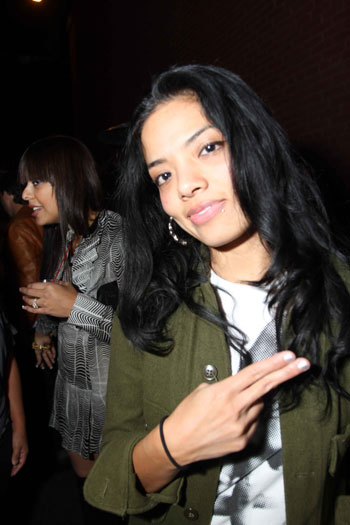 Throw em up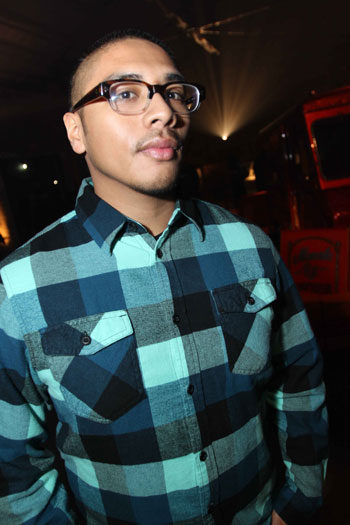 Artist Patrick Martinez keeping it real in a sweet aqua flannel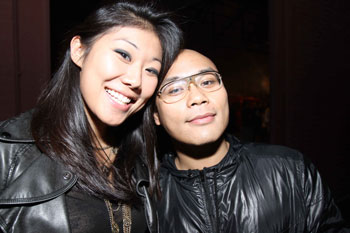 Party coordinator Emily Shen of SA Studios with Jay-Z's touring DJ Neil Armstrong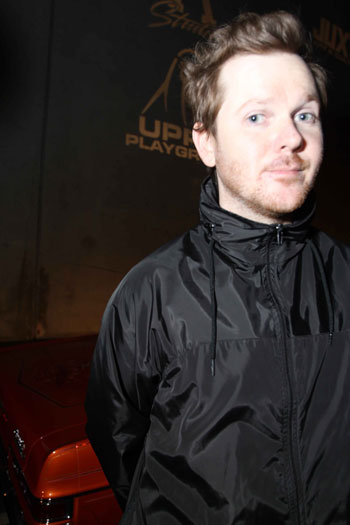 Props to Nate of SA Studios for all the help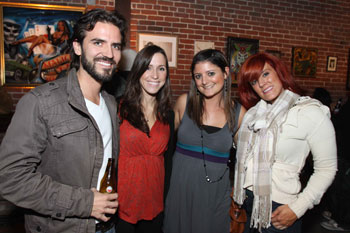 All smiles...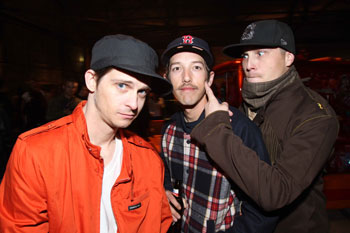 ...and a few faces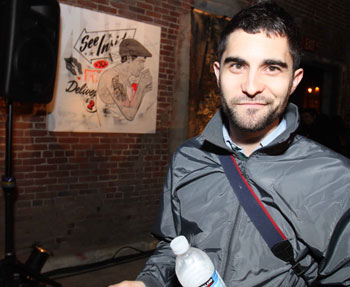 Evan Pricco posted by the huge Morning Breath canvas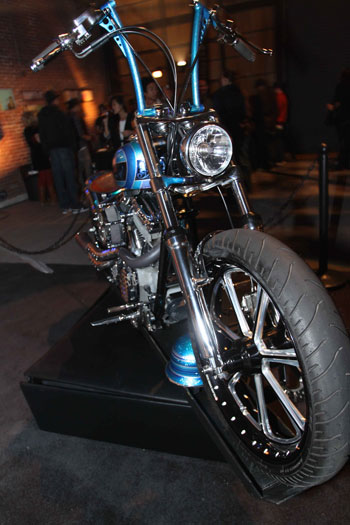 One of Mister Cartoon's stunning pieces of machinery on display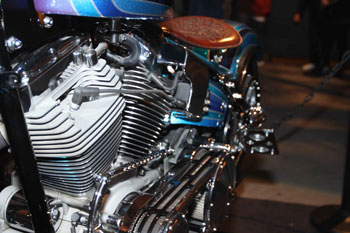 So fresh and so clean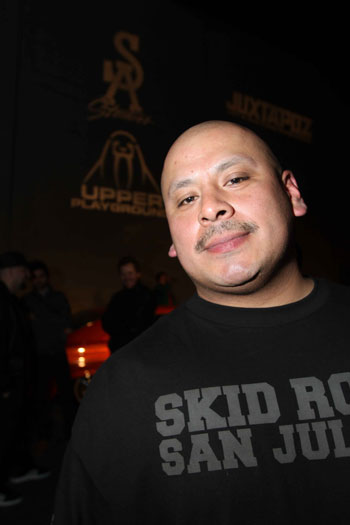 Chillin' by Cartoon's other rides outside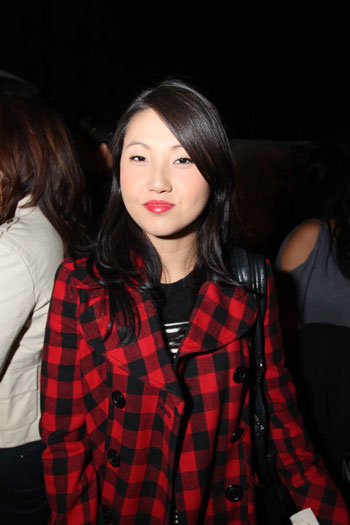 Great combo: red jacket with red lips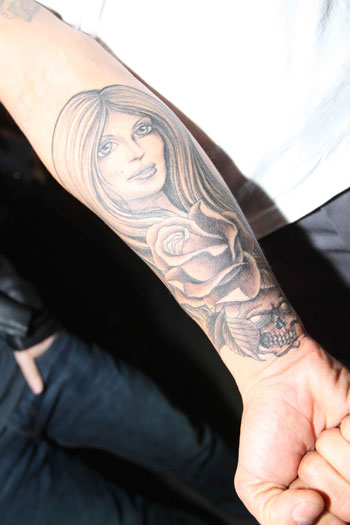 One of the many pieces of body art also on display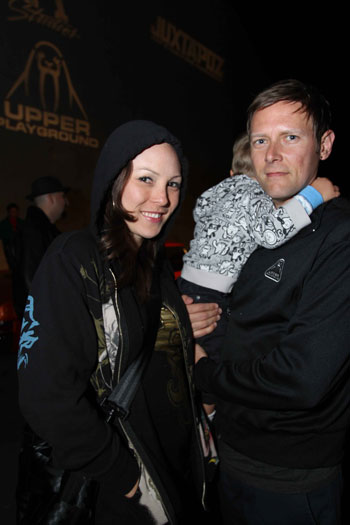 Monstas in the house: Greg 'Craola' Simkins with wife Jenn and their rug rat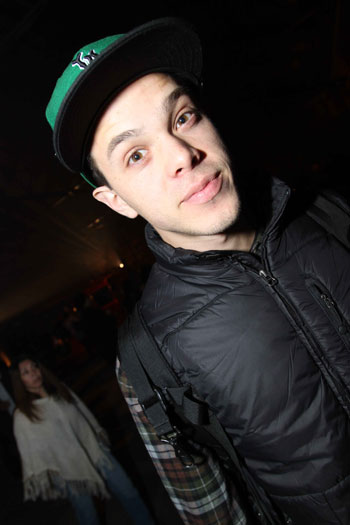 Levi Maestro of Maestro Knows stopped by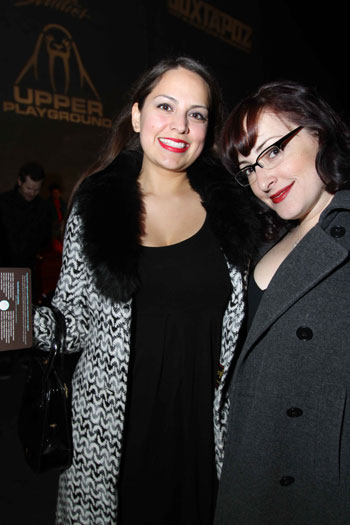 Fancy coats and red lips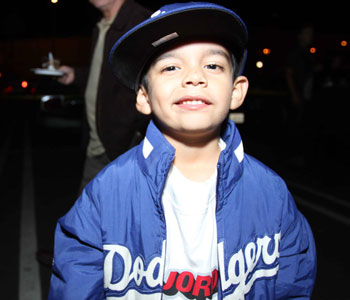 A true LA kiddo perfecting his gangsta grin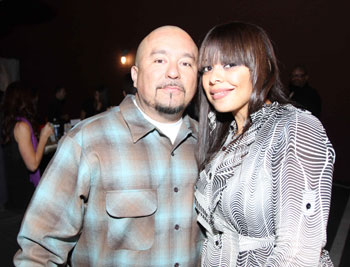 Mister Cartoon and lovely lady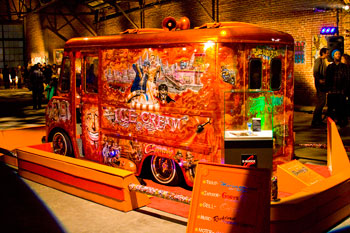 Cartoon's infamous ice cream truck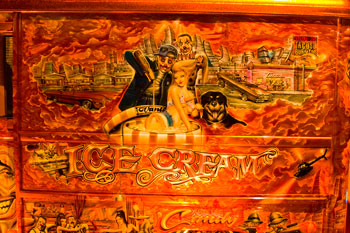 No photo could truly capture all the detail on the truck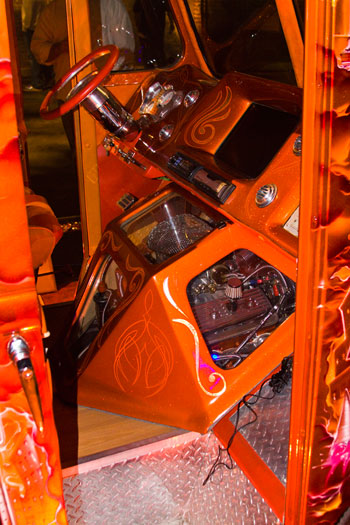 We'd gladly sell ice cream if we owned this ride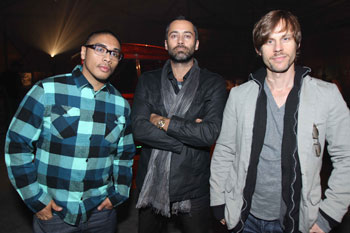 The guys holding it down with Pat Martinez (left)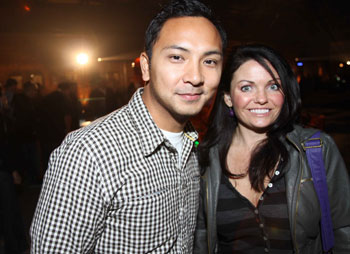 Hello there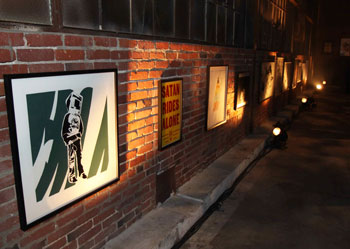 Oh, and we also had a ton of art on the amazing brick walls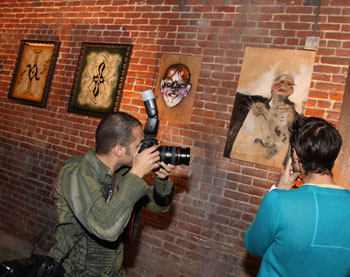 Closer looks at the artwork coming soon...


Many thanks to all our sponsors: SA Studios, Amstel Light, G-Shock Watches, Marley Coffee, Upper Playground, Sino Tequila, Sanctioned, Gram & Papa's, Factory Place Arts Complex, Metro PCS, and Power House.
More coverage and photos of our 15th Anniversary Auction Party online HERE.