Juxtapoz
Issue Preview: August 2013 with David Choe, Vania Zouravliov, Colossus of Roads + more
July 08, 2013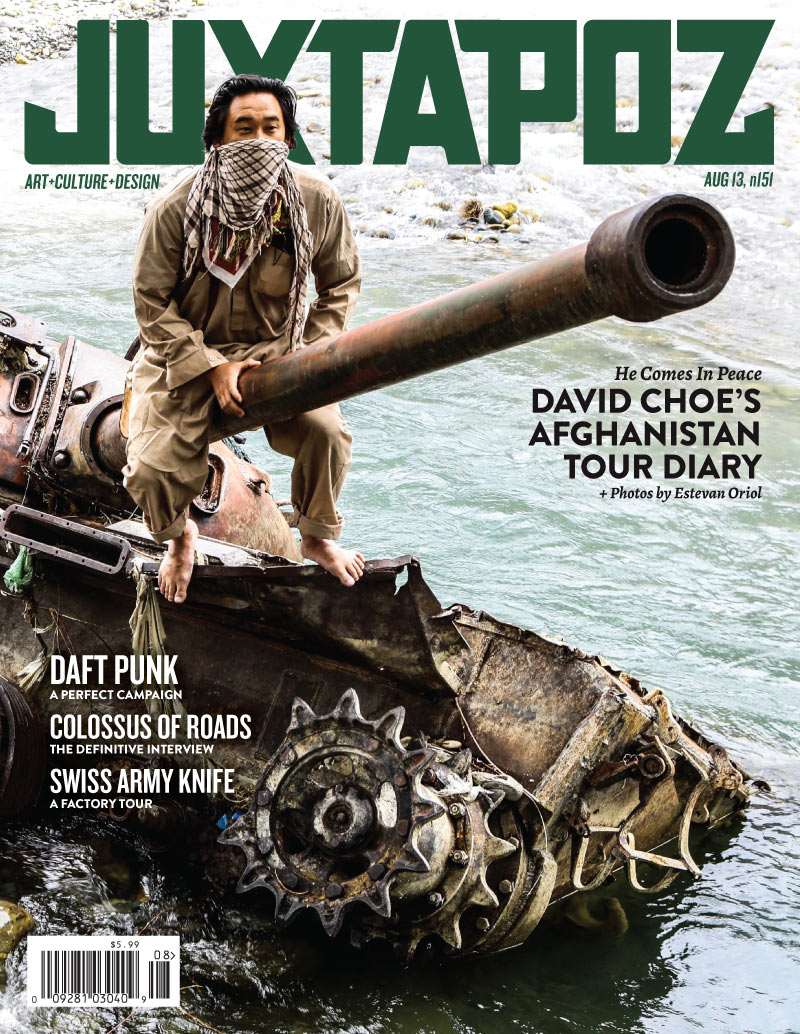 Nothing says summer vacation like the French Riviera. But in the case of David Choe and Estevan Oriol, they much prefer to spend the summer in one of the hardest places in the world to get into: Afghanistan. For the August 2013 issue, we get an exclusive, Anderson Cooper 360 style report from Afghanistan from the journals of David Choe and photos of Estevan Oriol. We follow their trek through the mountains, palaces, jails, and neighborhoods that most of the world has yet to see in over a decade. And they brought paint.


Take a look at the last David Choe cover and special issue, from May 2010. For August 2013, go here!

Rounding out the August issue is the works of Hedi Slimane x Daft Punk, the definitive interview with legendary train artist, Colossus of Roads, and discussions with Julie Nord, Adam Parker Smith, Troels Carlsen, Vania Zouravliov, sign painter Ken Davis, and a city guide of Chicago by Cody Hudson. We also take a tour of the venerable Swiss Army Knife factory, aka Victorinox, in Switzerland, and look at the beautiful NYC photos of the legendary Richard Sandler.

SUBSCRIBE NOW AND GET THIS ISSUE... FREE!!!!!!