Street Art
Hyuro "In/Between" @ ArtRebels, Copenhagen
May 24, 2013 - Jun 15, 2013ArtRebels, Copenhagen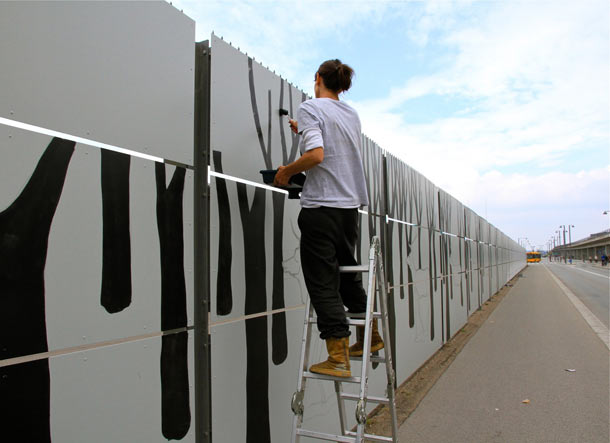 One of our favorite street artists, Valencia, Spain-based Hyuro, has completed a mural in Copenhagen, Denmark in conjunction with her solo show at ArtRebels from May 24th through June 15, 2013. In/Between will feature 17 original drawings highlighting Hyuro's interest in human interiority and the female body, often in relation to animals and natural elements. The exhibition is a subtle reflection on identity and freedom, both individually and collective. The items exhibited are all paper drawings of artworks that Hyuro has created as street pieces all over the world.

All photography and information from our friend, Henrik Haven.

Hyuro describes her thoughts behind the mural: "In the battle of opposites, nobody wins and nobody loses. It's just a cycle, just another one. A deer runs and disappears in the trees, the forest devouring it in its branches. You can't win the race against time. The night will come first and bring its darkness, but Copenhagen can sleep peacefully. The sun will rise again in the morning and the deer will continue along his way. Nature takes its course. Nature meets city meets nature; chaos meets order meets chaos; night meets day meets night. "